The qualifying offer remains, which is a good thing for the Blue Jays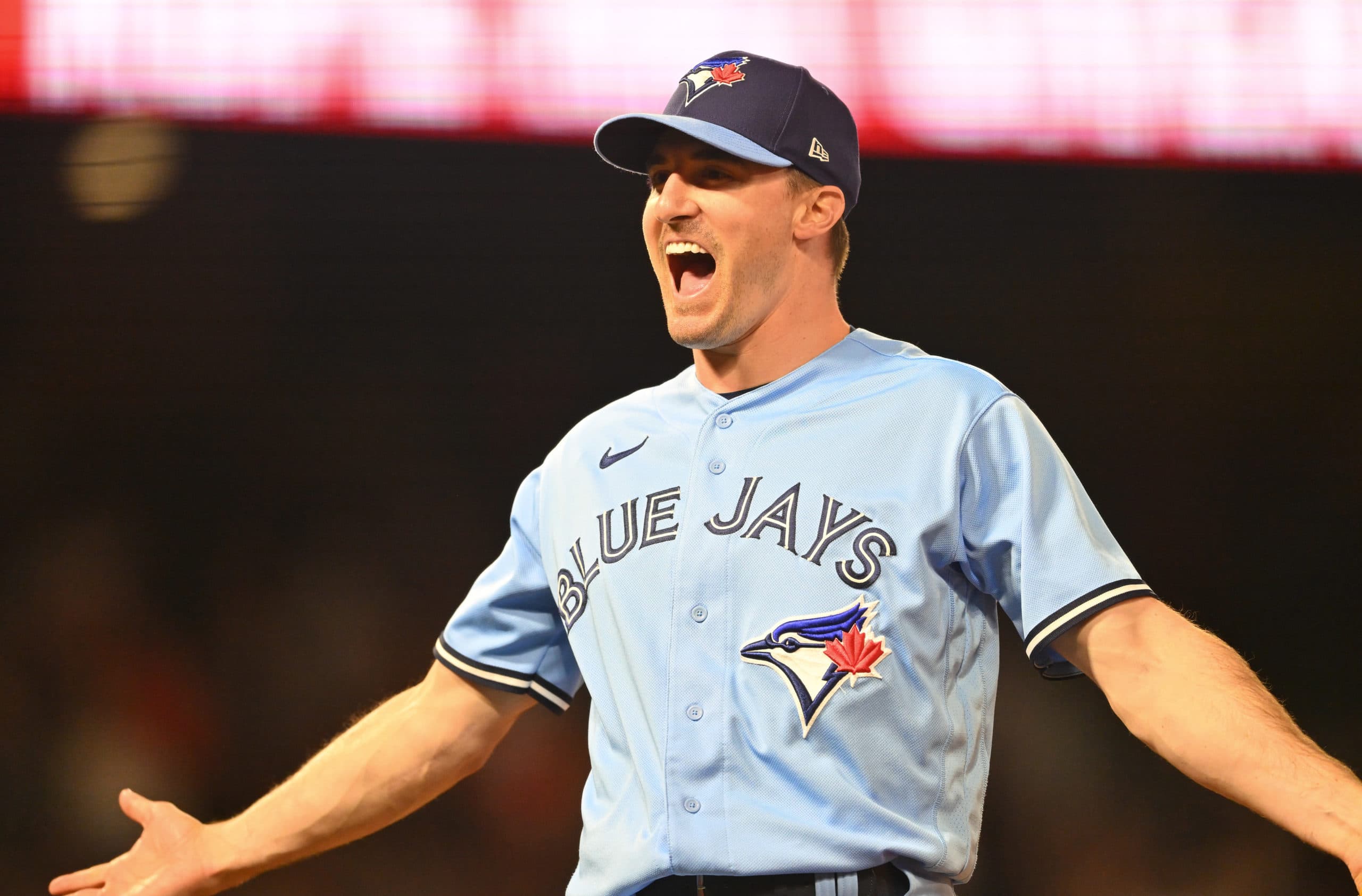 Photo credit:Jayne Kamin-Oncea-USA TODAY Sports
Monday was the deadline for the MLB and MLBPA to work out a deal with the international draft.
As you could tell by the title, there wasn't a deal reached before the deadline. This means that the qualifying offer will remain and that there'll be no international draft.
How the Jays have used the qualifying offer to their advantage:
Last season, the Blue Jays extended a qualifying offer to Cy Young winner Robbie Ray and MVP nominee Marcus Semien. Both declined and signed with AL West teams, giving the Jays two compensation picks.
With these picks, they drafted Tucker Toman, a projected first-rounder, and Cade Doughty, someone who easily could've been drafted in the middle of round two. 
While losing all-star calibre players sounds like a losing strategy, the Jays were able to sign Kevin Gausman (who didn't have a qualifying offer) and trade for Matt Chapman, filling the holes left by Ray and Semien.
I'd argue that the Jays also could have extended a qualifying offer to pitcher Steven Matz because in the worst-case scenario, he'd of made $18 million or so over one season if he accepted. Had Matz declined it and signed with St. Louis, the Jays would've received another pick.
Internal Ramifications:
Fast-forward a year, and the Jays are in a situation where a pitcher is pitching his ass off. Ross Stripling has a 3.10 ERA and a 3.12 FIP in 78.1 innings pitched this season. He has a K/9 of 7.12 and a BB/9 of 1.72, along with a ground ball percentage of 47.3%.
As a starter, Stripling has posted a 2.94 ERA and a 2.98 FIP in 67.1 innings pitched. Good enough for an fWAR of 1.7. 
His numbers as a reliever aren't as good, as he's posted a 4.09 ERA and a 3.95 FIP in 11 innings pitched. However, he provided substantial value coming in as a long man or even for a save that one time.
All in all, Stripling has emerged as the Jays' #3 starter and a good one at that. It's possible that he gets a Matz-esque deal with another team, but is it really that bad if he accepts his qualifying offer?
Let's say he accepts that one-year, $18.4 million contract. It wouldn't impact the Jays from extending any of their young core members, as they've only just hit arbitration.
Not just that, but Stripling has shown that he is a successful reliever. Signing him would give you that #3 or #4 starter that they may not be able to find in free agency. Plus the Jays are paying Yusei Kikuchi $16 million this season, I doubt Stripling wouldn't be an upgrade.
If he walks, the Jays are entitled to a compensation draft pick, which would come after the second round. Essentially they could "sell" Stripling by letting him walk, and then pick up a solid prospect as they did with Toman in 2022.
To me, extending a qualifying offer to Stripling is a no-brainer, either you sign him for a year at $18.4 million, or you get another prospect and payroll.
External Ramifications:
Although the Jays avoided signing a player with a qualifying offer this past season, it has happened in the past.
For example, the Jays signed outfielder George Springer in the 2021 off-season after the Houston Astros gave him a qualifying offer. Due to them signing him, the Jays lost their second-rounder as well as $500,000 in international signing bonus pool space this past January.
However, the Jays essentially traded a second round pick and international space for a four-time all-star. To me, you have to do this when you contend, all you have to do is hit on your later picks, which the Jays have done thus far.
So if the Jays don't sign anyone who had a qualifying offer sent their way after the season, they will get three, maybe four top 100 picks, which they've done a tremendous job with.
So what to make of the qualifying offer remaining:
It's definitely a positive for the Blue Jays organization. The Jays showed this past draft that they can be very creative in finding high-ceiling prospects with the compensation picks.
It gives them an opportunity to try to win it all with Ross Stripling while still having the insurance of a prospect if he signs elsewhere.
As always, you can follow me on Twitter @Brennan_L_D.
---