The Ricky Tiedemann Report: The young lefty sets a new career-high in strikeouts in a display of pure domination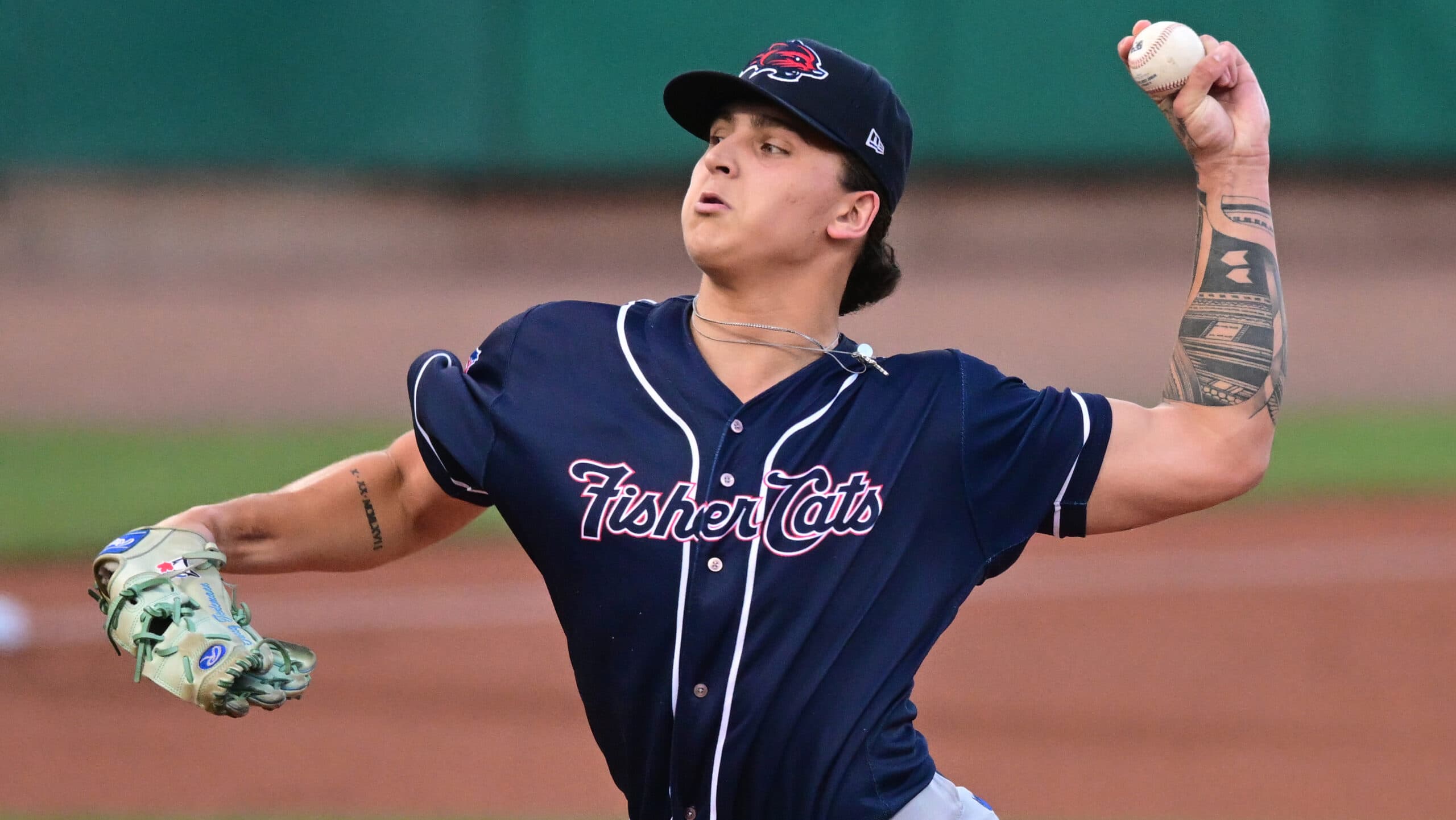 Ricky Tiedemann dominated on Tuesday evening, making every single Reading player look foolish. In reality, it was the first time this season where he looked like his 2022 self.
It started off dicey. He struck out the first batter he faced (a trend), before walking the next batter. He struck out his second batter to record the second out of the inning, before Jhailyn Oritz hit a 114 mph double to score the only earned run against Tiedemann. The young lefty walked the next batter (it was a strike on a 3-2 count), before the true domination began, as he struck out Casey Martin for his third strikeout of the game.
After the first inning, Tiedemann dominated and hit cruise control, as he struck out the three batters he faced in the second inning.
It didn't stop there, as the third inning was also three up, three down, bringing his strikeout streak to seven straight.
In the fourth inning, he struck out the first batter he faced, before the next batter reached on a fielding error, breaking Tiedemann's eight batter strikeout streak. Never fear, as he struck out Martin again for his career-high 11th strikeout of the game. He gave up a double that scored the unearned run, which was the end of the night for the 21-year-old left-handed pitcher.
In the end, Tiedemann finished with a line of
3.2 IP, 2 H, 1 ER, 2 BB, 11 K
, while one of those walks should have been a strikeout. Maybe the missed call angered him though, so we'll take it.
Coming into this game, Tiedemann had a 6.75 ERA and a 1.94 FIP, in 18.2 innings pitched, along with a 36.8 K% and a 13.8 BB%. His ERA dropped to 6.07, while his FIP surely dropped massively as he only walked two and struck out 11. His K% climbed to 41.8%, while his BB% sits 13.6%.
Yeah, Tiedemann will be an ace, the stuff sat in the mid-90s and hit as high as 98 mph. Moreover, the slider was fantastic on Tuesday evening, getting quite a few caught looking strikeouts on it. Not bad for his third-best pitch.
The goal for Tiedemann should be to work on the command and control, but he has a serious chance of pitching for the Blue Jays at some point in 2024.
---
As always, you can follow me on Twitter, Instagram, and Threads @Brennan_L_D.
---