The Ricky Tiedemann Report: Top Blue Jays prospect leaves game early due to left bicep soreness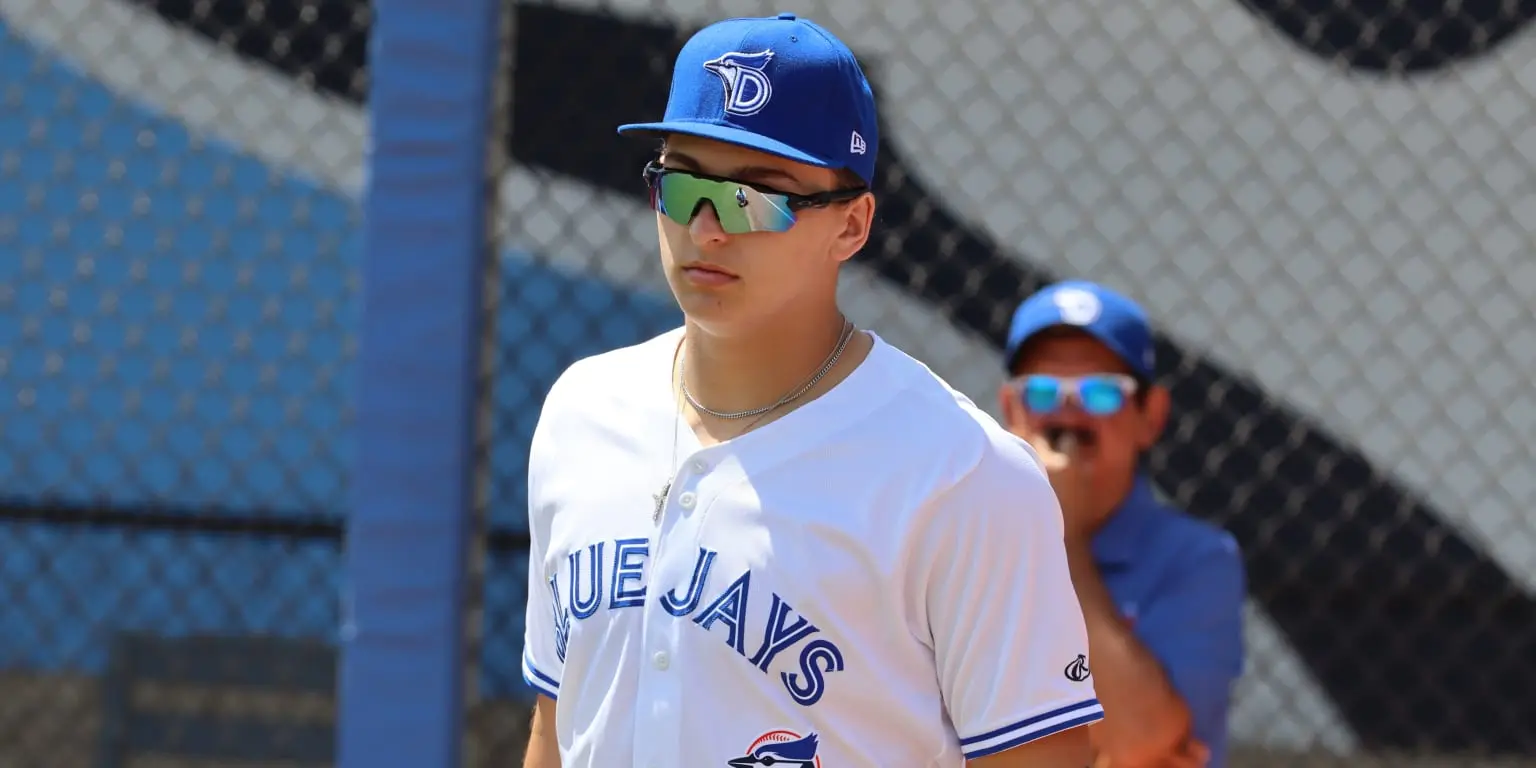 Injuries are never good, and Ricky Tiedemann suffered one in his last start.
Thankfully, it doesn't seem like it's that bad of an injury, as according to TSN's Scott Mitchell, the 20-year-old left-handed pitcher was removed from the game due to left bicep soreness.
For how he pointed to his arm after throwing the pitch, this honestly could be best case scenario, as it doesn't sound like he'll miss months of action, pending the MRI.
With that being said, let's dive into Thursday night's start.
Tiedemann Thursday:
The first inning of his fourth start starter well. He generated a fly out and two groundouts, throwing just nine total pitches. Five of which were strikes, while not inducing a whiff. The first batter of the second inning went down on a 97 mph fastball, which you can see here.
For the next batter of the second inning, Tiedemann utilized his plus slider for the called strike, after three straight fouls. He walked the third batter he faced in the second, before a flyout ended the inning.
He ran into a bit of trouble in the third inning. Washington prospects Jack Dunn and Leonel Valera both singled to start off the inning. Then J.T. Arruda decided it was the 1980s, and sac bunted the two runners into scoring position. Tiedemann then balked in a run, before Carter Kieboom singled to score Valera. Blake Rutherford then grounded into a double play, ending the inning.
The fourth inning is where Tiedemann was injured, but it started off well. He struck out Donovan Casey on seven pitches, getting the backwards K on what looked to be a slider. The next batter flew out for two down in the inning.
Then the injury occured. On the first pitch, he threw a slider and it was apparent he was in discomfort. Tiedemann immediately called for the trainer, and was taken out of the game for what we learned later to be left bicep soreness. 
There hasn't been any information on how long Tiedemann will be out for, but hopefully, if he goes on the injured list, it won't be for long.
As it stands, Tiedemann has a 4.97 ERA and a 1.42 FIP in 12.2 innings pitched. He has an impressive 42.6 K%, but walks have been a bit of an issue for him, as his BB% stands at 13%.
Hopefully, it won't be too long before he's back on the bump.
---