The Rule 5 draft protection deadline is set for November 15th, looking at which notable prospects will be eligible and the state of the 40-man roster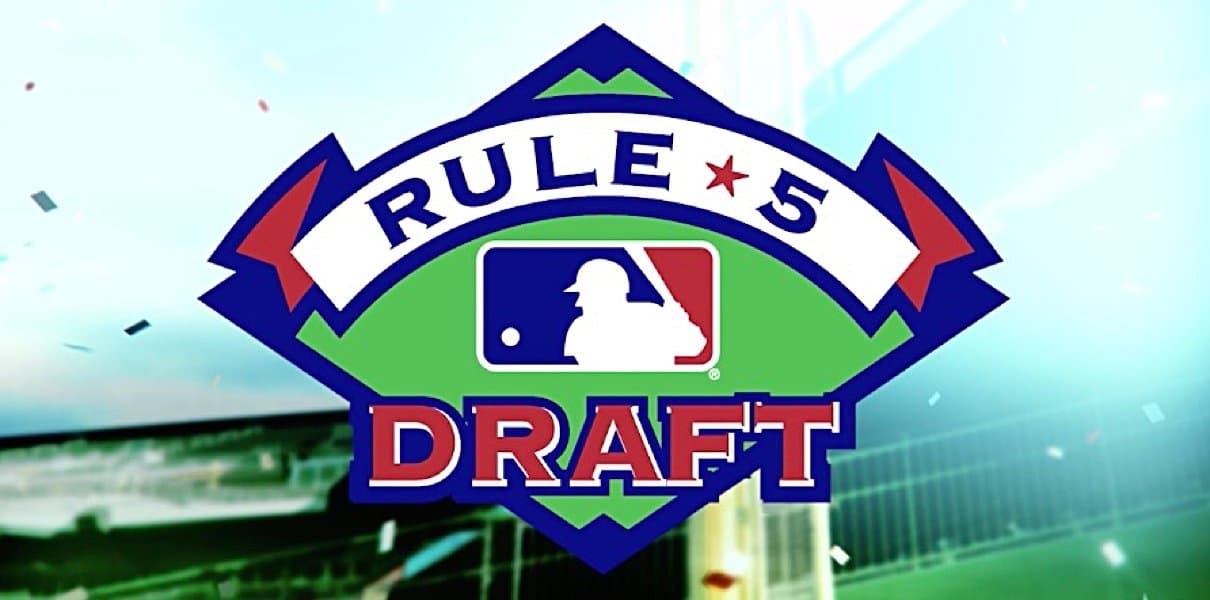 The Rule 5 draft protection is about a week away.
Updated: Unlike the original title indicated, the Rule 5 draft will actually take place in early December, with the protection deadline happening on November 15th
For the Jays to avoid losing a prospect via the draft, they must protect them by adding them to the 40-man roster. Unfortunately, the 40-man is already full, because the Jays will have to add three players (Hyun-Jin Ryu, Tayler Saucedo, Vinny Capra) on the 60-day IL back on the roster.
As of 5:00 PM on Monday, they currently have 38 active players on the roster, meaning that this number would increase to 41. However, Jackie Bradley Jr is still on the roster but should be removed once free agency begins on Thursday.
Furthermore, it's possible that players such as Bradley Zimmer, Trent Thornton, Trevor Richards, and Raimel Tapia won't receive tenders, meaning they won't be signed.
If all four of those players are non-tendered (which is unlikely), that will leave the 40-man roster with 36 players, a fairly tight fit once accounting for players who will sign before the Rule 5 draft, as well as prospects who the Jays may add.
Davis Schneider (2B/LF)
Chavez Young (OF)
Rainer Nunez (1B)
Alex De Jesus (3B/SS)
Gabriel Martinez (OF)
Spencer Horwitz (1B/LF)
Orelvis Martinez (3B/SS)
Addison Barger (3B/SS)
Tanner Morris (2B/3B/SS/LF)
There are four players here who I think will be added, Barger, O.Martinez, and G.Martinez are locks for me. I also think Spencer Horwitz will get added, but I'm not certain about that.
Adrian Hernandez (RHP)
Brandon Eisert (LHP)
Eric Pardinho (RHP)
Lazaro Estrada (RHP)
Bowden Francis (RHP)
Adam Kloffenstein (RHP)
Yosver Zulueta (RHP)
The only lock for me here would be Yosver Zulueta. Both Hernandez and Eisert could be added, but I reckon their chances are lower, and may not even be in consideration for being picked. For some reason, I didn't include Jimmy Robbins in the original article, but he's also another pitching prospect who could be in contention.
To make room for the prospects and new signings, the Jays will have to outright quite a few players off of the 40-man roster. Below are the options:
Foster Griffin 
Thomas Hatch
Anthony Kay
Casey Lawrence
Matt Gage
Julian Merryweather
Tayler Saucedo
Vinny Capra
Like with the non-tenders, all these players won't be outrighted. In fact, I'd be surprised if more than two are, as most players listed above are used for pitching depth.
Either way, transaction season is here, so brace yourselves.
As always, you can follow me on Twitter @Brennan_L_D. I haven't really got a chance to plug my other useful accounts, so here we go: @JaysMiLBClips is where all my Jays clips go before heading to the main account. @MiLBClips is the same as Jays Clips, but used more for general prospects clips (and Prospects Live). @JaysBirthdays just tracks out Blue Jay birthdays every day at 10:00 AM. Just something fun. Also, follow @ProspectsLive as I run socials there.
---