The Tigers signed Eduardo Rodriguez, the Blue Jays were apparently in the mix, and Carlos Correa might also sign in Detroit
Photo credit:© Paul Rutherford-USA TODAY Sports
Here's the first big signing of the 2021 off-season.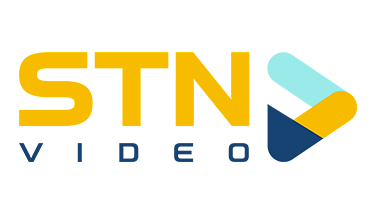 The Detroit Tigers have dipped into the starting pitching market, coming to a four-year deal with lefty Eduardo Rodriguez worth $77 million. Rodriguez's deal also includes an opt-out after his second season.
Robbie Ray and Steven Matz are looking at that contract and are salivating.
Rodriguez broke into the league with the Boston Red Sox in 2015 and has largely been a middle-of-the-rotation arm since. The best showing of his career came in 2019 when he posted a 3.81 ERA over the course of 34 starts, which was good enough to result in him finishing sixth in American League Cy Young voting.
After missing the entirety of the 2020 season due to complications from COVID-19, Rodriguez had an OK season for the Sox in 2021, putting up a 4.74 ERA over the course of 32 outings. That said, while his raw numbers aren't great, Rodriguez put up very good peripheral numbers, including 10.6 strikeouts per nine innings, so the hope is that he can have better results playing in less of a hitter-friendly park.
According to Jon Heyman
, the Blue Jays were in the mix for Rodriguez, but he opted for Detroit. That doesn't tell us how serious the Blue Jays were or if they made an offer anywhere near the $77 million figure that he wound up taking from the Tigers, but it ultimately validates the notion that Toronto is going to be one of the more aggressive teams out there this winter.
While Rodriguez made some sense for the Blue Jays because he's had success in the American League East, it would be a bit surprising to see Toronto pull the trigger on a mid-tier option this early into free agency, especially considering Rodriguez was qualified by the Red Sox and would require giving up a draft pick.
There are a handful of other names out there in the same tier as Rodriguez, such as Carlos Rodon, Jon Gray, Anthony DeSclafani, and even Matz who didn't get qualified and won't require giving up a draft pick.
Also, sticking with Detroit, one MLB insider apparently said that Carlos Correa to the Tigers is a "done deal."
The Tigers seem to be on the rise after spending the last few years tanking. They went 77-85 in 2021, which is obviously far from good, but they have a good group of young players and very little money committed to their payroll, so it makes sense for them to make a big splash this off-season.
What would this mean for the Blue Jays?
On one hand, it's better to see teams outside of the American League East loading up, but Correa signing in Detroit would also likely mean that the New York Yankees, who have a glaring need at short, would likely shift their focus to Corey Seager, the player who
Shi Davidi guessed was Toronto's ideal target this winter
.