The Toronto Blue Jays are on pace to go 162-0 this season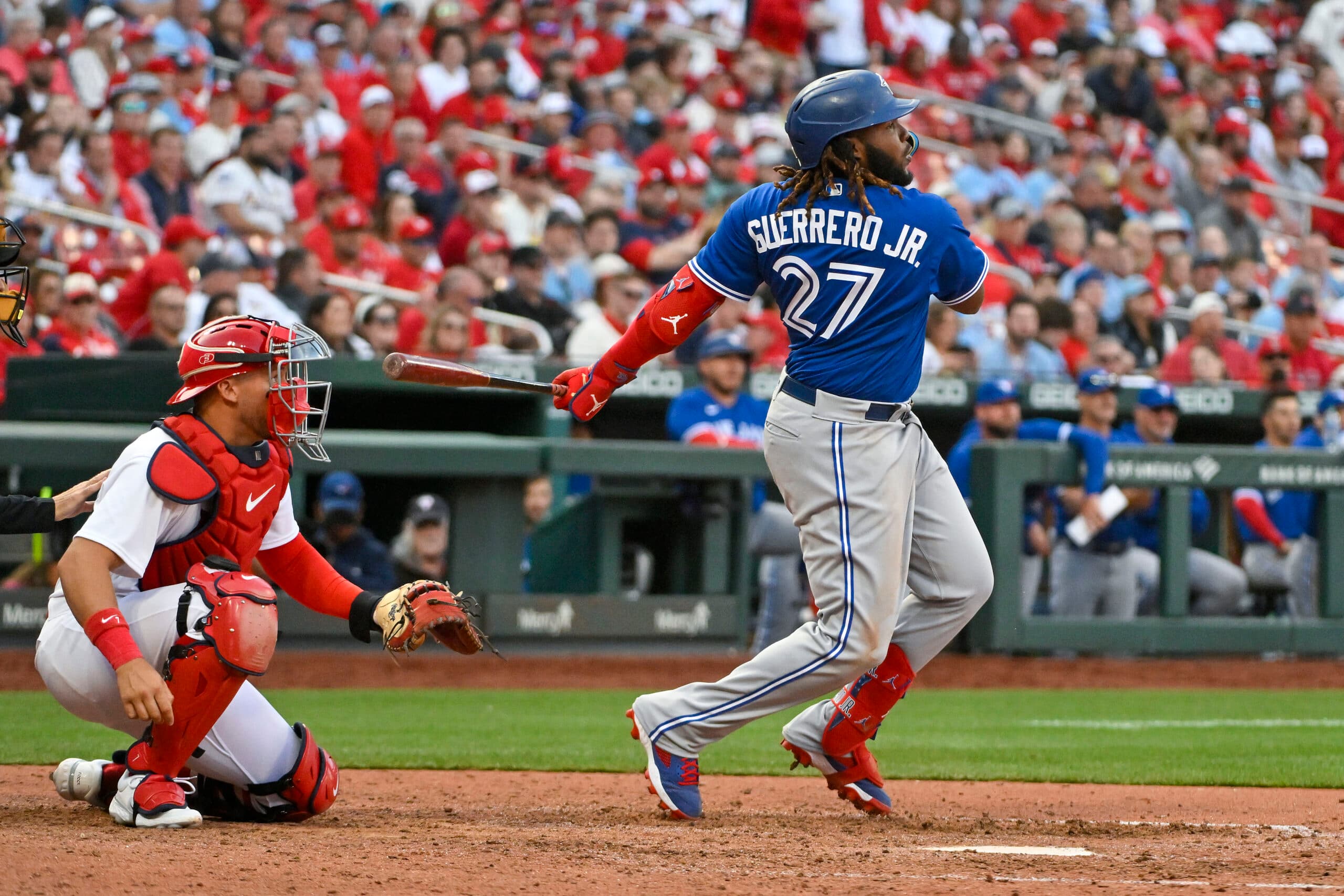 Photo credit:Jeff Curry-USA TODAY Sports
I say they do it.
Far from an ideal start to the season for the Jays on Thursday, to say the least. They blew three leads, watched Alek Manoah pitch a rough 3.1, got into a few jams, but still
managed to pull out the 10-9 win
. The series continues on Saturday for game two as Kevin Gausman takes the mound opposite of Jack Flaherty.
There is lots to learn about this team from only one game — even if it's .62 percent of their entire regular season as
Cam Lewis alluded to earlier today
. What we've seen already is that the Jays, as expected, have a potent offence.
It started at the top of the order with George Springer, who went 4/5 with four singles, an RBI and four runs scored. He was on it yesterday afternoon and he's once again slated to be a key part of the offence the Jays produce this season. He had just one hard hit, but he didn't need to smash them to be incredibly productive.
His ability to get on base has always been a strength of his and last year he was in the 81st percentile in doing so. With the depth down the batting order, it doesn't feel like Springer needs to force anything and he wasn't doing that whatsoever yesterday.
His first pitch swing rate last season was 39 percent, according to baseball savant, the highest rate he's had since his first and second seasons in the league when he swung at 41.2 percent and 40.3 percent, respectively. Springer sitting on pitches and waiting for the right ones is only going to pay off dividends with guys like Bo Bichette, Vladimir Guerrero Jr., Daulton Varsho and Alejandro Kirk following him in the order.
Speaking of which, those aforementioned four players are going to be huge parts of the Jays success this season. That will come as little-to-no surprise, but it's imperative to be talked about.
Bichette had a great day of his own going 4/6 scoring twice and driving in two runs on his own. Vladdy looked like a beast with some great plate discipline last while going 2/4 driving in three runs. He had four hard hits in game one of the series and the highest exit velo smoking one at 115.5 MPH. He's clearly feeling it early on.
Varsho went just 1/5 in his plate at-bats Thursday, but he made the most of doubling in the top of the 1st driving in Springer and Bichette. It was a great first at-bat and he later hit a sac fly in the 4th. Getting on-base has been an issue for him to this point in his career, so that will be something to keep an eye on as the season progresses. Doing things like hitting RBI doubles and sac flys will go along way, however.
Through all the adversity the Jays faced on Thursday, it was great to see them pull it together when it mattered most. Vladdy's aforementioned offensive efforts were great, but how about his play in the B7 to get Tyler O'Neill out at home? That's a gold glove type of play right there.
All in all, the vibes were strong from the Jays on Thursday and they have a lot they can build on out of it.
---
Zach Laing is the Nation Network's news director and senior columnist. He can be followed on Twitter at
@zjlaing
, or reached by email at zach@thenationnetwork.com.
---