The Value of Starting Pitching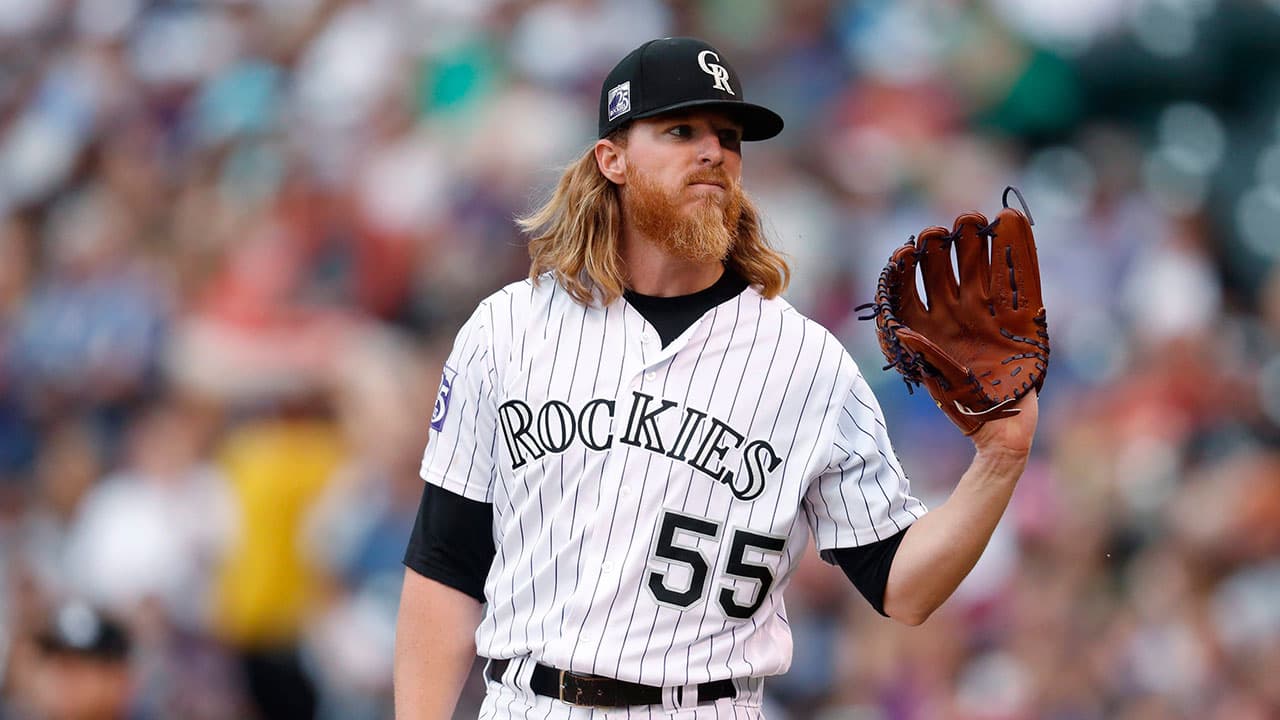 One could argue that full seasons from newly extended Jose Berrios, and returning rookie sensation Alek Manoah negates the need for a front-line starter for the Blue Jays. In 2021, One game separated the Jays from a post-season appearance and an early off-season. Recreating the twelve-win season from their starting rotation in 2021 and adding a win or two would put them among the top starting rotations in baseball.
Fangraphs projections place Berrios, Manoah and Ryu; the three penned in Blue Jays starters headed into 2022 at 8.5 wins. With two spots left open, The Jays don't need to allocate a hefty portion of their budget to find the remaining 4 or so wins. What they really need are a couple of consistent 2 win pitchers who are paid like 2 win pitchers and have room to grow with a little Pete Walker magic.
Here are some candidates…
Jon Gray 
The 30-year-old long-time Rockie is entering free agency coming off of somewhat of a bounce-back season after a frustrating shortened 2020 campaign. He saw both his strike-out and hit rates return to normal and despite giving up more runs than I'm sure he would have liked, he performed admirably in a notoriously hitter-friendly park. MLB Trade Rumors projected him at $56M over 4 years, an average annual value of $14M. His projected value at FanGraphs is 2.4 WAR, which is worth somewhere north of $19M in free agency. Gray could be a steadying force at the back of the rotation for multiple years and offer the Blue Jays exactly what they need at exactly the right price.
Anthony DeSclafani
Former Blue Jays farmhand, DeSclafani had a breakout year in 2021 with the San Francisco Giants after years of up and down appearances with the Cincinnati Reds. At 32 years old, it would be irresponsible not to plan for some type of regression. DeSclafani is projected to produce 1.9 wins in 2022 by FanGraphs, and to make $42M over 3 years by MLB Trade Rumors, which is slightly north of the free-agent value of 2 wins.
Alex Wood
Wood has been a consistent middle-to-back of the rotation arm in the national league for almost a decade now. He comes with postseason experience and a world series ring. If he can stay healthy, he offers something of an upgrade over the similar Steven Matz. MLBTR's projected contract is $30M over 3 years. FanGraphs has him projected to produce 2.5 wins, well above the expected value for a $10M starting pitcher.
Pablo Lopez
Though clouded with injury concerns, Pablo Lopez is one of the most exciting young arms in the game. Projected as a 3.3 win pitcher in 2022, it would be highly dependent on him staying on the field. He is eligible for arbitration for the first time in his career, and after only 20 starts shouldn't be expected to see a sizeable raise until at least 2023. The acquisition cost would likely be high, but The Marlins have been rumoured to be on the hunt for an outfielder, and The Blue Jays have plenty to deal.
Sean Manaea
The Oakland A's have let it be known that their Arb-4 eligible players are available. Soon-to-be 30-year-old Sean Manaea appears likely to be one of the most sought-after from that group. Coming off of a career year he's due to earn an estimated $10.2M in arbitration. If he could repeat the 3+ win season he delivered in 2021, he would be well worth both the salary and the cost of acquisition to bring him into the fold for The Blue Jays.
Zack Greinke
While Greinke might be a bit of a pipe dream, he comes with a wealth of experience as well as ability. He's not likely to receive many offers in free agency longer than a year or maybe two and could be on the hunt for a World Series ring after falling just short for a third straight year in Houston. Whether or not Greinke is still capable of providing two wins is up for some debate. His 103 ERA+ in 2021 was his worst since 2016 when he joined the Diamondbacks as a free agent. He followed that season up with 5 consecutive strong campaigns, and if you're going to bet on a guy, Greinke isn't a bad one to bet on.
Honourable Mentions: Steven Matz, Yusei Kikuchi, Alex Cobb, Sonny Gray
Expectations for the 2022 Toronto Blue Jays should be high. They overcame a volatile bullpen in 2021 and narrowly missed the postseason on the last day of the schedule. Even after losing two of the game's best players, they boast one of the best lineups in the American League.  I don't suspect that Mark Shapiro, Ross Atkins and the entire front office are going to be trigger-happy or fall into knee-jerk trap signings just to appease the masses. They're on the brink of long-term success and every move will be lauded over and carefully planned. Trying to find another Cy Young winner or trying to find another MVP finalist could be a dangerous game. Those players might be irreplaceable, but their value isn't and I suspect, even without