The Yusei Kikuchi resurgence continues, Daulton Varsho keeps impressing in the outfield, and more as the Blue Jays fall 7-2 to the Pittsburgh Pirates
Photo credit:© Nathan Ray Seebeck-USA TODAY Sports
After two straight Blue Jays blowouts, it's weird to have a game end only after two hours and 13 minutes.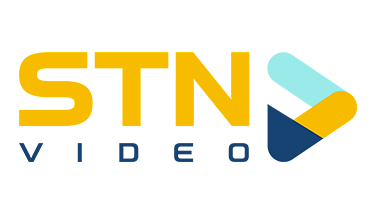 Heading into the bottom of the seventh, the game was tied 2-2 and only an hour and a half had elapsed. However, it all went wrong in the final two innings for the Blue Jays as they fell 7-2 to the Pittsburgh Pirates.
Blue Jays Nation's player of the game: Yusei Kikuchi
The 31-year-old left-handed pitcher looks so much better than last season.
He pitched three scoreless innings in today's game, walking two and striking out two. However, he had a game-high 10 whiffs, three coming on his slider, split-changeup a piece, and four on his fastball.
Mitch White will likely start the season on the injured list, but I don't think there was much he could have done, as Kikuchi has been pitching his ass off this spring training.
Things worth mentioning:
Outfield defence was bad in this game
… or was it? All game, the commentators noted how spring training in Bradenton, Florida wreaks utter havoc on outfielders due to the sun. By my count, there were five different players where an outfielder messed up (two for the Pirates, three for the Jays). This included a costly Zach Britton error, which prolonged the inning and made the game 6-2. Here's big-leaguer Bryan Reynolds struggling with the sun.
Ricky Tiedemann
made his second appearance of spring training, but his ERA took a hit. It started with a single from Andrew McCutchen before Carlos Santana went the opposite way for a two-run blast. Tiedemann then allowed another hit, but Daulton Varsho had a picturesque throw to get the runner. He settled down in his second inning of work and fought through the adversity.
Daulton Varsho
continues to make impressive plays in the outfield, throwing out a runner trying to advance to second. Pair this with his third hit in his past two games, and it's pretty easy to see why the Blue Jays traded for him. He plays the game the right way, and the sun is scared of him, not the other way around.
Adrián Hernández
looked fantastic in Tuesday afternoon's game. He had a strikeout, a walk, and allowed an unearned run, but he had the second-most whiffs in the game with seven. Six of these whiffs came off a changeup, which was really moving. There are numerous Blue Jay relief prospects who could factor into the bullpen this season, and Hernández could be one of those relievers.
Whit Merrifield
had the best day in terms of offence for the Blue Jays. He went 2-3, with an RBI to tie the game at two, as well as a stolen base which wasn't even in question. The battle for second base continues to be very exciting, as it's anyone's position to win.
Jay Jackson
is a reliever who deserves a ton of credit. He has pitched 4.2 innings this spring training, has already registered six strikeouts, no walks, and has a WHIP of 0.64. Against the Pirates, he pitched an inning with a strikeout, and the 35-year-old could earn a call-up at some point this season if he can continue this throughout the season.
Kevin Kiermaier
registered another hit (six hits in 11 at-bats) but was taken out of the game, likely due to precaution. On a pick off throw, it appeared as if the ball hit his kneecap. Hopefully, Kiermaier is okay as he'll be an important part of the Blue Jays' lineup in 2023.
The Jays will play the Minnesota Twins on Wednesday afternoon in a game that will be televised on Sportsnet. Moreover, the World Baseball Classic kicks off Tuesday night, with the Netherlands and Jays' prospect Jiorgeny Casimiri taking on Cuba!
As always, you can follow me on Twitter and Instagram @Brennan_L_D. Sorry about not making a fancy picture for the header in this one. That's reserved for their wins.
---