The Yusei Kikuchi Revenge Tour was one of the best stories of the season for the Blue Jays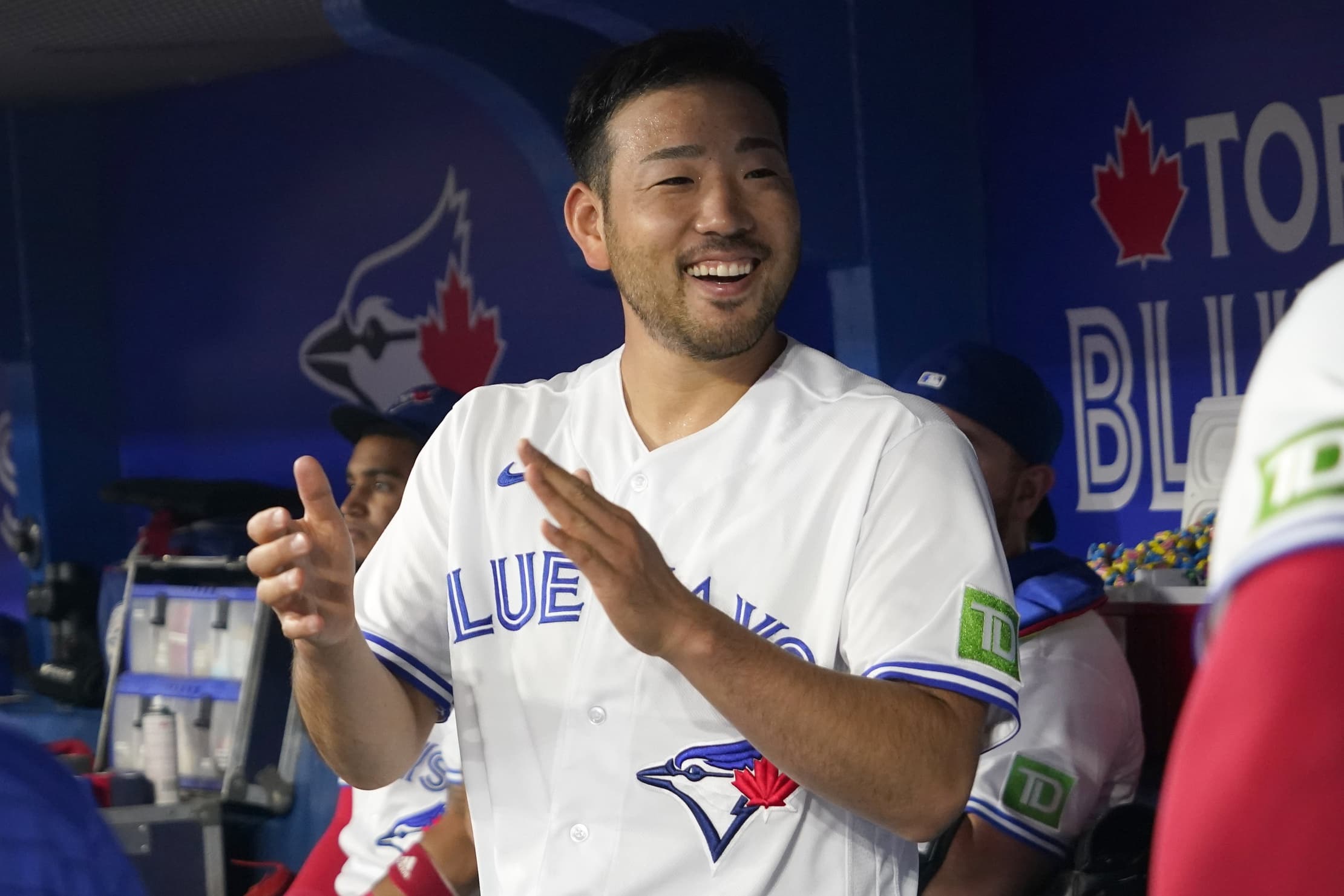 Photo credit:© John E. Sokolowski-USA TODAY Sports
Entering the 2023 season,
Yusei Kikuchi
wasn't guaranteed a spot in the Blue Jays starting rotation.
The left-hander struggled to a 5.19 ERA and was moved to the bullpen midway through August, with the Morioka, Japan product struggling to command his arsenal on the mound (5.2 BB/9 through 100 2/3 innings) and getting hit hard, averaging a 91.6 MPH average exit velocity while producing a -20 run value, sitting in the first percentile group amongst MLB pitchers.
In the second year of his three-year, $36 million contract, Kikuchi started off strong in Spring Training, striking out numerous batters and securing the fifth rotation spot over Mitch White with ease, aided by the fact that White was also on the injured list to start the campaign (although Kikuchi likely would have won the battle anyways).
Yusei Kikuchi turns in an impressive campaign for the Toronto Blue Jays on the heels of a rough 2022 season
That trend continued into the regular season, as the southpaw allowed just nine earned runs through the month of April, six of which came against the Los Angeles Angels in one of his roughest outings of the campaign (3.00 ERA with 28 strikeouts). Fast forward to tonight, and Kikuchi has turned in a record campaign for the Blue Jays and set a bunch of career highs since he started pitching in North America dating back to 2019.
The Blue Jays starter set a new benchmark in innings pitched (167 2/3), strikeouts (181), WHIP (1.27), and BB/9 (2.58), with his walk rate ranking as one of the lowest marks compared to his rotation counterparts (Berríos also owns a 2.5 BB/9). This season, Kikuchi had ten outings where he pitched six innings or more while striking out eight or more batters through 25% of his starts. As well, the 32-year-old only allowed three or more walks through just four outings this season, which is an impressive turnaround compared to last season where he allowed three or more free passes in 12 appearances.
Kikuchi has really turned a corner this season and has become a dependable member of the Blue Jays rotation, continuously finding ways to give the Jays a chance to win every time he takes the mound. This evening, the Blue Jays needed a win to help secure their spot in the AL Wild Card and the left-hander delivered, going five innings while allowing just three earned runs and earning another win, going 11-6 in the regular season while helping his team win 21 games this season when he has started for the Jays.
Looking ahead, should the Jays make the postseason, Kikuchi will likely be moved to the bullpen given the rotation counterparts of Berríos, Kevin Gausman, Chris Bassitt, and Hyun Jin Ryu but his role will still be just as important as what he did this season. The left-hander can hit the mid-90s with his fastball and isn't afraid to pitch inside on right-handed batters while being able to eat innings as a potential long-man reliever in the postseason.
Considering how he pitched last season, it is good to see Yusei Kikuchi put together a solid campaign in a well-rounded Blue Jays rotation and the club is currently in the postseason conversation for what he was able to do on the mound in 2023. What looked like a disaster of a contract last season, Kikuchi has really turned a corner and will be an important part of the club for the rest of the season.
---