There was mutual interest in Ross Stripling re-signing, plus digging into his Blue Jays tenure!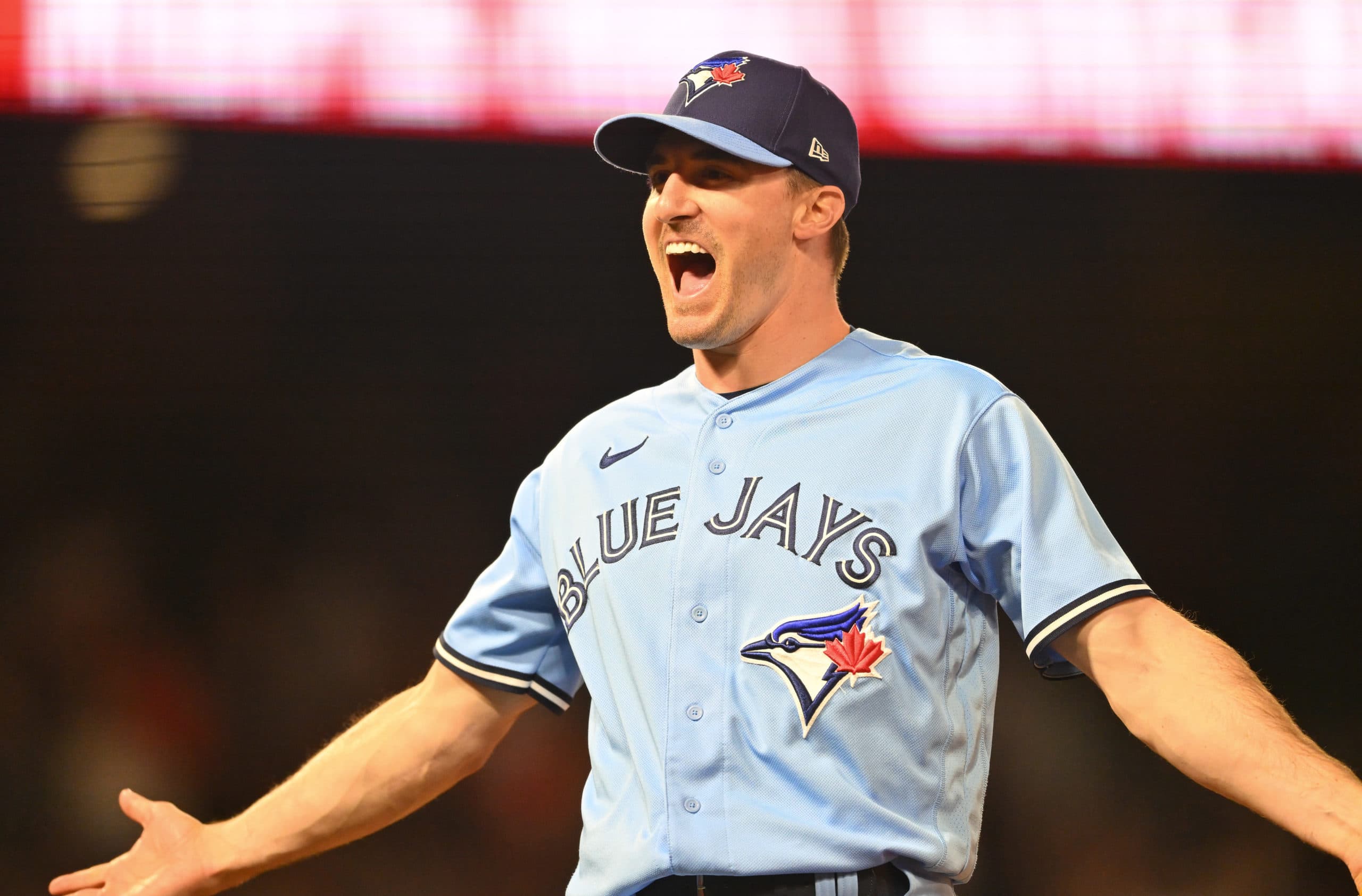 Photo credit:Jayne Kamin-Oncea-USA TODAY Sports
It was pretty much a given that the Jays and Ross Stripling had a mutual interest in the pitcher returning.
Although he ended up signing a two-year contract with the San Francisco Giants, his decision was between the Giants and the Toronto Blue Jays.  
The other reason was that a day prior to Stripling signing with the Giants, the Jays signed free agent Chris Bassitt to a three-year, $63 million deal. Despite getting their #3 in the rotation, the Jays still had an interest in re-signing Stripling.
In my opinion, this very well could mean that the Jays aren't done with looking to improve their rotation. Adding a fifth starter such as Johnny Cueto (who they've been linked to) or Corey Klueber.
However, let's look at Ross Stripling's career as a Blue Jay:
A Ross Stripling retrospect:
The Jays traded for Ross Stripling on August 31st, 2020 at the plague year deadline. They sent then Top 30 prospects Kendall Williams and Ryan Noda (who was recently selected in the Rule 5 draft) to acquire the swingman. Let's look at his season-by-season numbers with the Jays.
2020:
In the short time after the trade, Stripling posted a 6.32 ERA and 3.70 FIP in 15.2 innings pitched. His K% is what you'd expect from him, as it sat at 18.6%, but his BB% of 10% was not great.
Despite that, he was brought in due to prior success and had two seasons of arbitration remaining.
2021:
It looked as if Stripling's struggles would continue in 2021, as he started the season poorly. In his first 25 innings pitched, he had a 7.20 ERA and 5.45 FIP in 25 innings pitched. But after that May 19th game against Boston, Stripling made adjustments.
From May 24th, 2021 to August 10th (the night he was injured), Stripling had a 3.29 ERA and 4.60 FIP in 68.1 innings pitched. He also had a 22.6 K% and 7.3 BB%. While this is a relatively small sample size he showed what he was capable of, and it all came to fruition in 2022.
2022: 
For me, Ross Stripling was the Blue Jays MVP. Was he the best player on the team? Not a chance. However, he was the most valuable, as he was the starting pitcher that stepped up, despite being pegged as a swingman.
In his best season to date, the then 32-year-old had a 3.01 ERA and 3.11 FIP in 134.1 innings pitched. While his K% sat at 20.7%, he had a sky-low BB% of 3.7%, one of the best in baseball. The reason for Stripling's success was the development of his changeup. It generated weak contact and gad a 34 whiff%, a pretty good number.
It goes to show that even though someone may not be a prospect anymore, development is non-linear.
I think that there's a legitimate case that had Stripling not performed the way he did, it's more likely that the Jays could have missed the playoffs. The trade was worth it for this one season alone.
A goodbye to Ross:
After the Bassitt signing was announced, it seemed unlikely that the Jays were going to be able to sign Stripling. Should they have given him an opt-out clause and let him pitch as the fifth starter? I think that would have been wonderful, but I can see why they didn't.
It's sad to see him leave, but I'm happy he got paid. Hopefully, he does fantastic with the Giants, opts out, and then cashes in on an even bigger deal. Perhaps he even finds his way back to the Blue Jays.
Either way, the time spent with Ross Stripling will always be memorable, and we here at Blue Jays Nation wish him nothing but the best!
As always, you can follow me on Twitter and Instagram @Brennan_L_D. This was originally going to be posted on Friday afternoon, but as I was writing it, the Daulton Varsho trade happened. Merry Christmas eve everyone, and happy holidays!
---