Thinking Outside the Box: What about Yusei Kikuchi?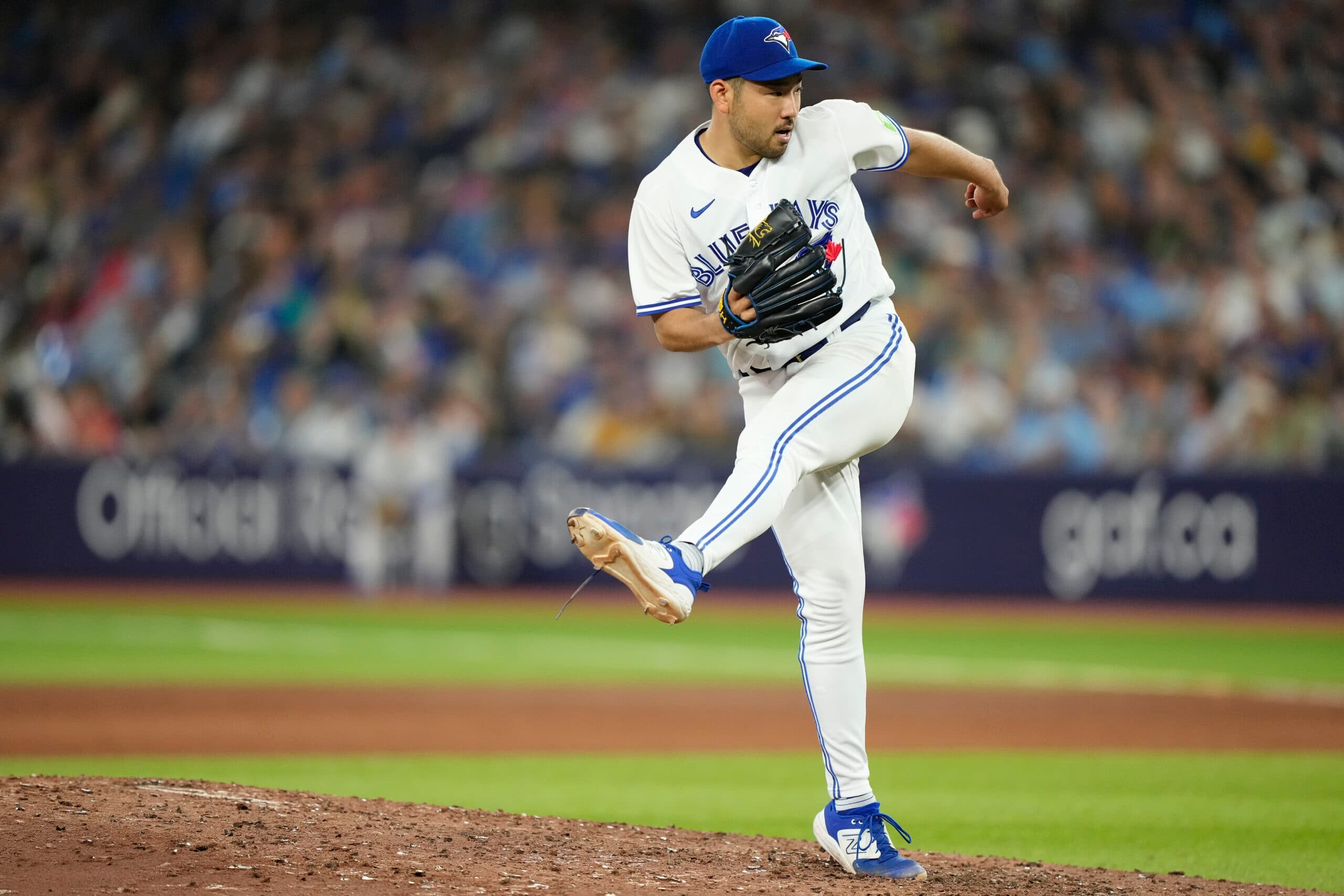 Photo credit:John E. Sokolowski-USA TODAY Sports
This is quick and dirty and super short for me. It's a concept for which I give full credit to Joshua Howsam for having this realization and sharing it on Twitter (no, I refuse to call it X, I just do) and furnishing the stats. All I'm really doing here is amplifying his thesis.
To wit: Kikuchi should start one of the games in Minnesota. Is he one of their top three starters? No. Is someone not lined up so you need to juggle? No. Nursing a mild ache? Not as far as we know. So why?
Let's start with his:
Turns out the Twins hit RH SP at a much better rate than lefties. In fact, as Joshua notes, that's the fourth-highest team OPS vs. RHSP in MLB, while that line versus LHSP is only 24/30. The Twins' best lineup is lefty heavy and Bassitt, in particular, hasn't been as strong against LH hitters (.842 OPS as opposed to .774 for Berrios). So they've announced Berrios for Game Two, which is fine, but if you need a Game Three throw Kikuchi out there and see if you can finish them off.
But wait, there's more. What if you stick with the conventional thinking of putting your 1-2-3 in the first series? Kikuchi isn't that much worse than Berrios/Bassitt but by most measures, he's the #4, what's with the radical thinking? Well, see, it's not really as much about Minnesota as it is about Houston. I know, it feels like bad juju to speculate about the next series before you win this one but here's why you should:
THAT split? That's MASSIVE. And the thing is, if you don't start Kikuchi vs. the Twins you WILL start him against Houston unless you want to throw your 1/2 guys on three days rest which – why would you? Moreover, Chris Bassitt has two starts against the Astros this year – 6.1 shutout innings and 8 innings 2 runs. It is true that to an extent you have to deal with egos in the clubhouse, but they can read the numbers just like we can and they're veteran enough to understand that positioning yourself with the best chance of winning isn't the same as having your talent disrespected.
I'll be low-key fascinated to see whether the Jays choose to play it this way or follow the more conventional model.
---
Recent articles from Tammy Rainey