This is the year Atkins is going to need to make his biggest trade deadline swing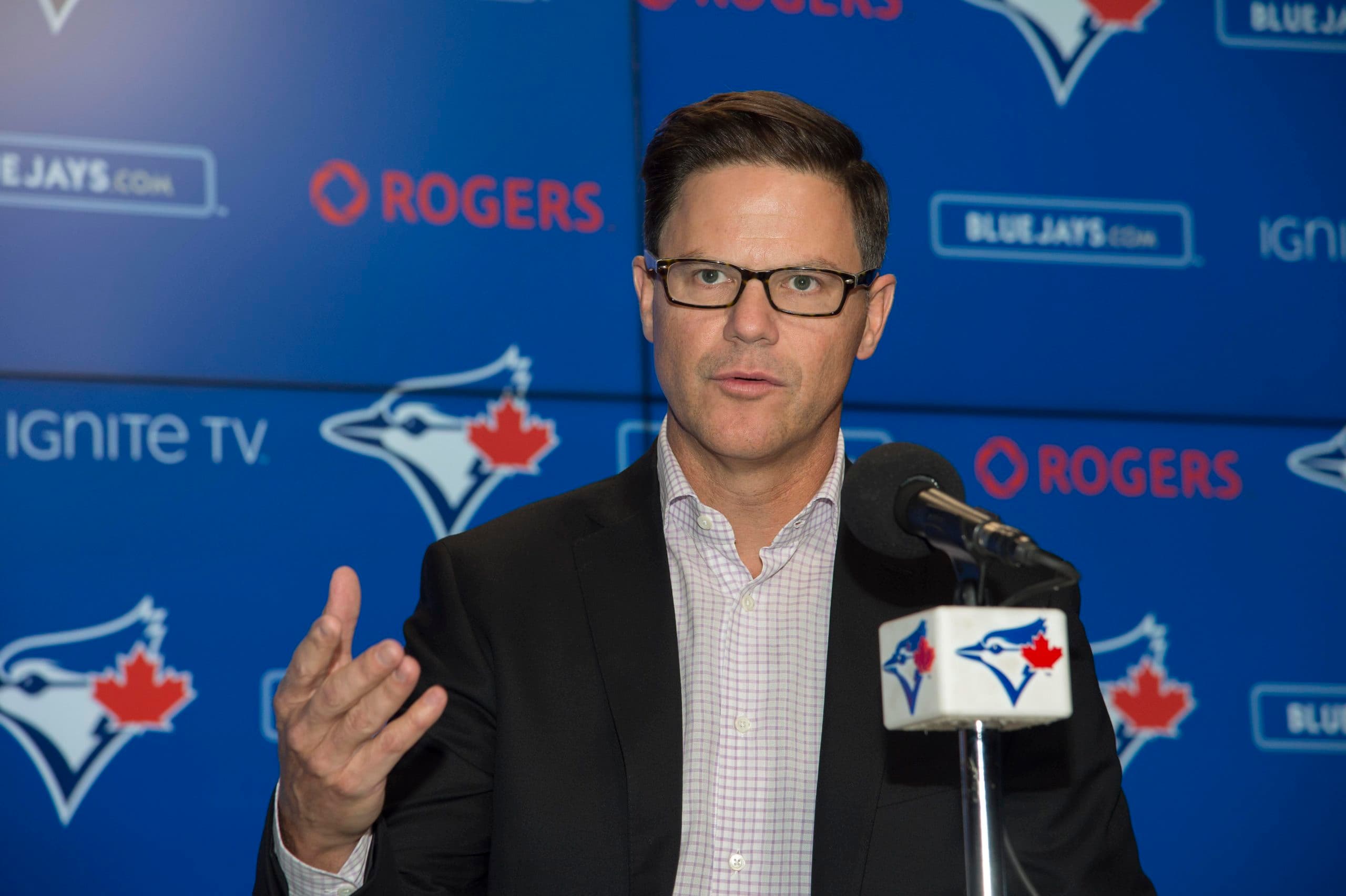 Photo credit:Nick Turchiaro-USA TODAY Sports
Of course, they are a baseball team and/or a bird. However, the question is, are the Blue Jays a contender? Are they just hoping to get in and try to win, like the Philadelphia Phillies in 2022, or Atlanta in 2021? Could they potentially trade off some expiring free agents?
I don't think I'm the only one that feels this, but this team has sort of been middling since around May 10th. It may be time for a big trade.
When's the last time the Blue Jays had a big trade:
Do you consider acquiring José Berríos a big trade?
I think in a sense, you could consider it a big trade as they got a pitcher with a year and a half of team control remaining. Not just that, but they also traded two Top 100 prospects, who haven't quite panned out.
Some may not consider it a big trade, as they didn't acquire an ace or a big-time bat.
It's not like what Alex Anthopoulos did in 2015, emptying the farm to acquire ace David Price and Troy Tulowitzki. The former Rockie didn't have a great statistical time as a Blue Jay, but it signaled that Anthopoulos and company wanted to win.
While the Berríos trade could be considered big, they didn't have a big deadline that emptied the farm and signaled that they were going for it.
Who could they go for this deadline:
Cleveland isn't out of the playoff race by any means, as their 39-41 record is tied for first in the American League Central (abolish divisions). However, Shane Bieber has a year and a half remaining of team control, and the small market team could consider trading him.
Moreover, the New York Mets are 17 games out of the National League East, and 8.5 games out of the wildcard spot. Recently, it came out that Max Scherzer would be willing to waive his no-trade clause. Could the Blue Jays potentially be interested in him, even if he's making $43,333,333 this season with a player option with for same amount?
What about if they go big trying to add a left-handed pitching masher? The St. Louis Cardinals are not doing well this season, and Canadian Tyler O'Neill has had some issues with the manager. He's not having a great season this year, slashing just .228/.283/.337, but he hit 34 homers just two seasons ago.
Perhaps, they could trade for a starter, a big bat,
and
improve their bullpen. It would cost basically their entire farm system, but they'd have a real chance at winning the World Series this season.
Will the Jays make a big trade?:
In all honesty, I don't think so. The front office is pretty big on sustainability, and moving their entire bullpen for a year or two of real contention just seems like something they wouldn't do. Not just that, but the farm system ranks around 20th, so they may not be able to make the same moves as other contenders with better farm systems.
So, what will the Jays do? I wouldn't be surprised if they had a similar deadline to last season's. Add some depth bench players as they did with Whit Merrifield last season. They'll probably upgrade the bullpen, but won't be able to poach Miami again because they are suddenly contenders.
In my opinion, they
desperately
need a fifth starter as I don't think Manoah will be ready, and relying on a 36-year-old Hyun Jin Ryu coming off Tommy John surgery may not be ideal. However, they may look for a fifth starter rather than an ace like Bieber or Scherzer. Perhaps more like Jack Flaherty?
Either way, I'd expect the Blue Jays to be active on August 1st. The team is good enough to win a World Series, but maybe, just
maybe,
they'll make a few big trades to go on a serious run.
---
As always, you can follow me on Twitter and Instagram @Brennan_L_D.
---