Thoughts on the Brandon Belt addition, who's next to come off the Blue Jays' 40-man roster, and more!
Photo credit:© Sergio Estrada-USA TODAY Sports
The Blue Jays made an unexpected addition to their roster on Monday evening, as they inked Brandon Belt, a two-time World Series winner with the San Francisco Giants, to a one-year deal worth $9.3 million.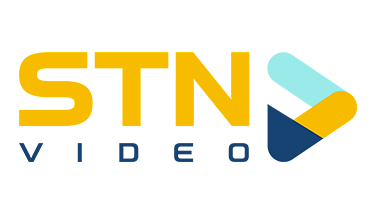 The prevailing thought among Blue Jays followers over the past few weeks since the Daulton Varsho trade was that the team would put a bow on top of their roster by adding an outfielder who can mash left-handed pitching, as that's the weakness in Varsho's game. With that in mind, the Belt addition comes as a little bit of a surprise, as he's left-handed and doesn't play the outfield.
While Belt isn't necessarily the perfect fit for the Blue Jays in terms of roster composition, he's an addition with pretty significant upside.
Belt struggled through injury last season and slashed a .213/.326/.350 line over the course of 298 plate appearances. He suffered a thumb injury late during the 2021 season and spent the majority of the 2022 season dealing with nagging knee pain…
"I was just in pain the entire year and there was nothing we could do to get rid of it,"

Belt told a local Bay Area radio station a few months ago

. "The most important thing for me was the swelling, we couldn't get the swelling to go down. We did everything imaginable, we drained it multiple times … we did pretty much everything you could outside of surgery and the swelling would go down for maybe a day or two and then it would come right back. So at that point, I felt no strength in my knee, no strength in my leg and I really got to a point where — even if I wanted to and swung as hard as I could — I couldn't hit the ball out of the ballpark. That was kind of the moment where I was like you know what, I don't think I have any more in me this year, it needs to be taken care of."
The hope for the Blue Jays, of course, is that Belt is healthy and he can go back to hitting anywhere near his 2020 and 2021 form, in which he slashed a .285/.393/.595 line with 38 homers over 560 trips to the plate. Another thing to consider is that leaving a pitcher-friendly environment in San Fran for a hitter-friendly park in Toronto could be huge for Belt's bat…
There are quite a few ifs, of course, and there's no guarantee that Belt can mash in 2023 like he has in the past, but this addition validates that the Blue Jays are capable of spending cash in order to try to make the team better. Mark Shapiro said earlier in the off-season that they'd be willing to spend beyond the luxury tax, and the Belt contract pushes them further above that line. It might be a risky move, but serious teams who want to win go ahead and take gambles like this one.
Will there be more additions for the Blue Jays before the start of the season? The aforementioned lefty masher to platoon in the outfield? Or maybe another starting pitcher in case neither Yusei Kikuchi nor Mitch White can get the job done?
In terms of the latter category, one of the bigger names remaining on the market is off the table, as Johnny Cueto has reportedly signed a deal with the Miami Marlins…
There had been rumours (
albeit, from a sometimes-right-sometimes-wrong random Twitter account
) that the Blue Jays were interested in Cueto a few weeks back, so this puts an end to that speculation. Names still out there who could fill the number five starter role are Michael Wacha, Chris Archer, Danny Duffy, and Zack Greinke. I'd venture that the Blue Jays roll with their internal options.
Circling back to the Belt addition, the Blue Jays will need to remove somebody from their 40-man roster when the contract is made official in the coming days. Junior Fernandez, who the team recently claimed off of waivers, is the first name that comes to mind, but it also wouldn't be surprising to see the team try to execute a trade similar to the one they did with the New York Mets a couple of years ago, in which two fringe 40-man players plus a prospect were moved for Steven Matz.
---