Toronto Blue Jays acquire 2B/OF Whit Merrifield from the Kansas City Royals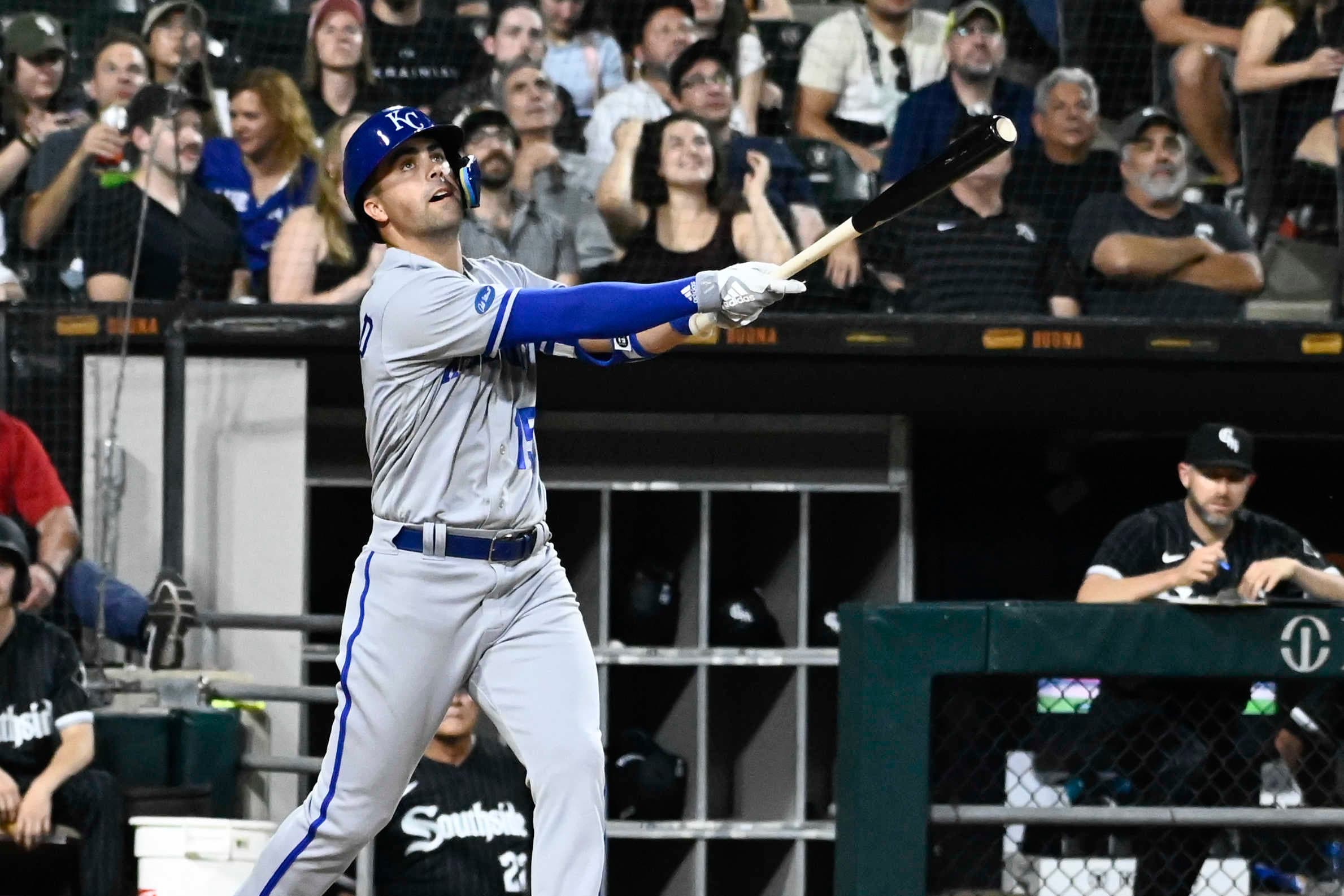 Photo credit:Matt Marton-USA TODAY Sports
The Toronto Blue Jays have snuck a blockbuster trade in under the wire acquiring two-time all-star Whit Merrifield from the Kansas City Royals.
In exchange, the Jays are parting with prospects Samad Taylor and Max Castillo.
Merrifield, 33, is having a down year with the Royals slashing a .240/.290/.352 line with six home runs and an 81 OPS+. The struggles date back to last year as well, and between the last two years, Merrifield's posted a 89 OPS+.
It's important to note that Merrifield is currently unvaccinated and during the Royals' recent road trip to Toronto, he didn't travel with the team. Despite that, Merrifield said it's something he would consider down the line.
"[If] something happens and I happen to get on a team that has a chance to go play in Canada in the postseason, maybe that changes," he said ahead of that Royals road trip.
As of right now, we don't know if Merrifield has the vaccine. Getting the single Johnson and Johnson shot would be the quickest way for him to be eligible to cross the Canada-U.S. border and play home games for the Blue Jays.
His strengths continue to lie in his K% and Whiff%, which sit in the 88th and 85th percentile, while his BB% sits at 40%, according to baseball savant. On top of that, Merrifield has a sprint speed in the 83 percentile, so he could help apply pressure on opposing teams with his legs.
Merrifield's struggles came early this year in April, but since May 1, he's turned things around. He's slashed .266/.316/.397 stealing 12 bases, hitting six home runs and driving in 38 runs. While the majority of his time has been spent at second base over his career, Merrifield has also played in center field and right field this year and in the past, has played a few games at first base, third base and left-field, as well.
Taylor was ranked 16th in the Jays' system while Castillo worked his way up this year from AA, to AAA, and into a stint with the Blue Jays in the majors.
Castillo threw 20.2 innings with the Jays this year posting a 3.05 ERA, 4.42 FIP and a .968 WHIP.
As a whole, this appears to be a move to help provide some more depth through the Jays' lineup. While Merrifield is a right-handed batter, his ability to play multiple positions will be key for the Jays down the stretch.
Merrifield is signed for 2023 at $2,750,000 with a bonus based on games played in 2022 and he has a mutual option for 2024 worth $18 million with a $500k buyout.
In order to make room on the roster, the Jays traded RHP Jeremy Beasley to the Pittsburgh Pirates for cash.
---
Zach Laing is the Nation Network's news director and senior columnist. He can be followed on Twitter at
@zjlaing
, or reached by email at zach@oilersnation.com.
---
PointsBet is live in Ontario.
Get started here
.