Toronto scores runs for Drew Hutchison (2023 edition), the prospects shine, and more as the Blue Jays pummel the Tigers 18-5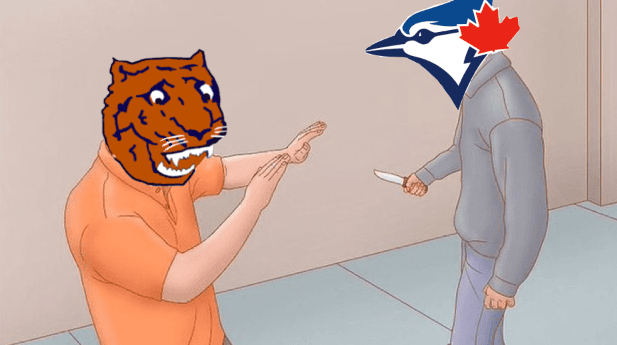 Photo credit:Wikihow
For a quick second there, I thought we were teleported back to late July when the Jays thrashed the Boston Red Sox 28-5.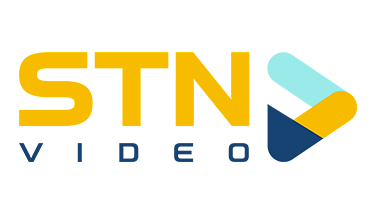 While the score only finished 18-5 and there was only one home run from our player of the game, the Jays decimated the Tigers. This included a
thirteen-run
fourth inning.
Due to it only being a radio broadcast, there were no highlights I was able to clip from this afternoon's game. I did, however, have time to make a sick meme, which you can see in the header. Let's look at the player of the game.
Blue Jays Nation's player of the game: Vinny Capra
There were a few position players that could have gotten the player of the game award (and they'll be explored in "Things worth mentioning", but today, it belongs to Vinny Capra.
Capra hit the only Blue Jays run of the game but also drove in
seven
runs, going 2-4. Coming into this game, Vladimir Guerrero Jr. had the most Blue Jays RBIs with five, but Capra overtook that within just a game.
Last season with the Buffalo Bisons, he slashed .283/.378/.403 with five homers, and an even 13.1 BB% and K% in 222 plate appearances. Interestingly, his homer numbers actually declined from the 2021 season, when he hit 10 homers in just 282 plate appearances.
The 26-year-old super-utility player also appeared in some games with the Jays back in May, but was released and re-signed at the end of the season.
Things worth mentioning:
Thomas Hatch
has had a rough spring training. It started on the last day of February, when he allowed five earned runs in 0.2 innings pitched. Today was a little bit better, but he still allowed three earned runs in an inning pitched. He has to pitch better if he wants to maintain his spot on the 40-man roster. Hatch has six swings and misses, the most in the game.
Otto López
continues to make a case for himself with a great spring training. On Saturday, he had two hits in three at bats, and scored three runs as he also had a walk. World Series catcher, Pat Borders, really liked the way he handled the bat as well, so that's an encouraging sign. López has a .417 batting average in 14 plate appearances.
Julián Fernández
continues to have an impressive spring training. The 27-year-old flamethrower pitched an inning in Saturday's game, striking out two. In three innings pitched this spring training, he has six strikeouts which ranks him second only behind Yusei Kikuchi. Moreover, he had only faced 10 batters, with no walks.
Addison Barger
went 2-4 with an RBI in Saturday's game. One of his singles clocked in at 105 mph, the third-hardest exit velocity of the afternoon. Recently, TSN's Scott Mitchell tweeted that Barger's chances of making the big league squad out of spring training have been upped due to Cavan Biggio likely playing a corner outfield position. Speaking of which…
Cavan Biggio
now leads the team with the most hits in spring training. The super-utility player had seven hits in his 17 plate appearances. Moreover, his K% has dropped to 11.8%, but so too has his BB% dropped (5.9%). If Biggio can regain his 2019-2020 form, he'll become even more valuable than he already is.
Yimi García
pitched on Saturday afternoon, chucking a scoreless inning with no strikeouts. What's notable though, is the fact he had the highest velocity on a pitch at 98.1 mph. In fact, García averaged 97 mph on his fastball this afternoon, up from his 94.9 average in 2022, and quite a bit higher than his career high 96.1 in 2021.
Bowden Francis
is a pitcher worth monitoring. While it's to be seen whether or not he is a starter or a bulk reliever, he pitched 1.1 innings and struck out two. Moreover, he had five whiffs Saturday afternoon, which ranked him second for the game. Overall, he has four strikeouts in 3.1 innings of work and a 0.9 WHIP. This is coming off a fantastic Puerto Rican Winter League, where he had a 1.51 ERA in 35.2 innings pitched. 
Kevin Kiermaier
continues to impress as a Blue Jay. In Saturday's game, he had a triple which had a 106.9 mph exit velocity, the highest of the game. In his 10 plate appearances, the new Blue Jay signee has a .556/.600/1.000 slash line, with three extra-base hits. Next to prospect Alex De Jesus (who has two plate appearances), Kiermaier has the highest batting average of any player at camp.
The next Blue Jays game will take place on Sunday at 1:07 PM EST. Thankfully, this game will be televised. The Jays will have the day off on Monday, before returning to game action on Tuesday afternoon, also televised.
If you're curious about the logo, that was the Detroit Tiger's emblem for two seasons in 1927 and 1928. It didn't last long – for good reason – but it fits the meme perfectly. Here's the other one I created. Radio broadcasts + blowouts lead to very dumb creations.
---