Trade Bait: Who's in the Conversation?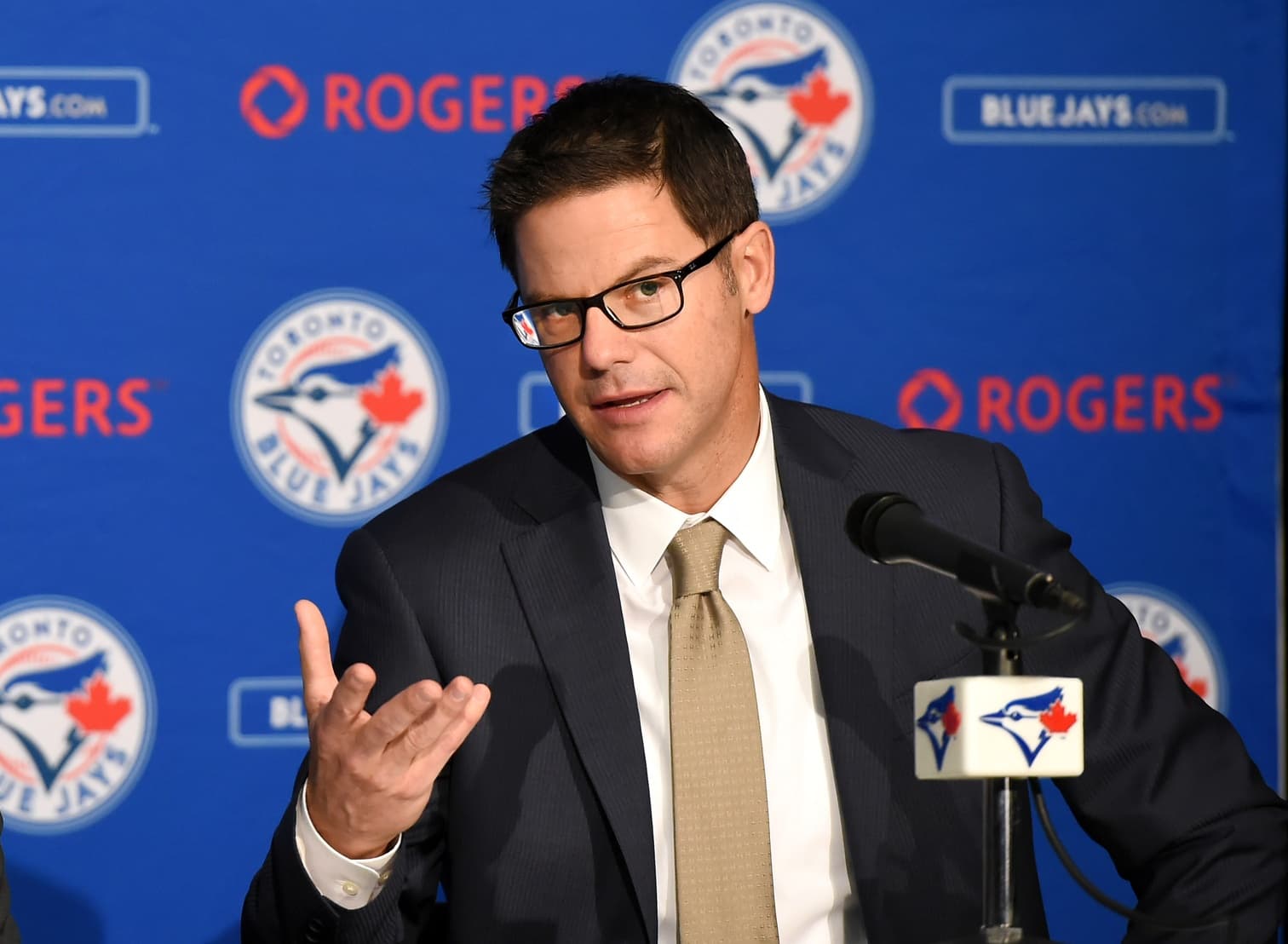 Photo credit:Dan Hamilton-USA TODAY Sports
Trying to anticipate potential trades is a mug's game. You cannot win, but like the gambling addict who can't stay out of the casino, sometimes you can't resist playing anyway. As is my nature, rather than just going for a cheap and easy expression of opinion ("well if it were up to me I'd offer them this guy for that guy and it'd be a win-win") I'm going to attempt to add just a little nuance to the discussion of potential departures.
As I see it, there are six categories of players who fit into the discussion in different ways:
1. Core 40 man roster guys – I mean, theoretically they could trade Robbie Ray… but they are NOT in any realistic scenario doing that.
2. Marginal 40 man roster guys – these are players that you can afford to give up in the right deal, particularly when you have enough similar players in the organization to fill the gap. Think guys like Riley Adams, Jonathan Davis, or TJ Zuech. Much less value of course but they could be side pieces in a larger deal or part of a marginal acquisition (say you wanted to get Anthony Bass – not proposing to! – you could go the unknown minor leaguer like the Cimber deal, but you might also swap marginal guy for marginal guy ala Panik)
3. Premium prospects – the cliche is "no one is untouchable" but honestly, there's not going to be a deal involving any of the Top 8 guys on the pre-season rankings. There's simply no premium target on the market (that we know about) that would justify that cost.
4. Minor league players who are in some special circumstance – These are guys, mainly, who'd need to be added to the 40 man roster to be certain of returning next season. Those potentially exposed to the Rule 5 draft in December, and late bloomers who stand to be minor league free agents if you don't resign them, but might be of particular value to a team with a less stacked roster than the Jays have.
5. All other non-premium prospects who have enough upside to be appealing to other teams (say, for example, someone like Will Robertson)
Not listed but also there – org filler guys who were never considered potential major leaguers, say someone like Nash Knight, and older free-agent signings who were just brought in to flesh out a roster, usually at AAA. That's not to say that some team might not have an emergency need for, say, Richard Urena – but the Jays would just sell him to them (if they could), that's not the sort of guy who gets into an important deal, even as a throw-in.
For the purpose of this exercise, I'm assuming groups 1 and 3 are not in any serious conversation, and that group 5 is a rather large group and vague enough that it would be unhelpful for me to speculate. I mean, yes, I can point out that a lot of folks are likely high on Leo Jimenez, or Miguel Hiraldo, or Sem Robersse. but once you've mentioned 10 or 15 similarly situated players you're not adding much info, you're just name-checking. What's of interest to me here is this leaves a guy who may make a marginal deal on their own (could you, for example, trade Santiago Espinal to Baltimore for Paul Fry?) or serve as a 2nd/3rd guy in a deal with someone else. This means that by definition, I'm not really talking here about the sort of guys who will be key to landing, say, Max Scherzer, albeit they might be in the back of a deal somewhere, but more players either just good enough to complete a deal, or useful to another team in ways that they are blocked out of being useful here by the depth ahead of them.
So I'm going to think of these as three groups. They total by my count 45 players, but many of them aren't really productive enough to be worth discussing in the context of trades, and a few of them are injured and therefore not really a candidate at this point. So I'm going to cull it down to 25 names (yes, I know that's still overkill but it's what I do) while acknowledging this is not everyone who technically fits the description.
First, 10 players on the 40 man roster that the Jays could easily part with in the right deal, listed in my subjective order of most to least valuable:
1. Anthony Kay – Among young pitchers still thought of as prospective future starters in the next, say, two seasons, he's no higher than fifth and while that's a player of value to the Jays, if you could get someone like, say, Tyler Rogers from the Twins but at the cost of letting him go, you have to consider it.
2. Riley Adams – competent catchers who can hit carry more weight than they otherwise would because they are so rare. The jury is not in on his MLB offensive upside but he has some. Alternately here you could speculate on dealing Reese McGuire at his presumed peak value, but that presumes major league GMs can't see the caution signs we see.
3. Rowdy Tellez – if Vlad is your 1B for a generation, there's little future in clinging to Tellez and hoping he blossoms into a hitter worthy of soaking up all the DH time. We'd probably be a little disappointed in the return, if it were straight-up trade, but he's well-positioned to be the 2nd piece to someone more coveted.
4. Santiago Espinal – absolutely no slight to Espy, this is just a matter of duplication. Kevin Smith can apparently give you everything he can, plus more power. And there's Otto Lopez one level down who's not as good at SS at either but also of value. Depending on the structure of the deal and the needs of the other team, the fact that we have three guys in the same general area in terms of the role they might play for the Jays going forward means at least one of them can be dealt.
5. Otto Lopez – I almost failed to mention him in this section because I forgot for a moment that he's actually on the 40 man. Second base, CF, with the ability to play on the corners and in a pinch, at SS. Teams love a guy like this. It's not precisely the same skill-set as Espinal and Smith, but a bench only has room for one of this sort of guy in the modern game.
6. Trent Thornton – Likely you need a team that (a) sees Thornton as Charlie does, and (b) has some appreciation for the work he did as a starter in 2019.
7-10. These are really marginal guys, of the sort that might just as easily be DFA'd to make room for an acquisition as be included in a deal, but I'm being overly thorough: Jacob Barnes, Nick Allgeyer, Tyler Saucedo, and TJ Zuech. I'll add the caveat that Allgeyer and Saucedo perhaps have somewhat more value if you see them as the sort of at-the-margins acquisition that a team might value as much for youth and control-ability as for potential ceiling. Like somewhere in that range between Ty Tice and once-upon-a-time Danny Barnes.
The next set is made up of players who are going to need protection from the Rule 5 draft or risk exposure this winter. Full disclosure, not all seven of these players will actually be added to the roster if they are still in the organization in November. Some are too marginal, some too far away (and anyone I didn't mention isn't worth analyzing in this context) but for teams with weaker systems and more 40 man flexibility, drawing one or two of these guys into a package might find the sweet spot between appeal to them and acceptable loss for the Jays.
1. Kevin Smith – roster management-wise, this guy is a keeper and if he were included in a deal you should expect significant value coming back, likely a player with both talent and years of control. Say someone like Sonny Gray or Luis Castillo (check his line in the last month) should the Reds fade.
2. Samad Taylor – it's really difficult for an outsider to get a read on how "real" teams will determine Taylor's outburst to be, but if I'm the jays and I encounter a believer I'll be seizing that moment, even if I'm relatively confident myself. It would be an ideal scenario if you packaged a well regarded top 20 prospect, like say, Leo Jimenez, with someone like Taylor so they feel like they have multiple ways to succeed from the deal.
3. Zach Logue – he hasn't been on any of our Top 30 lists (similarly to Allgeyer) partly because the system is SO deep, but whether you think he's a back end starter or someone you shorten up as a quality LH set-up guy, he might be an attractive add-on guy to get a deal over the top. I feel like all three of these guys will be added to the Blue Jays 40 in November if they are still here.
4. Kirby Snead – This is the first person on the list that may or may not. Teams seldom get six deep in guys who are or may well be LH relievers on the 40 when few carry more than two at a time. But that means guys like Logue and Snead and Saucedo and Allgeyer all occupy much the same space in terms of edge-of-the-roster players that can easily add value to a mid-summer deal. All having the attractiveness of being essentially major-league ready.
5. Chavez Young – has been a well-regarded, sometimes ranked, CF prospect. He's approaching his 24th birthday and he's having a middling season so far at AA, but you could imagine some team, particularly one with some connections to the Jays player development system in years past, seeing value in picking him up. Say the sort of guy you might get Mychel Givens from the Rockies for (if the latter gets healthy).
6. Tanner Kirwer – Versatile outfielder with speed (79 SB in 90 attempts over 186 career games) having a breakout year, just got bumped to AA. Very much the kind of guy that could be plucked in the Rule 5. Makes it tempting to get some value for him if you don't have room to protect him.
7. Bryan Baker – big guy, big arm in the AAA bullpen. Always sporting nice K rates and ERA and a touch more walks than you'd think ideal. Too far down the depth chart to claw his way through in this organization. Not a deal leader, or even a deal maker but might be attractive as gravy.
The last group of eight I'm not going to rank because their value relative to each other is entirely subjective. These guys will be minor league free agents in the fall, unless re-signed, and are the most marginal of marginal assets, but I obsess. There are two SP and six relievers, all of these save one are with the AAA Bisons. So let me mention the one first.
Maximo Castillo has been a personal favorite of mine. Listed at 6'2″ 256, his statistical production has always out-stripped his prospect-list love. But I can't deny he's a marginal prospect by the best lights. He started off rough this season but has pitched better lately, including 5 innings of 2 hit shutout ball on Saturday (2.91 ERA in his last 5 appearances). Probably no one rates him highly but if you were only trying to get, say, Chasen Shreve from the Pirates then maybe.
The other starter is Jacob Waguespack, whom the Jays maybe wish they hadn't shuffled off the 40 man and surely some team regrets not claiming him. In nine games this year he's recorded 42 IP, struck out 48 while walking only 12 and allowing only one homer. In seven of nine appearances, he's allowed 2 runs or less. I mean, he is who he is but he wouldn't be the worst guy to give a try in, say, the Twins rotation (to say nothing of the OriLOLes).
The rest are basically the balance of the Bisons bullpen: Jackson McClelland, Hobie Harris, Connor Overton, Dany Jiminez, Travis Bergen, and Jeremy Beasley (albeit since the last two made it through DFA waivers you have to assume they are not in demand). None of these guys will lead a deal, likely none of them will be a difference-maker, but it's not outside the realm of possibility that they'll just be a "why not" flyer for a team who has a scout that thought he saw something.
And it goes without saying that all of this depends on what aisle you are shopping on if you are the Blue Jays. If you are trying to get, say, German Marquez, it's a much different set of players you are discussing than if your target is Mychel Givens. And as we witnessed in the Cimber deal, a team might have their eye on any number of guys that we as fans wouldn't have thought had value like Andrew McInvale.
So maybe I wrote 2,000 words and next week we're talking about the Roither Hernandez deal instead. But whatchagonnado?
Recent articles from Tammy Rainey