Trade Deadline Primer: Looking for teams that can give the Blue Jays pitching depth and make them more left-handed
Photo credit:Dan Hamilton-USA TODAY Sports
Last year around this time the Blue Jays' trade deadline needs were shaping up to a left-handed bat, relief pitching help, and arguably another starting pitcher.
Funny enough, those are the same things the team could stand to add as this year's trade deadline approaches. But what teams could represent an opportunity for Blue Jays to address two, or maybe all three, needs in one fell swoop? Well, that is what we are going to investigate here. Hopefully, these names could coalesce in a package that provides the kind of impact more in line with the Adam Cimber-Corey Dickerson trade than the Rowdy Tellez deal.
For example, former Blue Jays assistant general manager, and current general manager of the Pittsburgh Pirates, Ben Cherington probably still has a good handle on the Blue Jays prospect pipeline. But the Pirates also have players that could fill all three of the Blue Jays' needs, making them a good match for each other at the deadline. To start, David Bednar is a monster out the bullpen, using a blistering fastball to put up elite strikeout rates. When hitters do make contact against him they tend to do damage, but he profiles as the kind of force the Blue Jays could stand to add to lock up games late. Someone who can overpower hitters to get out of jams, rather than relying on weak contact. However, he is not arbitration eligible until 2024, so he may not be easy to pry from the Pirates, but he is a good fit for the Blue Jays' primary need in the bullpen.
A more solid and less costly addition from the Pirates could be starter Jose Quintana. He would represent a rental as a 4/5 starter and he does not blow hitter away, but he does a good job of generating ground balls. Quintana could give the Blue Jays just the kind of solid, but not necessarily spectacular pitching, they need given the kind of offence they can put up. Similarly, Ben Gamel represents a lefty hitter who can provide strong on-base skills, a little bit of speed and no defence out in left-field. He would fit in well getting on base at the bottom of the Blue Jays lineup ahead of the big hitters that would follow him.
These three players roughly represent the idea of this exercise in thinking ahead to the trade deadline. Here are three more teams who line up well as trade partners for the Blue Jays in their pursuit of filling multiple needs at one…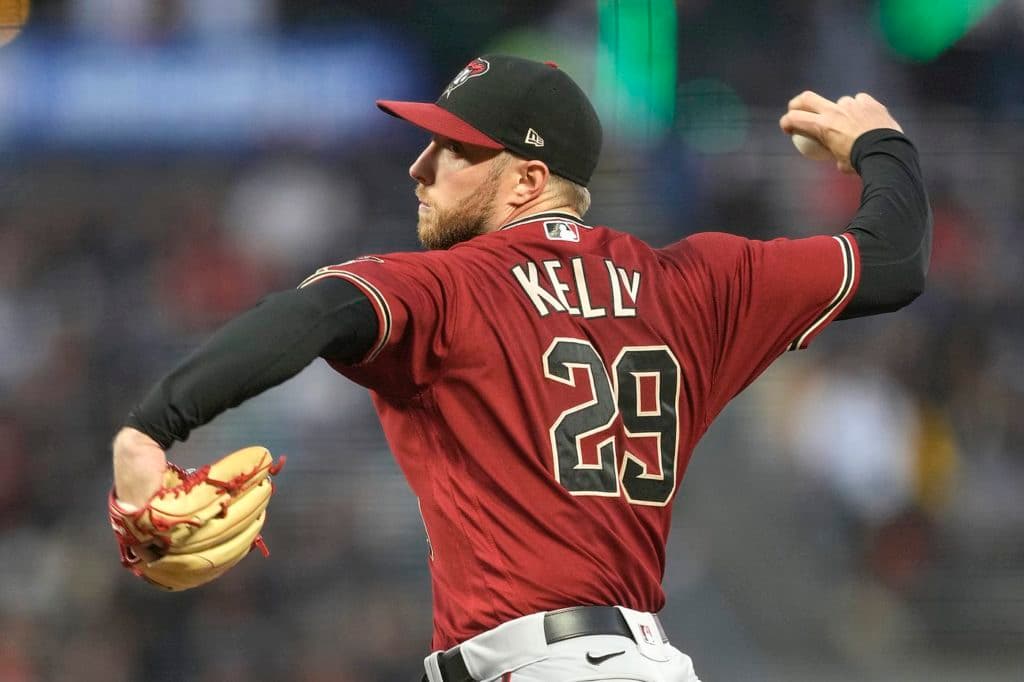 Arizona Diamondbacks
The Diamondbacks represent a bizarro version of the Toronto Blue Jays, in that they are full of left-handed hitters. Their most intriguing hitter as a rental could be left-fielder David Peralta. Despite having a lot of swing and miss in his game, he also makes hard contact often enough to be an above-average hitter, while grading out as a strong fielder in the outfield this season. Overall, he offers a very similar profile to Corey Dickerson, except with slightly more pop. Peralta's 9 home runs so far in 2022 are more than Dickerson hit all of the 2021 season.
In terms of starting pitching, one option is Merrill Kelly. He is signed through 2024 at $9 million dollars a season, so he could also offer the Blue Jays value next season given that Hyun Jin Ryu is likely out for most of next season too. Kelly is sort of the opposite of Kevin Gausman, in the sense that he has 5 pitches, each of with he throws at least 10% of the time. Although none of these pitches are as deadly as Kevin Gausman's fastball/splitter mix, they are effective at generating groundballs.
The depth of his arsenal can also make it easier for him to get deeper in games
.
For his career, hitters actually fare worse as they face Kelly multiple times through the order, going from hitting .277/.343/.436 the first time through the order to hitting .234/.270/.437 the third time through the lineup. That may be survivorship bias in that when he is pitching well he tends to face the order 3+ times and otherwise would not. But out of the 79 starts for his career, Kelly has faced part of the lineup three times in 73 of them. Zach Davies also has a very similar profile as a weak contact specialist and is a pending free agent, so he could represent an option as a firth starter rental.
In terms of relief pitchers, one perplexing name is Ian Kennedy. He was dealt to the Philadelphia Phillies at last year's trade deadline after strong relief work with the Texas Rangers. Kennedy is a pending FA again this season, so he figures to be in play at the deadline once more this season. The odd part is that he has been good at limiting runs despite his peripheral stats deserting him this year. He has especially struggled to generate strikeouts, going from almost 10 Ks per nine innings in 2021 to just 8.2 K/9 so far in 2022. He also does not avoid hard contact or walking batters, so his run suppression may be illusory if his strikeouts remain down.
Lefty Joe Mantiply does a much better job of racking up strikeouts while limiting hard contact too, but he is not arbitration eligible until 2024, so Arizona would be in no hurry to trade him. Overall, the Diamondbacks have the makings of a team in which the Blue Jays could check off multiple needs at the deadline while shopping at only one team. A package of Peralta, Kelly, and Kennedy/Mantiply could be a solid supplement to the Blue Jays' current roster.
Kansas City Royals
To start, the Royals have some interesting bullpen pieces. Scott Barlow, who avoids hard contact while also generating a healthy amount of strikeouts. His 11 strikeouts per 9 innings in 2021 have regressed to only 8.8 K/9 in 2022. He is still getting strong rates of whiffs and chases from batters and
despite his fastball losing 2 MPH in velocity he has still been effective using his off-speed pitches more often
. There is also Josh Staumont who has an intriguing fastball but generally has struggled with command. Both relievers are arbitration eligible in 2023, so they may be available if the Royals want to avoid paying them much more than the league minimum.
In terms of a lefty bat, Andrew Benintendi was a popular name in trade circles last season and that has carried over to this season. He is a pending free agent which likely makes him available, however, there are some red flags with the left-handed hitting outfielder. This season he has taken a small step forward with a 115 OPS+, up from his career average of a 109 OPS+. But this is mostly buoyed by a .342 Batting Average on Balls in Play (BABIP). This has also come with him seemingly trading fly balls for groundballs. Beyond that, he is generally good at avoiding strikeouts and drawing walks, while also playing average outfield defence.
Overall, the cost to acquire Benintendi as a rental may be fair, even if slightly elevated by his BABIP-fueled hot start this season. If you believe his success is somewhat illusory, the resources that could be directed at acquiring Benintendi could be better channeled into another player who backs up their hype.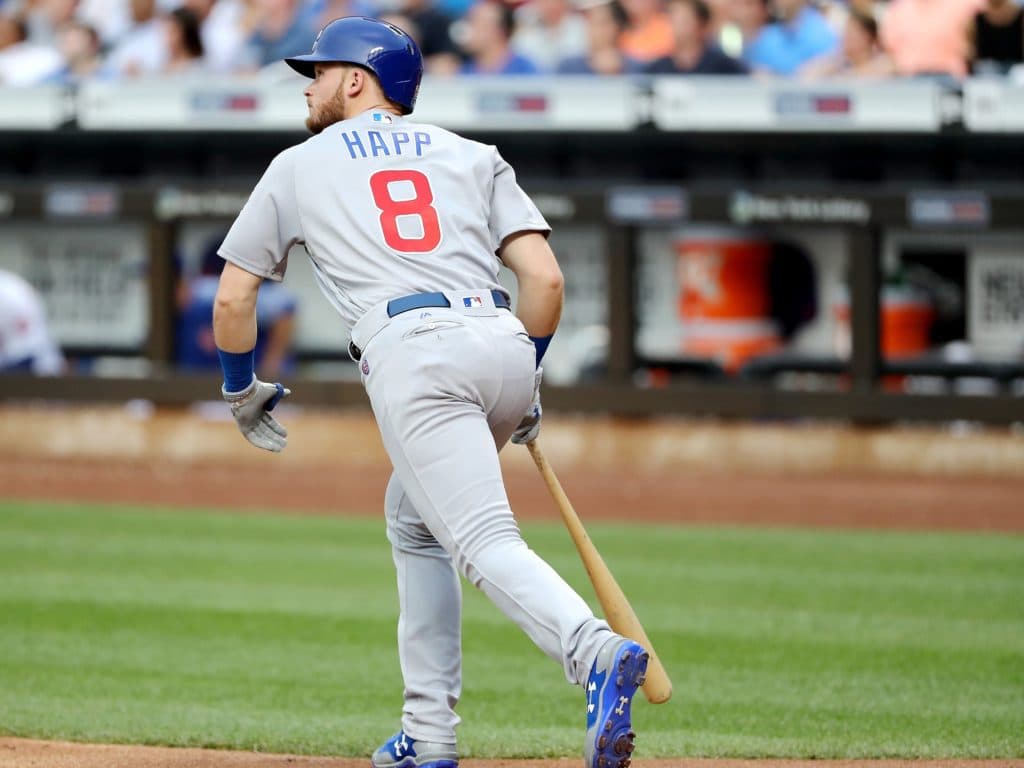 Chicago Cubs
If you could add a strong late inning reliever in David Robertson (pending FA) or even a solid middle reliever in Mychal Givens (also a pending FA) along with Happ, this has the makings of a scaled-up version of the Cimber-Dickerson deal. Robertson in particular is intriguing, given his history in the AL East and him seemingly having found his form again as a dominant late-inning reliever on the Cubs. He may struggle with walks,
but he is elite at both limiting hard contact and generating strike-outs in 2022
.
If the Blue Jays also wanted to add a starting pitcher from the Cubs, they could target Keegan Thompson. Thompson is not arbitration eligible until 2025, but at 27 he may be on the older side for the Cubs' timeline. He has the makings of a solid 3/4 starter who does not strike out many hitters but does enough to limit hard contact with his ability to generate groundballs to be effective. He also has a high-spin fastball and has done well so far in 2022.
In particular, Thompson has a mid-80s slider that rates highly in terms of raw stuff, but he struggles to command it
. The Blue Jays could further unlock his potential if he learned to use his slider more by trusting it in the zone or if he learns to command it better. Overall, Thompson represents a pitcher with untapped potential that is similar to the kind of pitcher the Blue Jays have done well fine-tuning in the past.
Happ is definitely the headliner of any potential deal the Blue Jays could make with the Cubs, but as a trade partner, they also offer solid bullpen pieces and an intriguing starting pitcher. If the Blue Jays could acquire Happ and Robertson and/or Givens that may be enough to re-orient the pitching staff into a better overall position and boost their offence too.
The exponential value of offence
could be another way to manage a shaky backend of the rotation.
You could fiddle around amongst the options from each team to get a package of 2-3 players that you prefer. Overall, any deal with these four teams could make a really big impact on the Blue Jays this year or even deeper into the future. It is also possible the Blue Jays could go after bigger ticket starting pitching help like Oaklands's Frankie Montas or Cincinnati's Luis Castillo, with Hyun Jin Ryu out long-term. But potential deals for those two pitchers may represent addressing only one need at a very high cost.
---