Trade Deadline Wrap-Up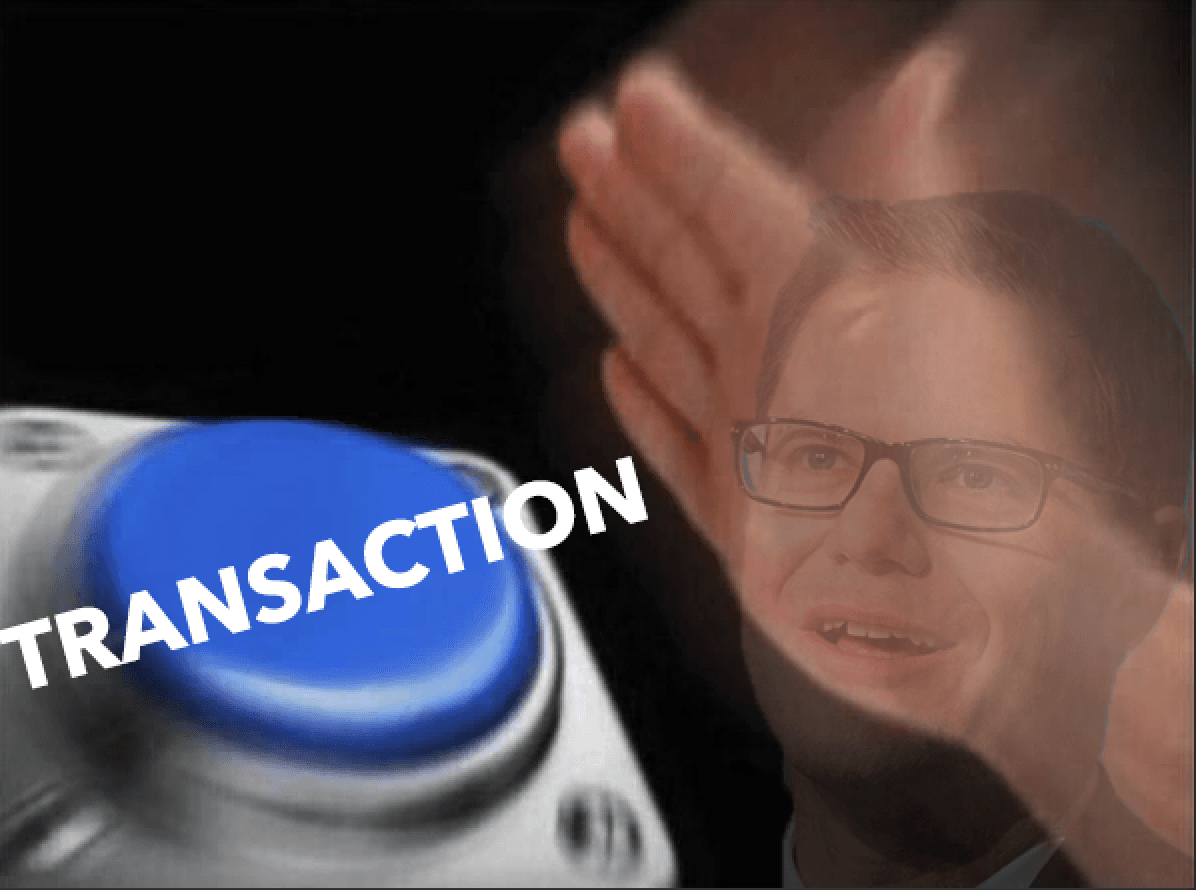 Trade Deadline day is almost always one of the most disappointing days of the year. Whether you're disappointed because of the players that went out, or with the players who came in, or the moves that could have been made and weren't, there's something for everyone today.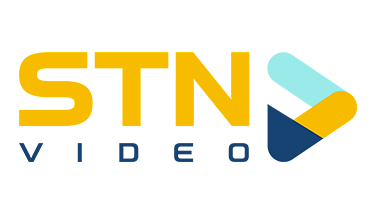 Let's have a look at what went down in the Blue Jays world on the 2021 trade deadline.
To Oakland: Starling Marte
To Miami: Jesus Luzardo
Impact on The Blue Jays: Oakland is currently the team Toronto is chasing in the second Wild Card spot, and Marte is a bonafide star outfielder both at the plate and in the field. The Blue Jays were likely not in on Marte, with such a loaded outfield and the acquisition cost would have been too high for them if they were. Jesus Luzardo has struggled at the major league level, but he's no doubt a promising young piece comparable to Nate Pearson from The Blue Jays who has also had his own trials and tribulations at the Major League level.
To New York: Joey Gallo, John King
To Texas: Everson Pereira, Trevor Hauver, Josh Smith, Ezequiel Duran, Randy Vazquez, Glenn Otto
Impact on The Blue Jays: This one hurts. The Yankees seem to have lacked a pull threat from the left side of the plate for the last number of years. Somehow this dredges up memories of getting absolutely crushed by Jason Giambi series after series, year after year. And to make it worse, despite giving up six players, New York gave up exactly none of their top prospects. And to compound matters even a little bit further than that, Texas will be picking up all of Gallo's remaining salary. Gallo is a strong defender in RF and has played 1B in the past which probably piqued The Blue Jays interest in him. Ultimately, the outfield and first base aren't a priority for The Jays and losing so much trade capital for one player likely became too steep for Ross Atkins and co.
To Toronto: Brad Hand
To Washington: Riley Adams
Impact on The Blue Jays:  This one seems like it was a no-brainer for Toronto. Carrying five catchers on the 40-man roster is impractical, and Riley Adams was clearly fifth on that list. If he wasn't traded before today's 4 pm deadline, he very likely would have been designated for assignment and outrighted. To turn an excess piece into a back of the bullpen arm is killing two birds with one stone. Hand hasn't had a great season but has been a very reliable closer for much of his career, and The Blue Jays had an interest in signing him in the winter. Even if he doesn't fall back into more of what he's been in the past, he still gives The Jays a comfortable option in late innings and eases the burden on an inexperienced backend.
To New York: Anthony Rizzo
To Chicago: Kevin Alcantara, Alexander Vizcaino
Impact on The Blue Jays: Every year it seems like The Yankees get away with murder on trade deadline day. They added two fearsome left-handed bats and gave up exactly none of their top prospects, and the cherry on top; despite being only $4M away from the luxury tax threshold, they didn't add a penny in salary to their major league roster. Rizzo is a world series champion, a plus defender, a great teammate and a perennial all-star. The Yankees, who have been neck and neck with The Blue Jays all year, have got clearly better in their efforts to chase down Oakland and Tampa for one of those Wild Card spots.
To Seattle: Diego Castillo
To Tampa: Austin Shenton, JT Chargois
Impact on The Blue Jays: It was a curious move when Seattle traded their surprise stand out closer Kendall Graveman to division rivals Houston–it's equally as puzzling that Tampa would trade their closer to Seattle, who is currently in the hunt for one of the Wild Card spots these same Tampa Bay Rays currently possess. Even if the plan all along was for Tampa to add another reliever, it's still tough to root out the logic behind the move. Ultimately, one team that The Blue Jays are chasing loses a good bullpen arm, and one team The Blue Jays are in direct competition with replaces a good bullpen arm with a good bullpen arm. There is an impact here for The Jays, I just don't know exactly what it is.
To Boston: Kyle Schwarber
To Washington: Aldo Ramirez
Impact on The Blue Jays: Schwarber was another bat The Blue Jays were rumoured to be circling around, but he's another one who probably didn't come out on top as a priority for management due to lack of versatility in the field. He only plays Left Field, and he doesn't do it well. The acquisition cost, Aldo Ramirez, is also quite steep. He's very good and very young. Giving up a player like Simeon Woods-Richardson for a full-time DH on an expiring wouldn't have been a strong move for The Blue Jays, despite Schwarber's strong campaign at the plate. The Red Sox have struggled to find a 4th outfielder all year long, and with the versatility of Verdugo and Hernandez, they shouldn't struggle to find a rotation that suits them. Their already deep line-up will improve even further. On the bright side, The Jays will only see them four more times, in a three-day series next weekend.
To San Diego: Daniel Hudson
To Washington: Jordy Barley, Mason Thompson
Impact on The Blue Jays: The reliever market is so deep this year it shouldn't be disappointing to see names come off the board. There are only so many jobs on each team after all. The Jays were obviously interested in Hudson, a former Blue Jay himself, and the acquisition cost was quite low for a move made more than twelve hours before the deadline. Hudson would have been a great fit in Toronto but as the saying goes, there are plenty of fish in the sea.
To Toronto: Jose Berrios
To Minnesota: Austin Martin, Simeon Woods-Richardson
Impact on The Blue Jays: The uproar over losing two of the Blue Jays best prospects for a single starting pitcher is somewhat warranted. At the start of the season, both Martin and Woods-Richardson were in BA's top 100 prospects, and many deemed them to be untouchable during this deadline. The fact of the matter is, making this trade is the front office putting their faith in the current Blue Jays roster, and showing how much they believe in this core. That's an incredibly strong message to send for Vlad, Bo and the rest. Sure, if Woods-Richardson turns into an ace, or if Martin turns into a 30-30 MVP type that could come back to bite us, but the likelihood of one of those happening, never mind both, is almost zero. When the Blue Jays were poised to compete in 2014-2016, we saw dozens of players shipped out; Norris, Boyd, Graveman, Syndergaard, Nicolino, Hoffman, Castro etc. and only Noah Syndergaard and Matt Boyd ever really blossomed at the major league level into something that could have helped this team. Jose Berrios significantly improves The Blue Jays roster now and next season, and affords them the ability to potentially extend Robbie Ray, or add in free agency next year. If Berrios extends, this is a home run. If he doesn't, and The Jays don't make a run, it's an unfortunate side effect to doing business as a competitive team in this league.
To Chicago WS: Craig Kimbrel
To Chicago C: Codi Heuer, Nick Madrigal
Impact on The Blue Jays: Kimbrel has been basically unhittable all year, and would have been a welcome addition to any team. Perhaps the biggest victory is that he went to a team who is in no way in contention against The Blue Jays until the playoffs begin, and if The Jays meet up with the White Sox then the year has already been a massive success. The price of two young major league contributors is not something The Jays were in a position to give up at this point anyways, especially if one of those pieces was an arm. The White Sox are ahead of The Jays and this was a great trade for them, but I don't imagine Toronto was in this race for very long, if at all. The White Sox are going to be an incredibly difficult team to contend with going forward.
To Oakland: Josh Harrison, Yan Gomes
To Washington: PTBNL
Impact on The Blue Jays: I've been calling for a veteran catcher for weeks, and Yan Gomes has been a primary target of mine since the beginning. This likely ends up being mostly just a money move for Washington, but it appears The Jays have placed their belief in Kirk, McGuire and Jansen, and that's fine. The theme of this deadline seems to be that the front office believes in this group and if they believe in themselves, I can live with the hot hand figuring it out behind the plate.
To Toronto: Joakim Soria
To Arizona: PTBNL
Impact on The Blue Jays: Soria, like Hand, is a proven back of the bullpen arm who has been there and done that. He hasn't had a great season to date, but if you look at the body of work, it's tough to assume he won't be successful playing meaningful games down the stretch as he did for Oakland the last two seasons. He's been trending in the right direction recently and gives The Jays a third option for late innings. For a low-cost addition, it's tough to be upset about this.
If you include Richards, Cimber and Dickerson with Berrios, Hand and Soria; all the holes we saw in this team have theoretically been filled. The rotation is deeper, the bullpen is stronger and more reliable, and a left-handed bat off the bench is never going to hurt a team, let alone one with the splits Dickerson has(not to mention gold glove defence). Maybe you believe that they paid too high of a price for Berrios, but the fact of the matter is, the front office believes the window is open and they weren't scared to go after it. What this says is, our time is now and we're going to be aggressive. That means aggressive at the deadline, that means aggressive at the Winter Meetings, and that means aggressive in free agency. Today was an exciting day for The Blue Jays and Blue Jays fans and to top it all off we get to celebrate with a true Home Opener.