Triple-A Buffalo Bisons place Alek Manoah on temporarily inactive list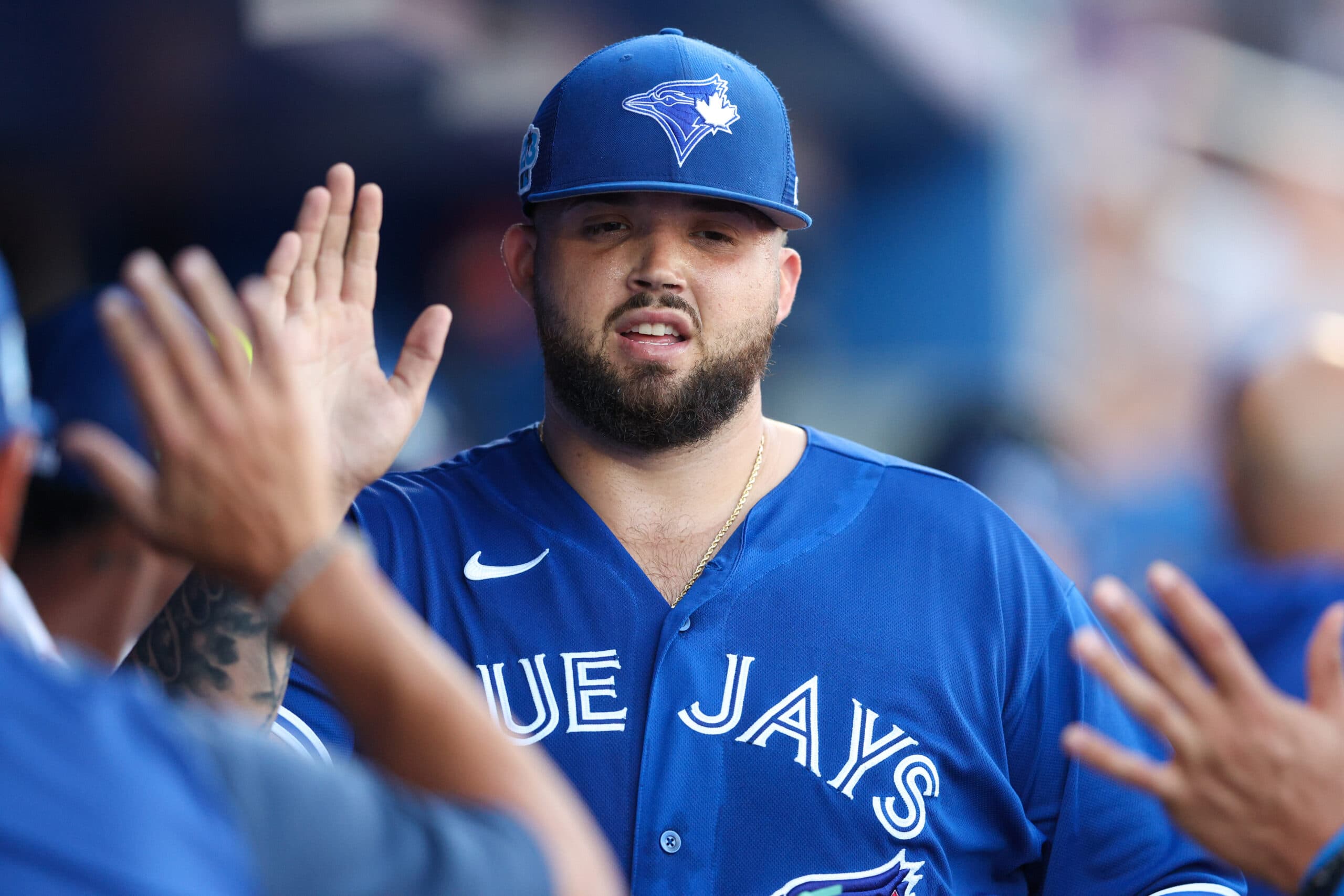 Photo credit:Nathan Ray Seebeck-USA TODAY Sports
It doesn't seem like Alek Manoah is going to be back on the mound any time soon.
According to Sportsnet's Ben Nicholson-Smith, the Triple-A Buffalo Bisons have placed Manoah on the temporarily inactive list.
This is essentially an in-season excused leave of absence for minor-league players to take time away from their team. There's no limit to how long a player can be on the temporarily inactive list during the season and it's up to the organization whether or not the player gets paid while they're away.
Manoah last pitched against the Cleveland Guardians on August 10 and allowed four runs over four innings. the Blue Jays optioned him to Triple-A the next day but Manoah didn't immediately join the team's rotation. He instead stayed in Toronto for over a week and underwent an array of medical testing to see if the lingering pain he was experiencing was the result of a larger problem.
After that, it was expected that Manoah would start ramping up to a starter's workload with the Bisons so that he could be Toronto's sixth starter down the stretch. It's been nearly a month now since Manoah was optioned to Triple-A following that start against Cleveland and he hasn't pitched since.
Nicholson-Smith added that Manoah is still with the Bisons and the plan remains for him to build himself back up to a starter's workload. But at this stage, it seems likely that Manoah won't pitch again this season and that the focus is now on getting him right for 2024.
It's been a staggering drop for Manoah, who went from being a Cy Young finalist last season to falling off of the big-league roster during this year's playoff race.
---