Two dingers from Danny Jansen, seven shutout innings from José Berríos lead Blue Jays to 7-0 spanking of White Sox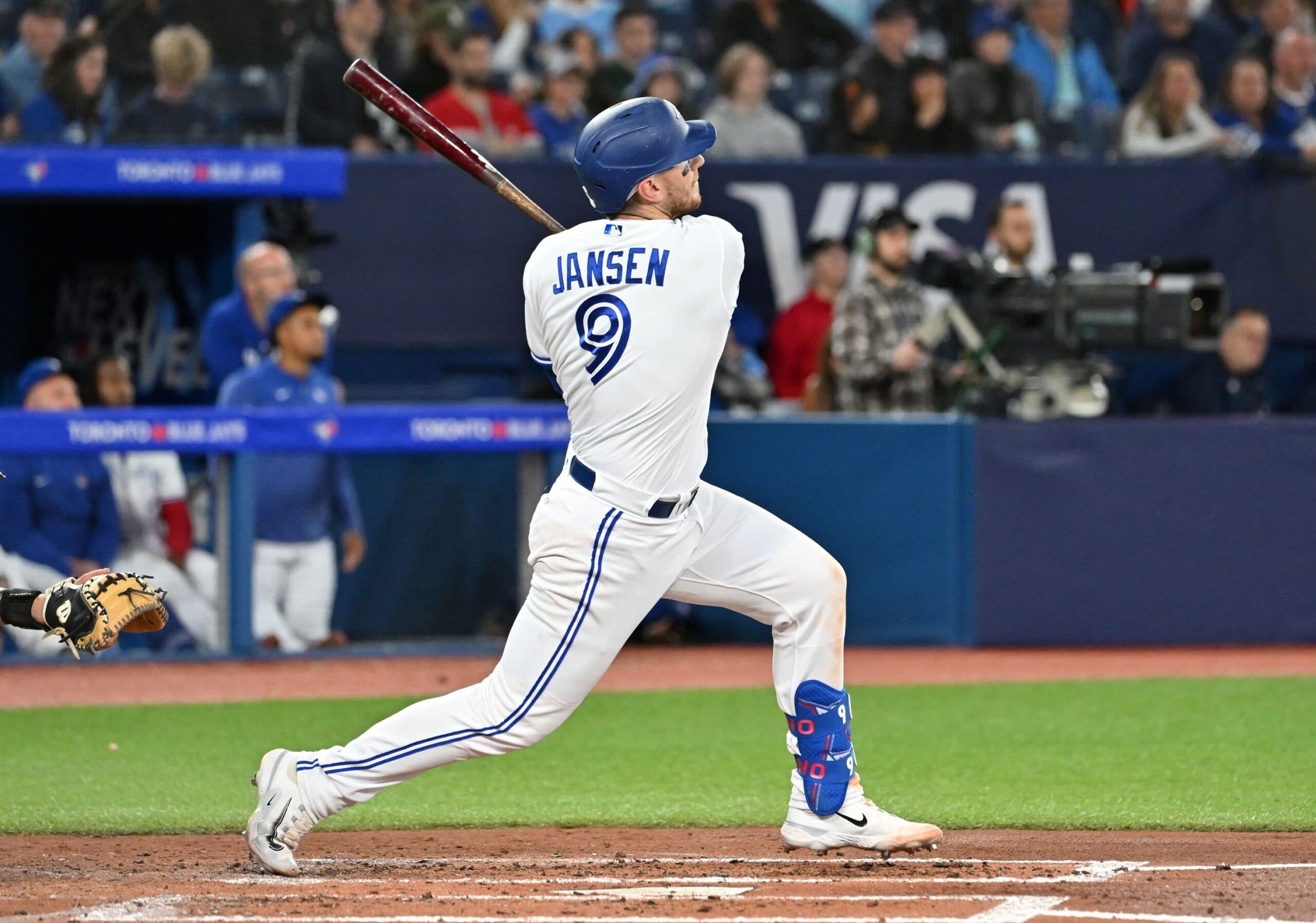 Photo credit:Dan Hamilton-USA TODAY Sports
There were good vibes all around tonight, as a dominant outing from Jose Berrios complemented a career night at the plate for Danny Jansen in a 7-0 Blue Jays win over the White Sox.
Blue Jays Nation's Player of the Game: Danny Jansen
Jansen was a popular pick to have a breakout season in 2023, and he unfortunately hadn't tapped into that potential through the first 20 games or so. He hit his first home run this past weekend, and with his performance tonight, he might be turning a corner that features his unquestioned power.
Jansen had one of the better nights of his career, going 3-for-4 with two home runs and four RBIs. His first dinger was a 3-run shot in the second inning to open the scoring against Mike Clevinger. That home run marks the second consecutive night that the Blue Jays have gotten a 3-run homer from the 8th spot in their batting order. Jansen homered again in the 6th inning off of Chicago reliever Tanner Banks, this one a solo shot extending Toronto's lead to 7-0.
Tonight was Jansen's 5th career multi-home run game, which ranks him 3rd among Blue Jays catchers all-time behind JP Arencibia and Ernie Whitt. I think I speak for all Blue Jays fans when I say that a Jansen hot streak would shed more light on the two-catcher hype that was touched on all off-season.
Things worth mentioning
Jose Berrios: It was a vintage Berrios night for Toronto's 131-million-dollar man. In what was one of his best starts as a Blue Jay, Berrios tossed seven innings allowing four hits, no runs, one walk, and nine strikeouts. It was a night that he looked to have complete control over Chicago's lineup and hardly had to sweat out any frames.
Berrios was sharing the wealth among his strikeout pitches. He established the fastball early, reaching 97 mph in the first inning. In doing this, it set up his secondary pitches that all had immaculate movement to them. He generated 16 whiffs on the night, with seven of them coming from the changeup.
One thing that was good to see from Berrios was that he got better as the game went on. His 99th pitch of the night was a nasty sinker at 96 mph to strike out Yasmani Grandal looking. Berrios also had runners on the corners in the sixth inning with two outs, but he calmly struck out Eloy Jimenez looking on a slurve and followed it up with some positive emphatic shouting, clearly feeling his performance.
With this outing, Berrios' ERA dropped to 4.71, the lowest that it has been since June 15th of last season when it was at 4.65. Furthermore, it was the seventh straight quality start for Toronto's starting pitchers.
George Springer: Like Jansen, Springer has struggled out of the gate as well. He's had a fair share of bad luck with some of his outs, but he had a nice rebound night tonight.
Springer was 3-for-4 with an RBI single on the night. That line consisted of an infield hit and a weak dribbler up the middle, but it doesn't matter when someone's trying to break out of a slump. Springer also made a nice over-the-shoulder catch in the 7th inning to retire Andrew Vaughn.
Nate Pearson: For the first time in 2023 and the first time since the 2021 season, Blue Jays fans got to see Nate Pearson pitch at the major league level. Despite drilling Elvis Andrus with a 98 mph fastball to start his outing, Pearson retired the next three batters he faced. This included a beautiful 81 mph curveball that froze Andrew Benintendi to sit him down looking. It was a typical Nate Pearson outing as the five hardest thrown pitches via Baseball Savant for this game were all Pearson's.
The Blue Jays have had a couple of opportunities so far this season to sweep a series, and they'll look to get their first one tomorrow afternoon with the thriving Yusei Kikuchi on the mound. Kikuchi will be opposed by Michael Kopech, who has given up at least five earned runs in two of his first four starts.
With tonight's loss, the White Sox fall to 7-17 overall and fourth in the AL Central. The sign of the times for the ChiSox was personified in their play tonight, as outfielders Luis Robert and Eloy Jimenez nearly ran into each other on multiple routine fly ball outs. TV cameras even caught Jimenez showing Robert on an iPad both plays and trying to reason with him. Not a lot of fun going on in the South Side!
---