Vladdy Jr. and Marcus Semien nominated for AL MVP, Robbie Ray nominated for Cy Young, and Alek Manoah not a finalist for Rookie of the Year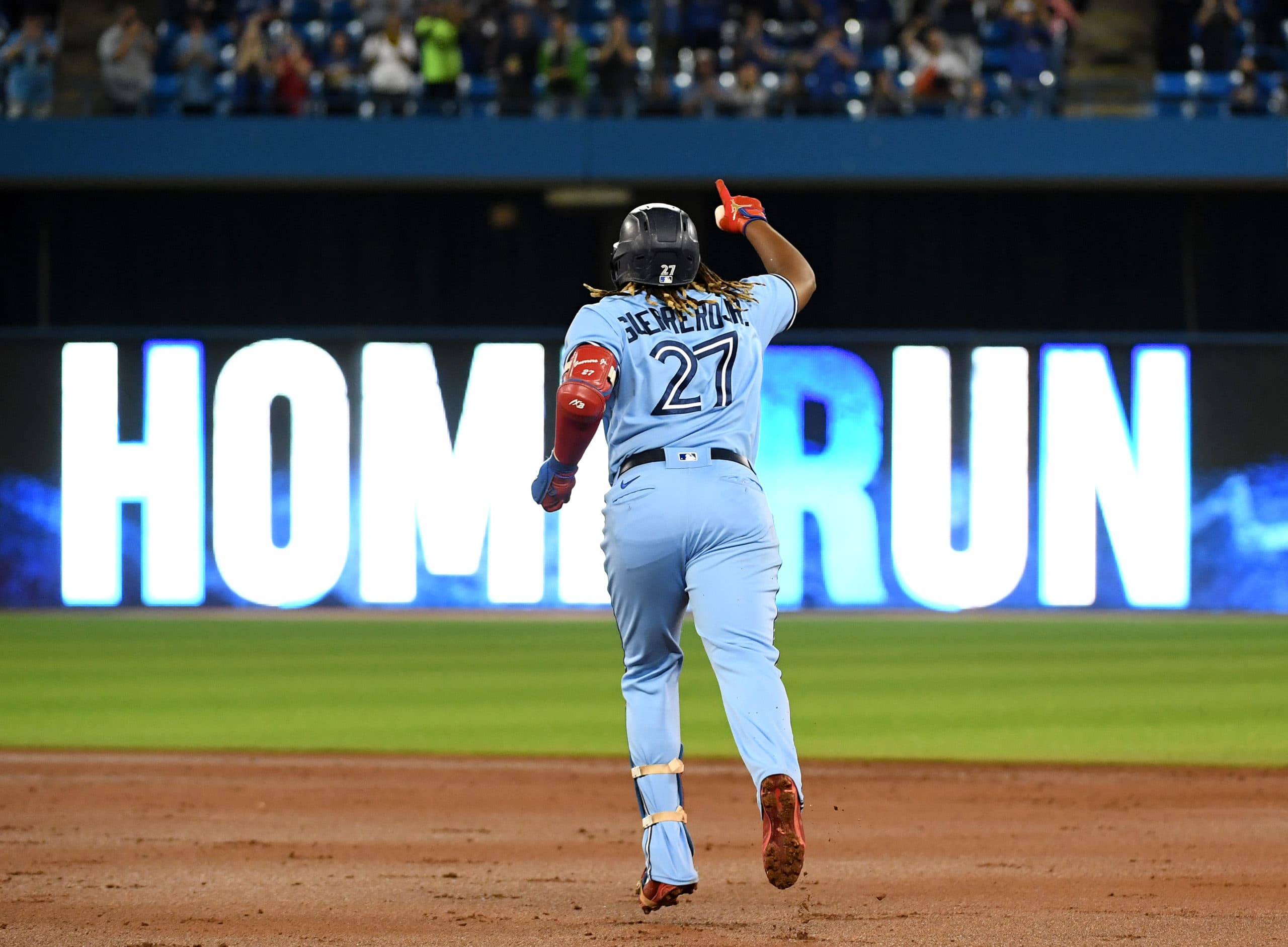 Photo credit:Dan Hamilton-USA TODAY Sports
It's awards season! Here are the Blue Jays who are in the mix…
Robbie Ray:
As I was writing a controversial article, news broke about the player of said article: Robbie Ray is a Cy Young finalist (and likely winner).
In 2020, Ray was not very good. He had a 6.52 ERA and a 6.50 FIP in 51.2 innings between Arizona and Toronto, according to Fangraphs. While his 11.85 K/9 was actually better than his 2021 stat, his BB/9 was an astronomical 7.84, which included a BB/9 of 9 in Arizona.
The Jays were fighting for a postseason berth and took a chance on Robbie Ray, trading Travis Bergen for the 28-year-old pitcher. Although his first 20.2 innings in Toronto (or Buffalo) weren't even good, he did make improvements.
However, not even I saw his Cy Young season coming.
A year after leading the majors in BB/9, Ray led the American League in ERA (2.48), innings pitched (193.1), ERA+ (154) and WHIP (1.045). Furthermore, he led the entire major leagues in strikeouts with 248. In fact, his 11.2 K/9 is the highest… Like ever.
Robbie Ray pitched like an absolute ace this season and he'll be paid handsomely a year after winning the Cy Young.
Marcus Semien:
Marcus Semien's historical season continues (https://bluejaysnation.com/2021/10/09/lets-take-a-moment-to-appreciate-marcus-semiens-season-which-was-one-of-the-best-in-blue-jays-history/). 
While there is no possibility of him winning the MVP, he was in my opinion the most important player on the roster for the 2021 season. The 31-year-old already won a gold glove
, but is not getting the recognition he deserves for one of the best seasons by a middle infielder. The shortstop played second base and posted a new record in home runs for that position with 45. He also hit some pretty clutch home runs, such as the one that kick-started the September run that saw them miss the playoffs by a mere game.
Semien may not re-sign, but the 2021 season sure was fun.
Vladimir Guerrero Jr:
Much like Semien, Vlad will more than likely not win the AL MVP. In any other season, it would be a foregone conclusion that the 22-year-old would be the winner. Yet, 2021 featured a healthy Shohei Ohtani.
Despite that, Vlad posted video-game numbers, leading the league in home runs and was in the running for a triple crown that just slipped out of his fingertips.
He won't win it this season, but I'd bet my life savings on him winning one sooner rather than later.
Alek Manoah:
Future AL Cy Young winner Alek Manoah was not nominated for the American League Rookie of the Year. In May,  the 23-year-old earned a well-deserved promotion to the big league after only pitching 35 innings in the minors.
Despite the lack of perceived experience, the big man finished the season with an ERA of 3.22 and FIP of 3.80. With a nasty slider and intimidating fastball (that may hit you, intentionally or not), Manoah had a K/9 of 10.24 and BB/9 of 3.22, meaning that despite only 35 innings in the minors, he was more than ready for the bigs.
Manoah pitched 111.2 innings of pure dominance and despite not being nominated for the Rookie of the Year, it's only a matter of time before he is nominated for an even greater award.
As always, follow me on Twitter @Brennan_L_D. I wrote an article about Spencer Horwitz that should be posted the morning of November 9th.