Vladimir Guerrero Jr. hits his first home run at Rogers Centre this year, but the Toronto Blue Jays fall to the lowly Oakland Athletics's 5-4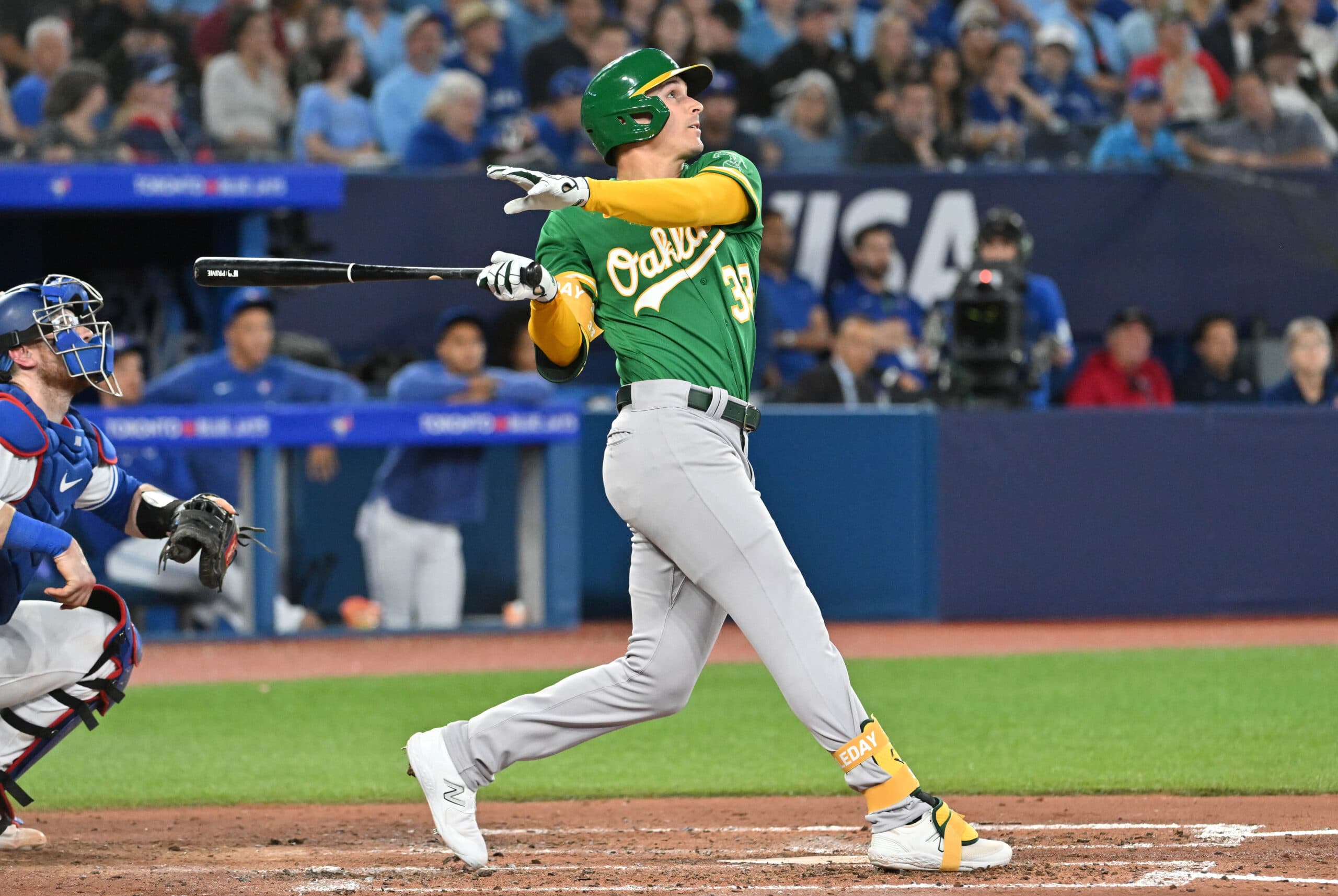 Photo credit:Dan Hamilton-USA TODAY Sports
A loss to literally anyone else feels somewhat fathomable, but a loss against the 19-58 Oakland A's? Yikes.
Jordan Romano allowed a solo home run to Shea Langeliers in the 9th inning to break a 4-4 tie, and the Blue Jays couldn't capitalize on Vladimir Guerrero Jr.'s first home dinger of the season with a 5-4 loss to Oakland on Friday night. Romano was the only reliever out of four to allow a run, and the Jays could only get two hits between the 4th and the 9th innings.
The A's are no stranger to one-run games; they rank 3rd in the MLB in games decided by one run. Conversely to an extent, they are second in the league in blown saves, but Toronto couldn't take advantage of a leadoff double from Guerrero Jr.. Guerrero was 2-for-4 on the night, so hopefully the homer will turn him in the right direction going forward.
Things worth mentioning
Chris Bassitt has some very distinct splits, and he played into a couple of them tonight. Coming into tonight, his first-inning numbers on the season had been rather unpleasant, and the same could be said about his performance against left-handed batters. The A's jumped on Bassitt in the opening frame, tagging him for three runs on a JJ Bleday home run and an RBI single from Shea Langeliers. Furthermore, Bleday was one of seven lefties that Oakland had in their starting lineup.
Bassitt reportedly handed over pitch-calling duties to Danny Jansen after the first inning, and it may have been the explanation for him cruising through the 2nd, 3rd, and 4th innings. After throwing 28 pitches in the first inning, Bassitt only needed 34 to get through the next three. He allowed another run in the 5th inning on a sac fly from Bleday, and his night was complete once that inning was over. His final line: 5 IP, 5 H, 4 ER, 2 BB's, and 4 K's.
Oakland starter James Kaprielian benefitted from an expanded strike zone for most of his night, but Toronto was able to push four runs across against him. Vladdy's three-run homer was coupled with an RBI double from Kevin Kiermaier, a ball that would've been a single for the majority of MLB players.
What's Next: Jose Berrios will look to have a rebound outing for himself and his team tomorrow afternoon. He will be opposed by Hogan Harris.
---