Vladimir Guerrero Jr. said he wants to be a Blue Jay for life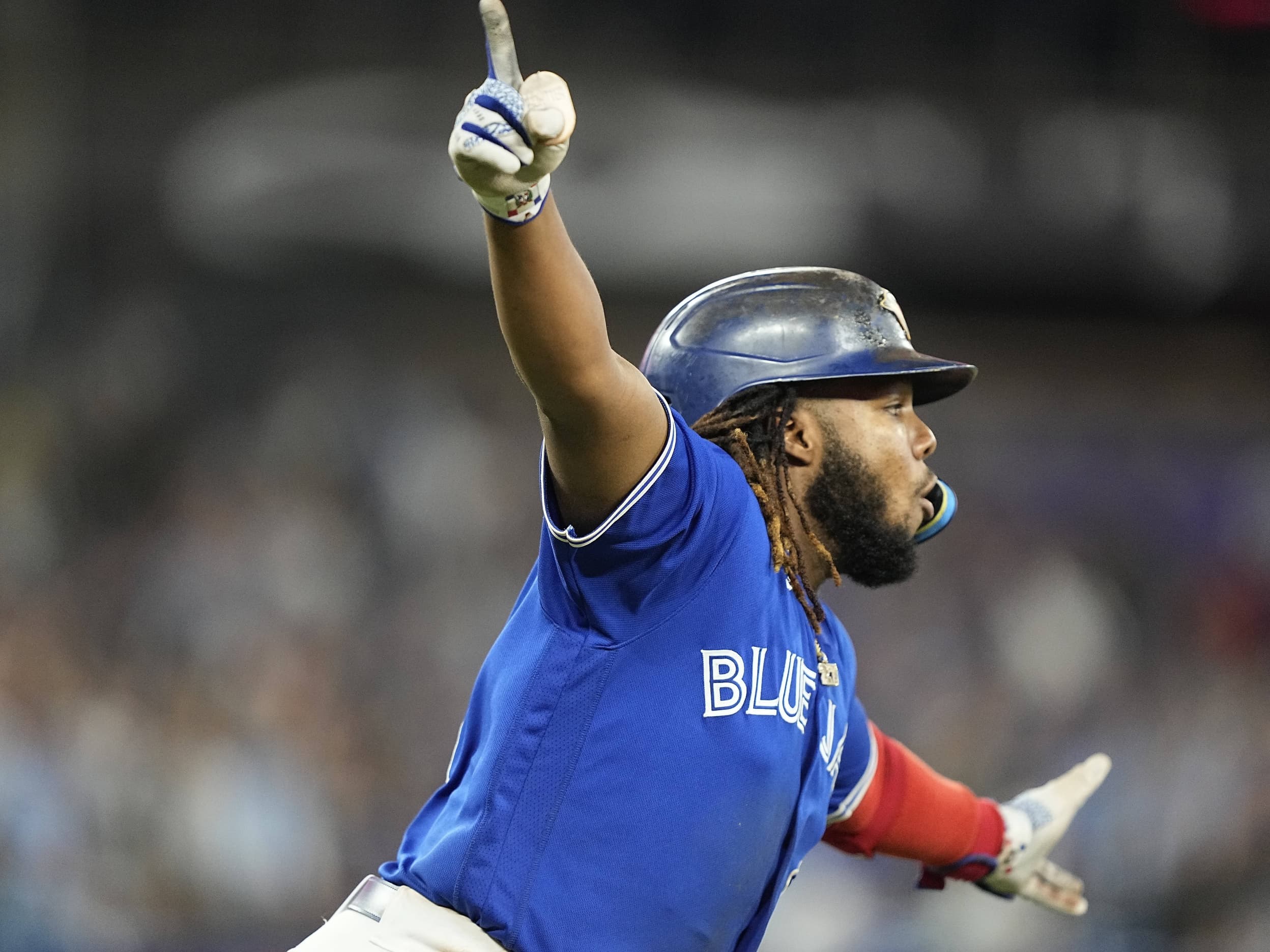 Photo credit:© John E. Sokolowski-USA TODAY Sports
The Blue Jays should sign Vladimir Guerrero Jr.
In a sit-down interview with Sportsnet's Hazel Mae prior to the start of the game on Friday, the all-star first baseman was asked why do you think "why do you think [a long-term contract] hasn't happened yet."
Guerrero Jr.'s answer in short was "I want to be a Blue Jay for life."
The 24-year-old is already off to a fantastic start to his 2023 season. In 34 plate appearances, he has two homers and is slashing .407/.500/.667 for an fWAR of 0.6. Moreover, he has only struck out once (2.9%) and has the most hard hit balls in the entire league. Guerrero's hot start is reminiscent to his 2021 season. Speaking of which…
His best year was in 2021, where he slashed .311/.401/.601 with 48 homers in 698 plate appearances, and he accumulated a 6.3 fWAR and was second in American League MVP voting.
For his career, he has slashed .286/.360/.507 with 106 homers in 2195 plate appearances. He has also accumulated an fWAR of 9.7 in his four and a bit seasons.
Guerrero Jr. is making $14,500,000 in 2023, and has two seasons remaining of arbitration before becoming a free agent after the 2025 season. The longer the Blue Jays wait, the more expensive the contract will be.
Either way, please give this man the contract he wants, because he deserves it.
As always, you can follow me on Twitter and Instagram @Brennan_L_D..
---