Vladimir Guerrero Jr. will participate in the Home Run Derby for the first time since 2019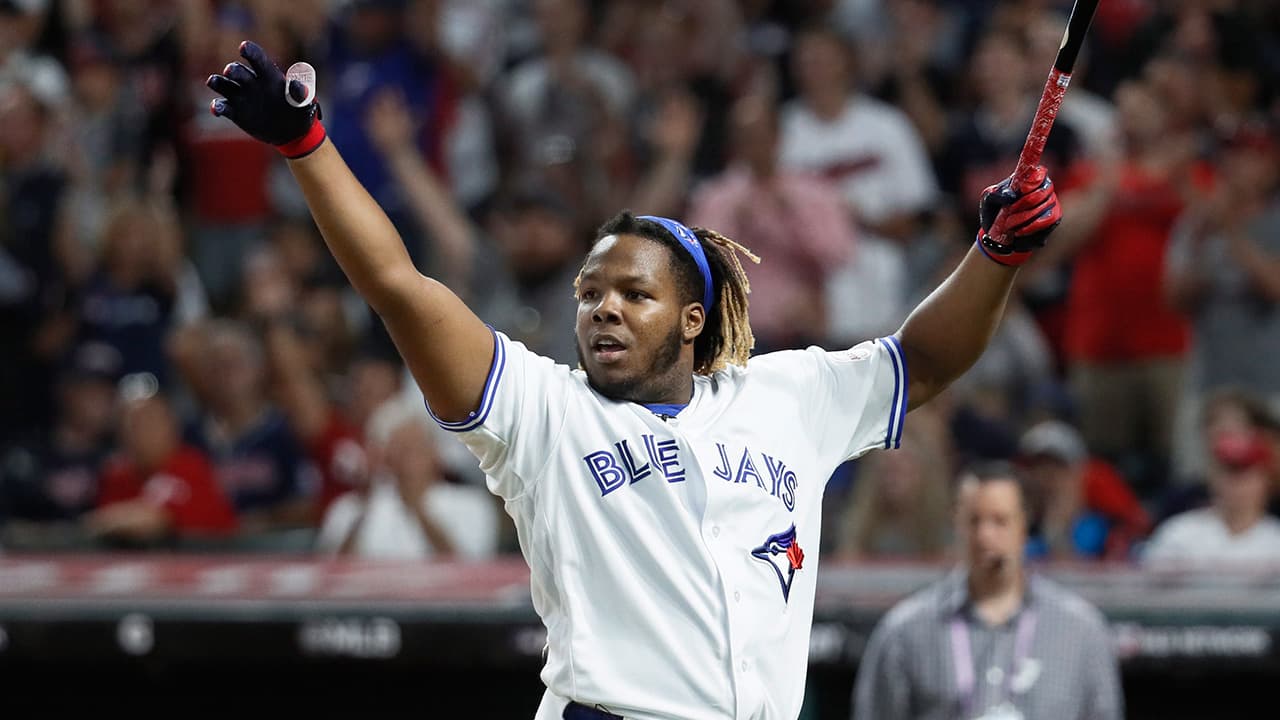 Photo credit:John Minchillo / AP
If you had to ask fans what the best Home Run derby in modern history is, I'd be willing to wager that most would say the 2019 derby.
Why? Well, then rookie Vladimir Guerrero Jr. hit a record 91 home runs, falling just short in the finals to fellow first base slugger, Pete Alonso. That derby had a total of 312 home runs, the most ever, along with breaking a ton of other records.
So why is this important? Well, Vladimir Guerrero Jr. is making his return to the Home Run Derby in 2023, as announced by the Blue Jays.
The 24-year-old first baseman has had a weird season. He's slashing .280/.349/.447 with 11 homers in 341 plate appearances, along with an 8.2 BB% and a 15.8 K% for a 122 wRC+. Sadly, this has been his worst season since 2020, as he's gone from a 166 wRC+ in 2021, to a 132 wRC+ in 2022, to his mark of 122 this season.
Another weird statistic with Guerrero Jr. this season has been his home and away splits. On the road, he has been a beast, slashing .299/.369/.509 with nine homers in 187 plate appearances for a 145 wRC+. At home though, it's been rough.
At the new Rogers Centre, Guerrero Jr. is slashing .255/.325/.372 with only two homers, both of which came in late June. He's had 154 home plate appearances, and has a 95 wRC+.
Thankfully, the home run derby will be in Seattle at T-Mobile park on Monday, July 10th. Let's hope our king takes home the crown, as he should have in 2019.
---
As always, you can follow me on Twitter and Instagram @Brennan_L_D.
---