Which team is better? Digging into the history and head-to-head between the Blue Jays and Mariners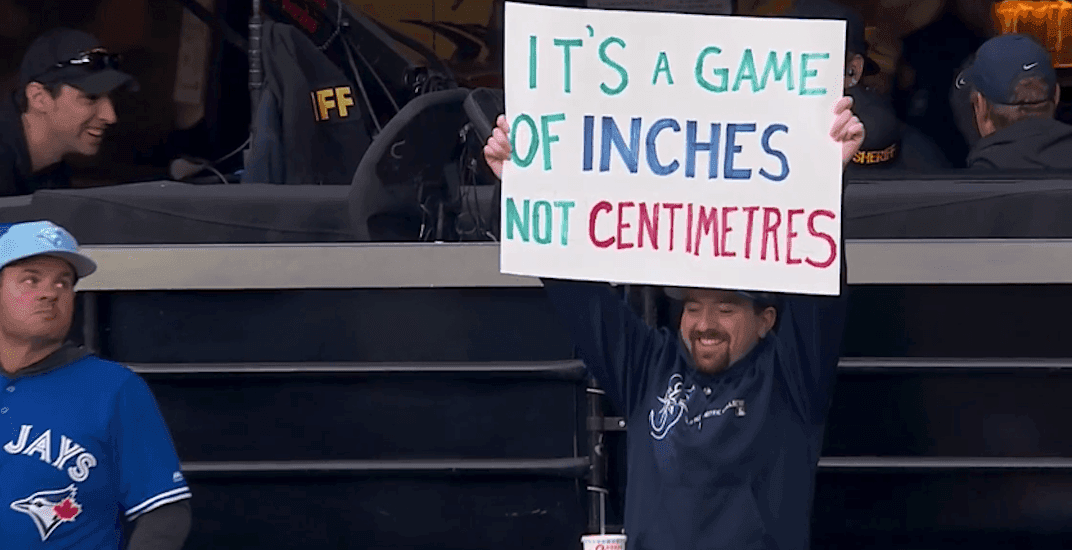 It's the clash that baseball fans have been waiting for since the late-70s.
The Toronto Blue Jays and Seattle Mariners, cousins from Major League Baseball's expansion in 1977, are meeting in the playoffs for the first time.
This is just the fifth time that the Mariners have been in the playoffs. They made it for the first time in 1995, shortly after the Blue Jays had finished winning back-to-back World Series Championships. It's also their first playoff appearance since 2001, ending a 21-year drought that came just one year short of matching the 22-year drought the Blue Jays had between their World Series in 1993 and their next playoff appearance in 2015.
Though the Blue Jays and Mariners haven't played many meaningful games against each other and Toronto and Seattle are separated by a five-and-a-half-hour flight, these are two teams that are intertwined in a significant way.
Seattle represents the closest hub for Blue Jays fans who live in Western Canada to watch their team play in person. As a result, the Canadian takeover of Seattle has become an annual tradition…
"Don't worry, Seattle, the annual infestation is over.

We have endured the three days of our northern neighbors who come to our baseball park with their "Ehs?" and their Jays and turn into the rude house guests that make you roll your eyes and look at your watch.

And you thought Oregon Duck fans were bad? Turns out they're nothing compared to the group of over-eager Canadians who are showing up in increasing numbers each year at Safeco Field when Toronto is in town.

Not that I blame them entirely. We're talking about a country where most of the population chooses to live within shouting distance of the border and where curling is considered a sport instead of the drinking activity that it so obviously is."
The banter is largely in good fun, of course, but there's definitely been some animosity brewing towards the Blue Jays and their fans from Seattle for a few years now, and this year's wild-card series will be the tipping point in igniting a legitimate rivalry.
So, the stage is set for undoubtedly the most interesting series of MLB's inaugural wild-card weekend. What can we expect from this series? Who has the better team? 
Seattle won the head-to-head…
When the Mariners first rolled into Toronto to play the Blue Jays in mid-May, they didn't look like a team that was going to be in the playoffs five months later.
Seattle's lineup was carved up by Yusei Kikuchi in the first game of the series, as the former Mariner tossed six scoreless innings while allowing just one hit. The following day, Jose Berrios tossed a gem and the Blue Jays won by a score of 3-0. The Mariners avoided a sweep as Kevin Gausman was BABIP'd to death but they left the series with an ugly 17-21 record.
A couple of months later, it was the Blue Jays who rolled into Seattle looking nothing like a playoff team. The Anthony Banda and Casey Lawrence experiment on the first night was a mess, Sergio Romo imploded in extra innings in the second game, Alek Manoah was edged out by Robbie Ray in the Saturday game, and the Blue Jays blew the finale and ultimately got swept after Vladdy Jr.'s glove imploded.
That loss in the Sunday game was the Blue Jays' ninth in ten games and it put them at 45-42 for the season. It also ultimately cost Charlie Montoyo his job, as John Schneider took over as manager shortly after. On the other side, the sweep represented four of the wins in what eventually wound up being a season-changing 12-game winning streak for the Mariners.
Now, how much does any of this actually matter? Should we really care that the Blue Jays lost games that featured Casey Lawrence, Anthony Banda, and Sergio Romo? Both teams made upgrades at the trade deadline since they last faced each other, so let's get into how the Blue Jays and Mariners stack up in October…
Nick Turchiaro-USA TODAY Sports
The Blue Jays have better hitters…
The Blue Jays quietly had an elite offence this season, as they finished with the fourth most runs per game at 4.78 and with the second highest weighted runs created plus behind only the Los Angeles Dodgers, according to FanGraphs.
All six of Toronto's qualified hitters, George Springer, Vladimir Guerrero, Teoscar Hernandez, Bo Bichette, Alejandro Kirk, and Matt Chapman, were well above league average in terms of wRC+, while two others, Danny Jansen and Whit Merrifield, finished at 140 and 119 respectively but didn't have enough at-bats to qualify.
As a team, the Mariners finished 18th in baseball with 4.26 runs per game and they were eighth in wRC+. Julio Rodriguez, Eugenio Suarez, and Ty France were Seattle's only three qualified hitters in that well-above-league-average range in terms of wRC+, with Jesse Winker and J.P. Crawford coming close at 109 and 104.
Over at MLB.com, Mike Petriello
did a position-by-position look at the two teams and favoured Seattle in two places offensively, centre field and third base. Even that feels generous. Chapman and Suarez was a wash this year, and while Rodriguez had a better season than Springer, the latter is an all-time playoff performer while the former has never played on such a stage.
The Mariners have better pitching…
While Toronto undoubtedly has the stronger offence, they'll be in tough against Seattle's excellent pitching. The Mariners finished eighth in baseball in terms of earned run average at 3.59 thanks to a very deep starting rotation and a strong bullpen.
Seattle's worst starter was Marco Gonzales, who posted a 4.13 ERA over 32 starts, which goes to show how good their rotation has been. The rest of the group consisted of Robbie Ray, Logan Gilbert, Chris Flexen, and George Kirby, who had ERAs of 3.71, 3.20, 3.73, and 3.39 respectively. Seattle also added Luis Castillo at the trade deadline, who put up a 3.17 ERA over 11 starts for them.
Now, of course, you don't need six starters in a three-game series, and the Blue Jays are loaded very nicely with Alek Manoah, Kevin Gausman, and Ross Stripling, but the Mariners will get to use Kirby and Flexen as relievers, adding to an already very good bullpen.
Seattle's bullpen had the lowest on-base percentage allowed in the American League and they finished sixth and seventh in baseball in terms of strikeout rate and walk rate. Erik Swanson, Diego Castillo, Andres Munoz, Penn Murfee, and the aforementioned Kirby and Flexen give Seattle a lot of quality on the path to Paul Sewald in the ninth inning.
That being said, the Blue Jays have the best pitcher in this series in Alek Manoah. Having him go in a best-of-three series is a huge advantage.
John E. Sokolowski-USA TODAY Sports
Toronto has the advantage of The Dome…
Perhaps the most important advantage going in favour of the Blue Jays in this series will be the crowd at The Dome. It'll be the first time that Toronto has hosted playoff baseball since the 2015 and 2016 runs in which Blue Jays fans absolutely blew the lid off of the stadium with an incredible atmosphere in support of their team.
A lot of players will be playing in their first-ever playoff games on both sides in this series (I'm not counting those games at The Trop in 2020 as real playoff games, FYI).
For guys like Vladdy, Bo, and Manoah, the noise at The Dome will give them a significant boost, while Julio Rodriguez, Logan Gilbert, and the rest of the Mariners will have their playoff jitters compounded by possibly the loudest environment they've ever played in.
Buckle up! This will be a fun ride.
---