Whit Merrifield is a free agent after he and the Blue Jays decline mutual option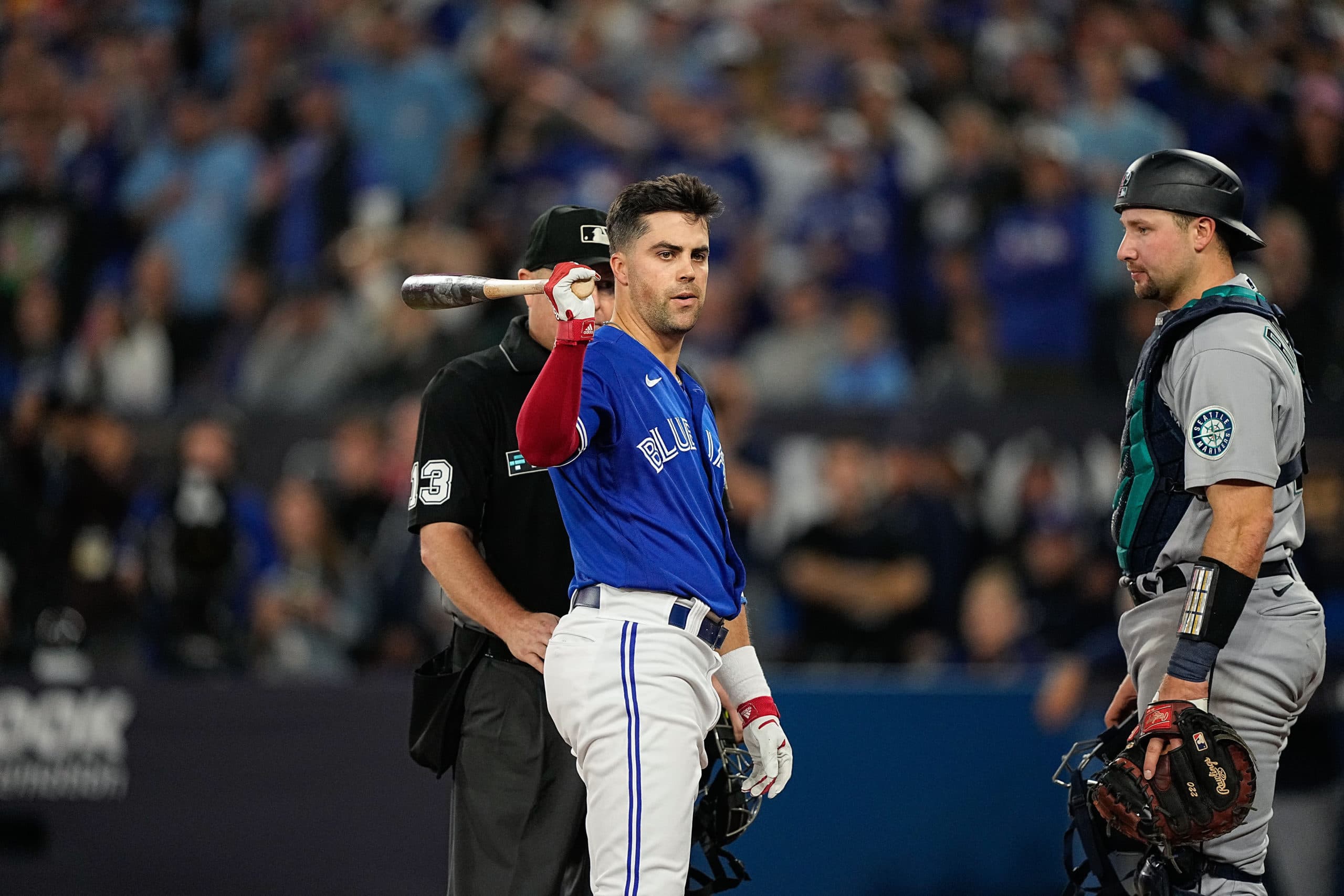 Photo credit:John E. Sokolowski-USA TODAY Sports
Whit Merrifield is no longer a Blue Jay. 
On Thursday night, the Blue Jays announced that both the team and Merrifield declined the $18,000,000 mutual option in his contract for the 2024 season, meaning he will become a free agent. The Blue Jays will be on the hook for a $500k buyout. 
Merrifield was traded to the Blue Jays at the 2022 trade deadline, where the Jays moved Samad Taylor and Max Castillo for the former All-Star. His debut with the Blue Jays was solid, as he slashed .274/.319/.394 with 16 homers in 722 plate appearances for a 98 wRC+. 
The 34-year-old utility player had a strong start to the 2023 season and was named to the All-Star team but he cratered in the second half. 
Up until July 29th, Merrifield was one of Toronto's best hitters, slashing .306/.355/.429 with eight homers in 386 plate appearances. He also had a 6.7 BB% and a 17.4 K%. But from July 30th to the end of the season, Merrifield slashed .211/.248/.299 with three homers in 206 plate appearances for a 46 wRC+.
Despite that pretty poor last two months of the season, Merrifield was nominated for the utility player Silver Slugger, the only Blue Jay who wound up being voted in as a finalist. 
Although the mutual option was declined, it doesn't mean that Merrifield's tenure as a Jay is guaranteed to be over, because they are still eligible to sign the 34-year-old. Will they? That's to be seen, as the team has Davis Schneider waiting in the wings, and there may be more enticing options available in free agency or via trade.
If the 2023 season was the last one for Whit Merrifield in Toronto, it was a pleasure watching him in the year and a bit he played with the team. That was a solid trade by Ross Atkins. 
---
As always, you can follow me on Twitter, Instagram, and Threads @Brennan_L_D.
---