Why is Charlie Montoyo Managing the Blue Jays Right Now?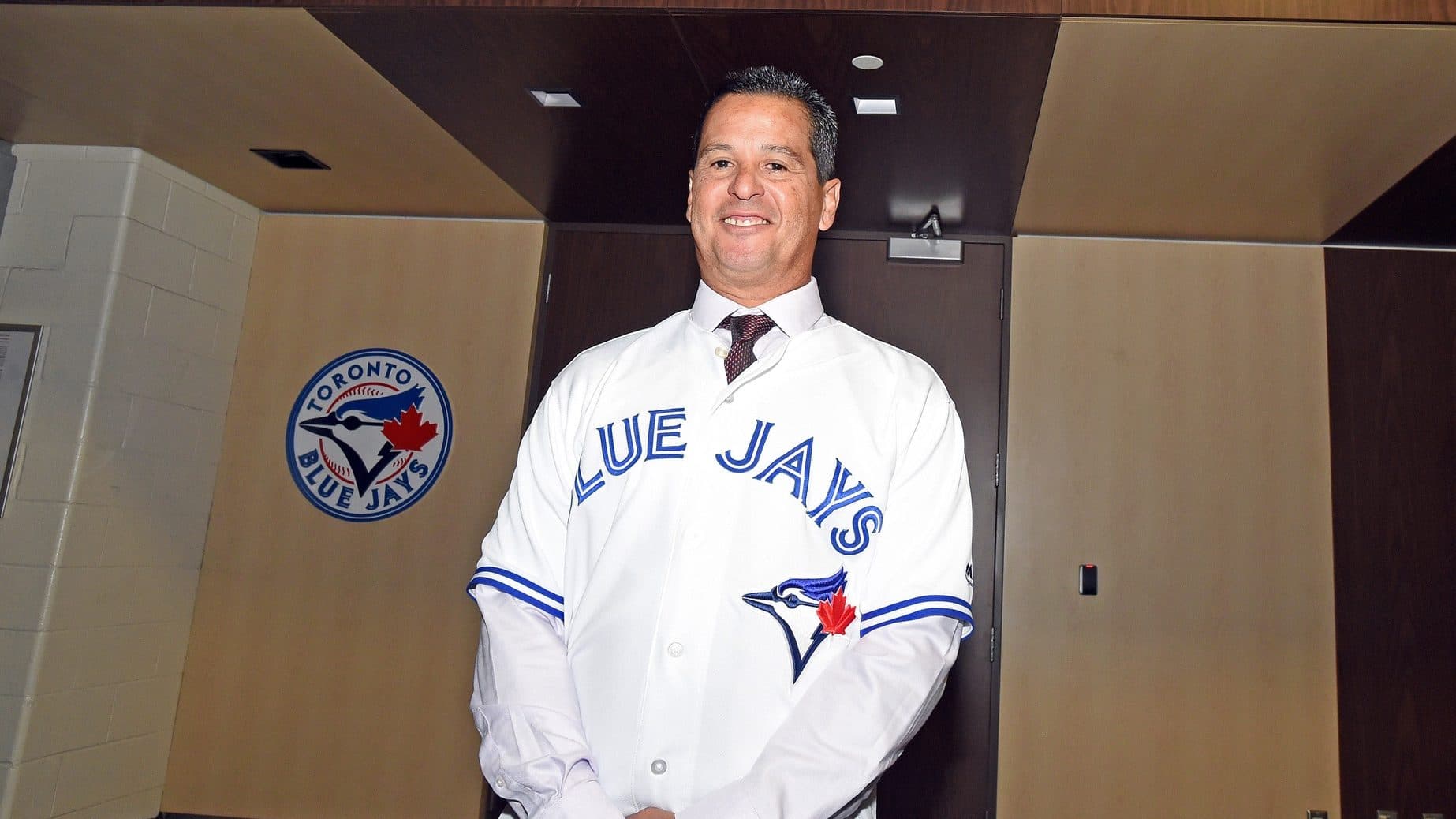 Photo credit:Dan Hamilton-USA TODAY Sports
In a season filled with losses, the Blue Jays really don't need any help racking them up. Yet curiously, their manager, Charlie Montoyo, has helped them earn what seems to be a few more this year. We have no objective way of measuring a manager's decisions and putting it on the same scale as wins above replacement, so all we are left with is the eye test – a test which Montoyo has repeatedly failed. From early on this season until as recently as this week, Montoyo has repeatedly been at the helm of some lacklustre decision making.
The latest blemish on Montoyo's record came against the Tampa Bay Rays, when he got the not-feeling-100% Ken Giles up twice to warm, but never put him into the game on Tuesday night. Even if he was saving his closer for the save opportunity that never came because it was an away game, the situation was still less than ideal. The Blue Jays wound up losing the game, but probably more important than the result was that Giles had to ramp up twice without even pitching. Despite pitchers warming up at less than max effort,
studies
have
been done
to show that when a pitcher says they are only throwing, for an example, 50% effort, they are really closer to 85%. I don't know how many pitches Giles threw while warming up, but it had to be a solid amount that at such a high effort, effectively meant he 
did
pitch in the game. Then, despite not being allowed to pitch in back-to-back games at the moment because of the injury, he pitched in Wednesday's day game, roughly 16 hours or so after the Tuesday debacle.
It's possible that on Wednesday, Montoyo had the go-ahead from the Blue Jays training/high-performance staff that Giles was good to go. However, that does not negate the fact that Tuesday was mismanaged, which could have led to Wednesday also being mismanaged has Giles needed to be held out.
It's a concerning pattern for Montoyo. We aren't far removed from him pinch-running for Vlad Jr. every time he got on base late in the ballgame with Alen Hanson, despite the speed difference being negligible and the opportunity cost of losing Vlad's bat in the late stages of the game being devastating. Nor are we far removed from the Blue Jays seemingly bunting and sacrifice-bunting numerous times despite the math being simple and straightforward, that the good times to bunt are few and far between. We have also seen Vlad Jr. bat fifth a bunch of times this season, despite him obviously being the most talented hitter in the lineup and the player you want getting the most possible at-bats from on the team.
Here we are in August, and despite those initial two concerns wavering as time has crept along, his management of Giles is still a problem. It was only a couple of months ago when Giles came back from injury and was quickly pitched in three straight games for some reason, only to develop injury concerns once again. It just seems like Montoyo isn't the best at these tactical decisions.
But maybe the Blue Jays don't care? As mentioned earlier, in the public sphere, we don't have statistics to rate managers with, and even privately, I doubt the Blue Jays have anything much better than we do. However, it is entirely possible that the Blue Jays have decided that what Montoyo brings to the team off-the-field is worth whatever he brings on the field. Would it be such a surprise if the team run by the guy with the
self-help whiteboard
 in his office values the intangibles more than a few poor tactical decisions here and there? Probably not.
If we go back to when Montoyo was
first hired
, the quotes from Ross Atkins are all about intangibles. His character. How his teams in Durham played the game the right way. How he is a good human being. And Montoyo made it clear that although he came from Tampa Bay, he wasn't all-in on analytics and ideas that would make this club different. We have seen some openers and some wonky shifting, but nothing so out of the ordinary that it really makes you think Montoyo is some analytical genius.
Atkins went on the
radio this week
 and talked about how the Blue Jays clubhouse is cohesive and confident in their ability. I don't know how much of that is because of Montoyo, but I'm sure he has some part to play in it, and I'm sure Atkins values that on this team. But maybe when the club is ready to compete, be it next season (it better be next season) or 2021, he'll begin to value the on-field stuff more, and a change will need to be made, like the
Astros and Bo Porter
.
For a young team, there is an argument, and a pretty good one actually, that it is more important for the manager to be able to nurture a good environment to coax the most out of his players rather than be the guy to always make the best decisions on the field. I don't know if I agree with it, but I can see the logic there. I just hope that when push comes to shove, Montoyo either learns from his mistakes and improves his on-field management, or the Blue Jays decide to go a different route. Over the course of a full season, I doubt a manger has much of an impact, maybe being only worth a few wins at most. But when it comes to being in a playoff race, those wins matter, a lot more than they matter now.