With the 121st overall pick, the Blue Jays have selected Landen Maroudis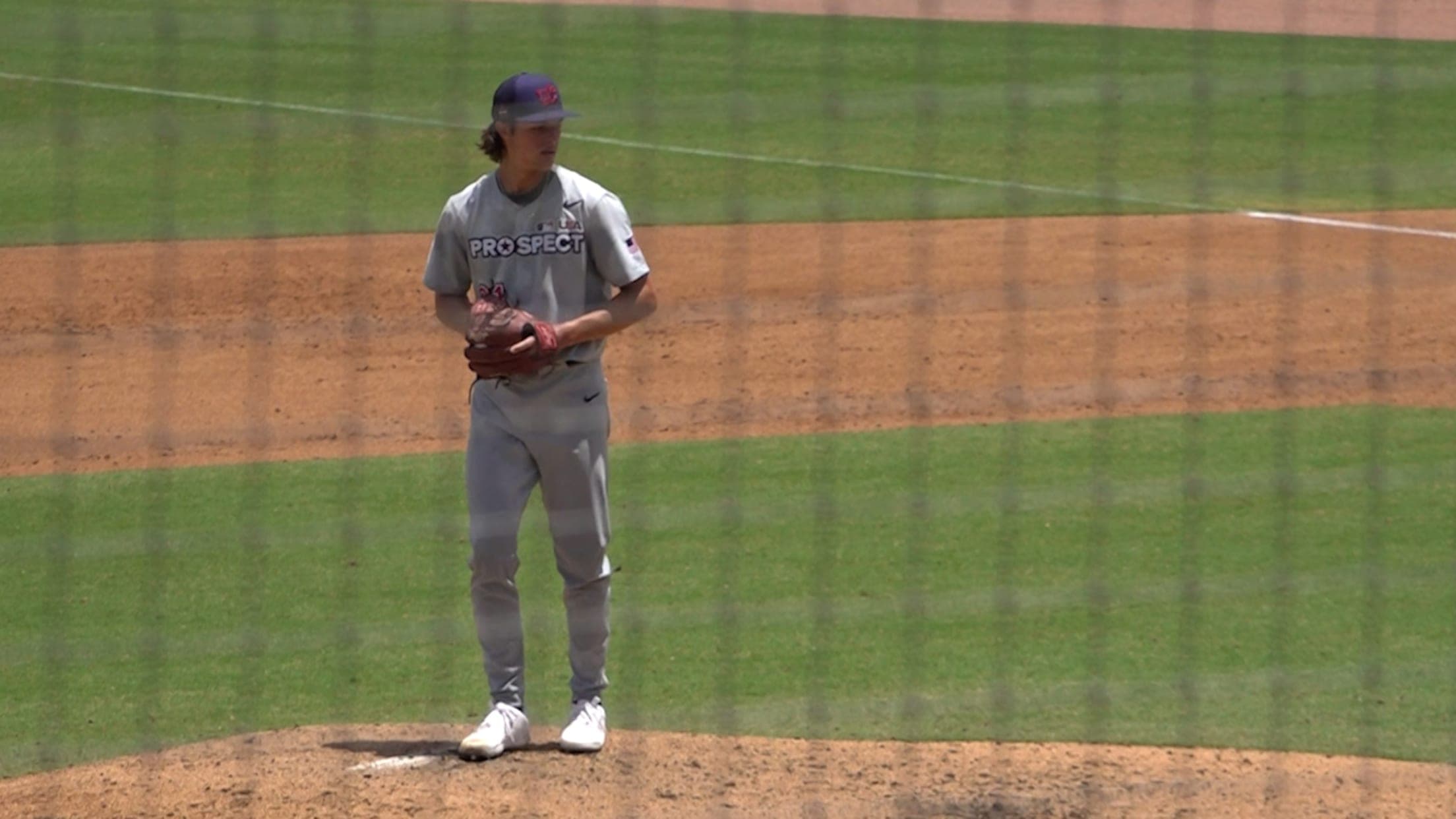 Photo credit:MLB.com
With the 121st overall pick, the Blue Jays have picked Landen Maroudis!
The 18-year-old right-handed pitcher was selected from Calvary Christian High School in Florida and is committed to North Carolina State.
He was a two-way prospect in high school as he also played shortstop. However, he was announced as a pitcher, which will likely be his professional position. The fastball touched 96 mph, but sits in the low-90s. The velocity dropped as the season went on, but this was to be expected with him also playing shortstop.
Maroudis' changeup is his best secondary pitch with 10 mph of separation from the fastball and has some fade and sink. He also throws a slider which can be considered a slurve that sits in the low 80s. All three pitches have the chance at being plus, and the 18-year-old is also incredibly athletic.
Maroudis ranks as MLB Pipeline's 72nd best draft prospect, and Baseball America's 82nd best draft prospect. Below are his grades.
| | | |
| --- | --- | --- |
| Tool | Baseball America grades: | MLB Pipeline grades: |
| Fastball | 55 | 55 |
| Slider | 50 | 50 |
| Changeup | 60 | 55 |
| Control | 50 | 50 |
| Overall | 50 | 50 |
There are a few things worth noting about this pick. The slot value is $547,100, so it's likely that the Jays will have to over-slot Maroudis to get him to sign. Ironically, the Blue Jays selected Irv Carter as their fourth round pick in 2021, he was also drafted out of Calvary Christian High School.
The next Blue Jays pick will be the 157th overall.
The Blue Jays previous picks:
---
As always, you can follow me on Twitter and Instagram @Brennan_L_D.
---