With the 23rd overall pick, the Blue Jays could select…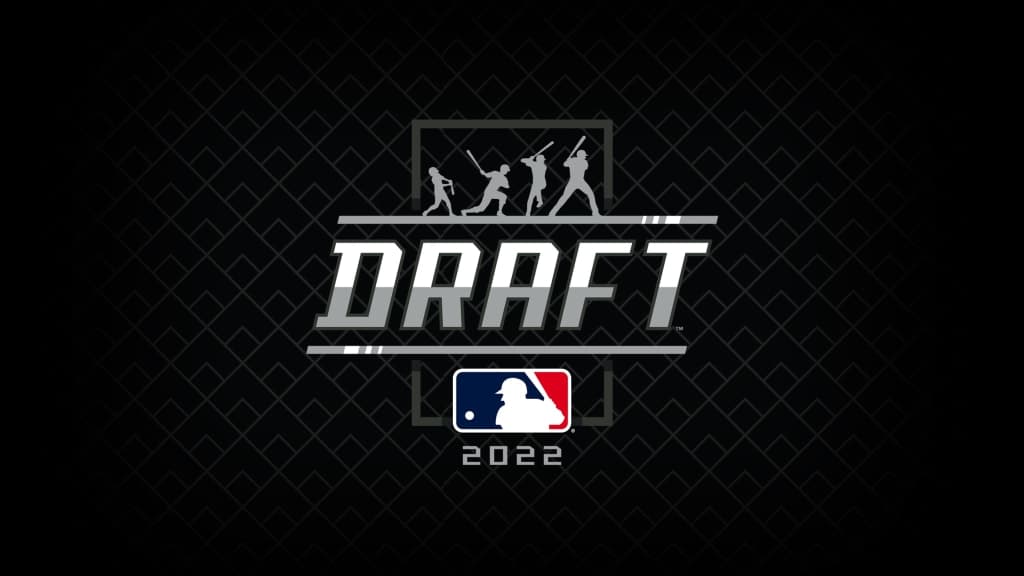 Photo credit:https://www.mlb.com/news/2022-mlb-draft-order
As I write this, it's April 28th. The MLB draft is two and a half months away, do I care? Not in the slightest.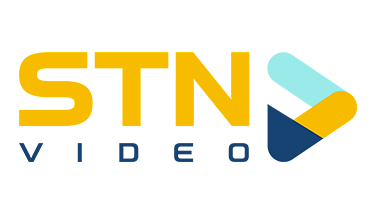 It's that time of year where all the big prospect sites start their mock drafts. This season, I'll be doing a series of articles which focus on one of the Jays first six picks (#23, #60, #77, #78, #98, #128). 
Now you may say, "oh, a player chosen with the 103rd pick won't impact the Jays". To that, I'll point to Ricky Tiedemann, the Jays' 6th overall prospect according to MLB Pipeline, who was chosen with the 91st pick.
In this series of articles, I will list eight draft eligible prospects in which I think the Jays have a chance to pick up. There'll be long shots (like the last pitcher on this list), as well as prospects ranked around where the Jays pick.
I'll be going over their grades according to MLB Pipeline, as well as their college or high school stats. I'll also be looking at the most recent  Baseball America, MLB Pipeline, and Prospect Lives mock drafts. They'll be the first three prospects on this list.
We'll start with Baseball America's mock draft, which has the Jays drafting…
Dylan Beavers:
Beavers is a junior at the University of California and while I don't think it's a great idea to draft for need, 20-year-old outfielder Dylan Beavers is exactly what the Blue Jays need in their organization. 
The centre fielder is a left handed bat who has power potential, as noted by his 14 home runs in his 197 plate appearances this season. In fact, in just 482 plate appearances, he has 33 home runs. It is to be foreseen whether or not the transition to wooden bats will diminish his power.
Obviously that is just one tool, so how does his hit tool look? Well in those 482 plate appearances, he's slashed .299/.411/.630. In 2022, he's slashing .301/.437/.680, with 37 walks to 36 strikeouts.
Hit: 45
Power: 55
Run: 55
Arm: 55
Field: 50
Overall: 50
His MLB Pipeline bio compares him to former NL MVP, Christan Yelich. It's also important to note that MLB Pipeline ranks him as the 20th best available prospect, whereas Baseball America ranks him as the 31st.
Malcolm Moore:
If Dylan Beavers is what the Jays need positionally, catcher Malcolm Moore is the complete opposite. As it stands, the Jays already have Alejandro Kirk and Danny Jansen on the 26 man roster. They also have MLB Pipeline's 7th best prospect in Gabriel Moreno in Triple A. Add on newcomers Victor Mesia and Luis Meza, and there is some blockage at the catcher position.
Despite this, in MLB Pipeline's recent mock draft (April 27th), they have the 18-year-old catcher Malcolm Moore going 23rd overall to the Jays. Moore has been getting quite a lot of comparisons to 2020 first rounder Tyler Soderstrom who went to the Oakland A's. 
Hit: 55
Power: 55
Run: 40
Arm: 45
Field: 45
Overall: 50
Committed to Stanford, he may slip in the draft, as he's ranked 41st by MLB Pipeline and ranks 58th according to Baseball America. It's doubtful that the Blue Jays will draft him.
Gabriel Hughes
This is the last prospect influenced by a mock draft, as Prospects Live has him going to the Blue Jays. The 20-year-old right handed pitcher is pitching for Gonzaga.
Hughes fits the typical build of a pitcher the Jays like to draft, standing in at 6'4.. He was formerly a 2-way player, but has focused solely on pitching in 2022. According to MLB Pipeline, he has great command of his pitches, with his fastball averaging between 94-97 mph. Per Prospect Live, his ceiling is a number 2 or number 3 starter in the rotation.
Fastball: 60
Slider: 55
Changeup: 50
Control: 50
Overall: 55
As for results, he has an ERA of 2.42 in 63.1 innings pitched this season. His BB/9 sits at 3.3, however he has a K/9 of 13.8, a rather impressive number. For his college career, he has a .264 ERA in 136.1 innings pitched with a 3.9 BB/9 and a K/9 of 11.7.
He ranks as the 19th best draft prospect according to MLB Pipeline and the 42nd best draft prospect according to Baseball America.
Connor Prielipp:
Now moving on to prospects I think the Jays may draft. Most of these guys will be pitchers, as I believe you can never have enough. However, it's wise to always pick the best available prospect in drafts.
Both MLB Pipeline and Baseball America rank him in the early 20s as the best prospect available. The 21-year-old left handed pitcher suffered an elbow injury and received Tommy John in May 2021, meaning that he won't get action this season with the University of Alabama.
Due to the surgery, only Prospects Live have him in their mock draft, determining that he'd go 35th overall. MLB Pipeline notes that he's only excluded because of the Tommy John surgery.
Fastball: 60
Slider: 70
Changeup: 50
Control: 55
Overall: 50
The 6'2 lefty was drafted by the Red Sox in the 2019 draft, but had commitments to the University of Alabama. Noted by MLB Pipeline, he arguably has the best slider in the draft class as it sits in the mid 80s (but touched 90 mph). His fastball sits in the low 90s, but can reach 95 mph.
The Jays have shown they aren't afraid to take pitchers that recently received Tommy John, as they drafted Gunnar Hoglund in 2021. However, a lot of Prielipp's hype comes from the fact he dominated in his freshman season at a big school. His ceiling is there though.
Kumar Rocker:
You may recognize Rocker's name, as he was the Mets first rounder last season, 10th overall..The 6'5 righty is without a school, meaning that we don't really know what he's offering. In fact, it's noted by his Baseball America bio that Rocker is an enigma due to past injury concerns (hence why the Mets didn't sign him) as well as no competitive action.
However, Rocker is a damn good pitcher, as they also note he has the best combination of tools in the draft, including a college track record. Prior to the 2021 draft, he had a 2.73 ERA in 122 innings. He also had a K/9 of 13.2 with a BB/9 of 2.9, showing great stuff.
For his entire college career, he had a 2.73 ERA with a 2.6 BB/9 and 12.2 K/9 in his 236.2 innings pitched. There's no two ways about it, the team that drafts Kumar Rocker will have a potential ace in their system. Add on the fact he's 22-years-old, and you have a pitcher that could probably start in Triple A.
Fastball: 60
Curveball: 60
Slider: 70
Changeup: 50
Control: 50
Overall: 50
His four seam fastball sits at 93 mph, but can reach 99 mph. He is rated as MLB Pipeline's 31st best draft prospect available and 35th best draft prospect available according to Baseball America.
The most recent MLB Pipeline mock draft has him going one position before the Jays, while both Baseball America and Prospects Live don't have him in their mock drafts.
Drew Gilbert:
Sandwiched on this list between pitchers is outfielder Drew Gilbert… Well, kind of.
The 21-year-old has also pitched for the University of Tennessee, albeit not since 2021. According to MLB Pipeline, some scouts considered Gilbert's "stuff" as the second-best amongst high schoolers in the upper Midwest in 2019. His fastball clocked in at 93 mph as a reliever.
However, we aren't looking at the pitching from the fiery outfielder.
In his collegiate career, he's slashing .300/.392/.496 with 15 homers, 46 walks and 67 strikeouts in 493 plate appearances. However, since he stopped pitching in 2021, he has blossomed as a hitter.
In 139 plate appearances this season, Gilbert is slashing .346/.468/1.113 with four homers and 24 walks to 21 strikeouts. Despite only being 5'9, Gilbert has a surprising amount of power, as he hit ten homers in 2021.
Hit: 55
Power: 45
Run: 55
Arm: 60
Field: 55
Overall: 50
Despite being only 5'9, the left-handed batting outfielder has enough bat speed and strength that could make him a 20 homer player, according to MLB Pipeline. Furthermore, his 55 run tool makes evaluators believe he can stick at centre field.
Baseball America ranks him as the 50th best available prospect (up from 149th) while MLB Pipeline has him as the 27th best available prospect. MLB Pipeline has him going 30th to the Giants in their mock draft, while Prospects Live has him going to the Red Sox at 24th.
If centre field doesn't work out for the 21-year-old, could it be possible he makes a Hagan Danner-like transition to the bullpen? Who knows.
Noah Schultz:
Since Ross Atkins and Mark Shapiro took over, they've had a tendency to draft large pitchers. For example, T.J Zeuch is 6'7, Adam Kloffenstien is 6'5, Alek Manoah and Nate Pearson are 6'6. If we're sticking with the trend, Noah Schultz is a definite possibility if he drops to the Blue Jays, as the 18-year-old stands at 6'9. Nice.
The left-handed pitcher has already drawn comparisons to Hall of Famer Randy Johnson, with MLB Pipeline going on to say that Schultz is more polished than Johnson was at the age of 18. Schultz doesn't throw as hard as Randy, as his fastball averages between 89-92, touching 94.
As he adds more muscle to his large frame, his velocity will increase. Furthermore, MLB Pipeline notes his "unusual athleticism" for his height, which keeps his windup intact. Below are his grades:
Fastball: 55
Slider: 60
Changeup: 50
Control: 50
Overall: 50
Like the other high school prospects on this list, his stats are hard to come by, especially since Schultz will barely pitch this season. Furthermore, he's "strongly committed" to Vandebilt, per MLB Pipeline, meaning the team that drafts him may have to pay a boatload for the 18-year-old.
According to MLB Pipeline's Top 150 draft prospects, Schultz ranks 33rd. On Baseball America's, he ranks 16th, having jumped up from 30th earlier this season. As for the mock draft, Prospects Live has him going 16th to the Guardians while Baseball America has him going 22nd to the Cardinals. MLB Pipeline does not have him going in the first round.
Dylan Lesko:
Dylan Lesko is the longshot that I had mentioned earlier in the article. He ranks as Baseball America's 6th best draft prospect and MLB Pipeline's 9th best draft prospect.
Why does he rank here, despite the Jays drafting 23rd? Well on the 27th of April, it was announced that Lesko is undergoing Tommy John surgery, meaning he won't be pitching for over a year and a half.
Last draft, the Jays took a chance on Gunnar Hoglund due to his high floor, despite the Ol' Miss pitcher recently undergoing Tommy John. Like Lesko, Hoglund was projected to go in the Top 10, but dropped to 19th. Hoglund was drafted reasonably high because of his track record at Ol' Miss.
Fastball: 60
Curveball: 55
Changeup: 70
Control: 55
Overall: 55
As his surgery is recent, mock drafts and top prospect sites haven't re-ranked him with that in mind, so I'll avoid that until now. But it's only a minor setback in what could be an ace's career. Hopefully he will be the Jays' ace.
Either way Dylan, if you're reading this, get better soon!
Will the Jays draft one of these players?:
It's always tough to tell
who
a team will pick. While I mentioned 8 names here, the Jays have done some unexpected drafting. An example of this is when they drafted Jordan Groshans with the 12th overall pick in 2018, despite him being ranked as the 31st best prospect in that draft.
They did this so they could overslot fellow Magnolia player, Adam Kloffenstein, with their third round pick.
Knowing who a team will draft from the outside is nearly impossible, but it's still fun and informative to know who the Jays
could
have a possibility to draft.
As always, you can follow me on Twitter @Brennan_L_D. There'll be a lot more draft content as we roll into May and June, so stay tuned. Furthermore, I'd like to thank Prospects Live. They are a great organization, and you should give them a follow on Twitter @ProspectsLive.
---