Yankees get Zeuch'd, Blue Jays win the Opening Weekend series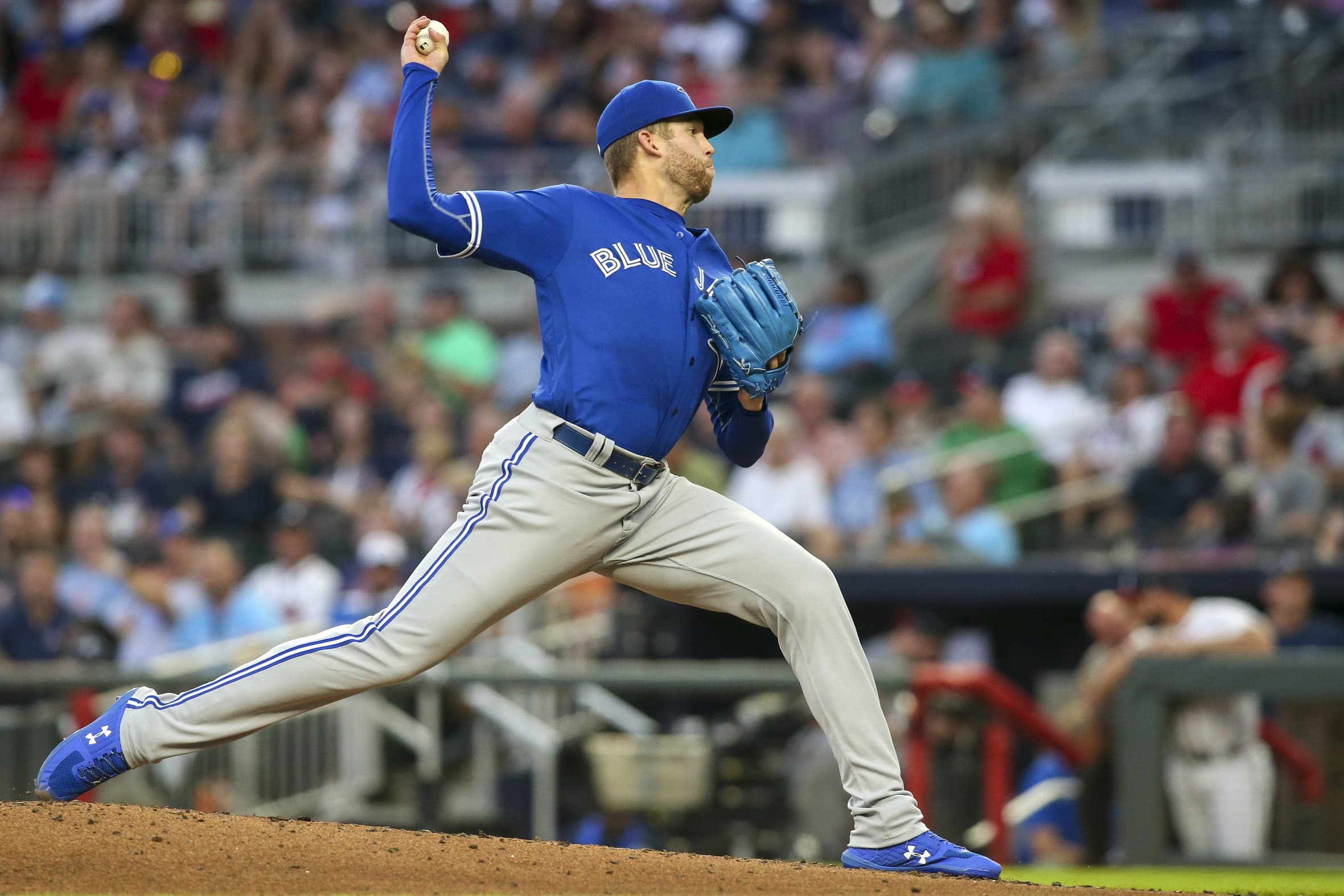 The Blue jays rolled into Yankee Stadium and made a statement on Opening Weekend. They're here to compete.
After splitting the first two games of the series, the Blue Jays took home the rubber match behind some solid pitching from T.J. Zeuch and a lockdown performance from the bullpen. Not too shabby given the injuries the team is dealing with right now.
Things worth mentioning…
I won't lie, I was a bit nervous with Zeuch, a pitch-to-contact guy who doesn't miss many bats heading into a game against the Yanks at Yankee Stadium. I figured that the Yankees' big bats would tee off Zeuch and that this could get ugly. But, to Zuech's credit, he generated more whiffs (four) than he usually does and he consistently pounded the zone, making life difficult for the righty-heavy Yank lineup. All told, Zeuch tossed four scoreless innings, allowing just three hits. He might have been able to go five and earn a shot at the win, but I think Charlie Montoyo made the right call not to test it. Some good infield defence also helped Zeuch, highlighted by this nice turn by Marcus Semien and Bo Bichette…
The bullpen was lights out after Zeuch came out of the game. Trent Thornton recorded four outs but ended up with an earned run thanks to a ball that fell in no man's land, and then Ryan Borucki came out and mowed down two more outs. After that, David Phelps, Jordan Romano, and Julian Merryweather completely slammed the door, going nine up, nine down with five strikeouts. Merryweather, again, was completely insane, effortlessly hitting 100 miles-per-hour.
The only offence of the day for the Blue Jays came in the second inning when Vlad Jr. smashed a solo dinger and Randal Grichuk continued his hot start to the season with a two-run bomb of his own. I think Randal is aware that George Springer is going to be back soon and he doesn't want to wind up on the bench.
Next up, the 2-1 Blue Jays will head to Texas to face the Rangers in front of a full, 50,000 person crowd. Steven Matz and Tanner Roark will make their season debuts and then Hyun Jin Ryu will start in the finale. The Rangers are complete dogshit so this is a great chance for the Blue Jays to really get off to a hot start.