Yankees GM Brian Cashman said Aaron Judge turned down a seven-year, $213.5 million contract extension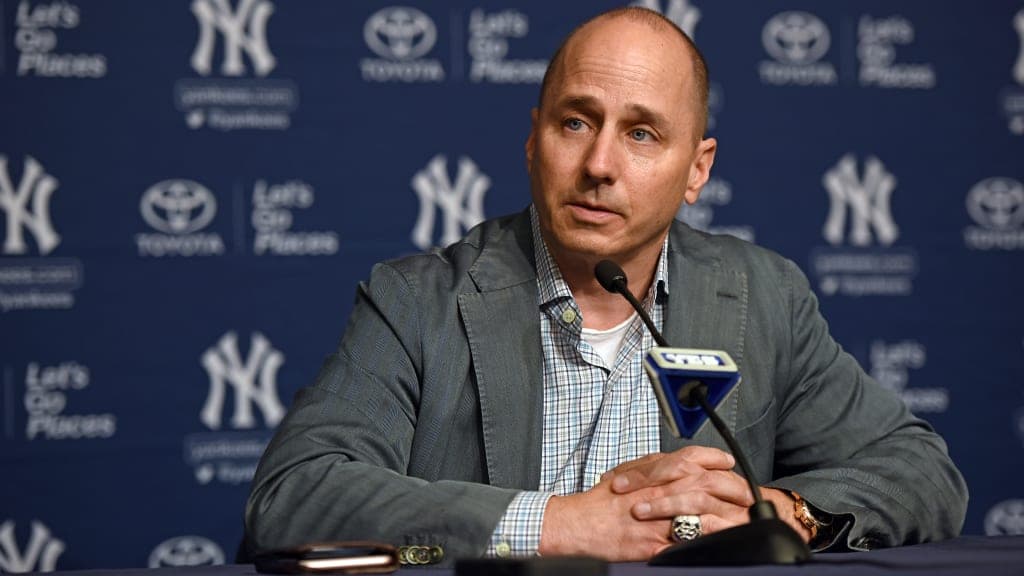 There are 13 baseball games on the slate tonight, but, naturally, the New York Yankees are grabbing headlines.
Yankees' general manager Brian Cashman spoke to reporters today ahead of New York's season-opener this afternoon against the Boston Red Sox at Yankee Stadium and said that the team and Aaron Judge haven't been able to come to terms on a contract extension.
He even outright said in the interview that the Yankees offered the slugger a seven-year contract worth $213.5 million, which is $30.5 million annually. Judge, of course, is eligible to hit the open market as a free agent for the first time in his career following the 2022 season.
After an injury-riddled 2020 season, Judge had a huge bounceback season for the Yankees in 2022, slashing a .287/.373/.544 line with 39 dingers over the course of 633 plate appearances. Judge finished fourth in American League MVP voting, his best finish since his breakout season in 2017 in which he won AL Rookie of the Year and finished second in MVP voting.
Since 2017, Judge ranks fourth in baseball in terms of
FanGraphs'
wins above replacement, behind only Mike Trout, Mookie Betts, and Jose Ramirez. The contract would make Judge the second-highest-paid outfielder in terms of average annual salary, but the $213.5 million total falls short of the $365 million deal that Betts signed with the Dodgers and the $426.5 million deal Trout inked with the Angels.
Given Judge's durability concerns and the fact he's not likely to stick in the outfield for long, he isn't going to be able to command the same money as Betts and Trout, who are both elite fielders. Still, if Judge has another huge season, he could probably net more than $213.5 million in free agency. That's still an if, though, given Judge's history with injury.
The real story here is the fact that Cashman is coming out and telling everyone exactly what was offered, which is something you never see an executive do. These things get leaked to big insider names like Jon Heyman and Ken Rosenthal all the time, but sitting in front of the press and outright saying what the offer was is something new.
Whether this was the play or not, it ultimately looks like Cashman is trying to make Judge look like the bad guy for not accepting New York's contract offer. Trying to turn the fans on Judge might be something that comes back to haunt Cashman after the season when they're again trying to re-sign him.
---