Yusei Kikuchi, Matt Chapman lead Blue Jays to win over Tigers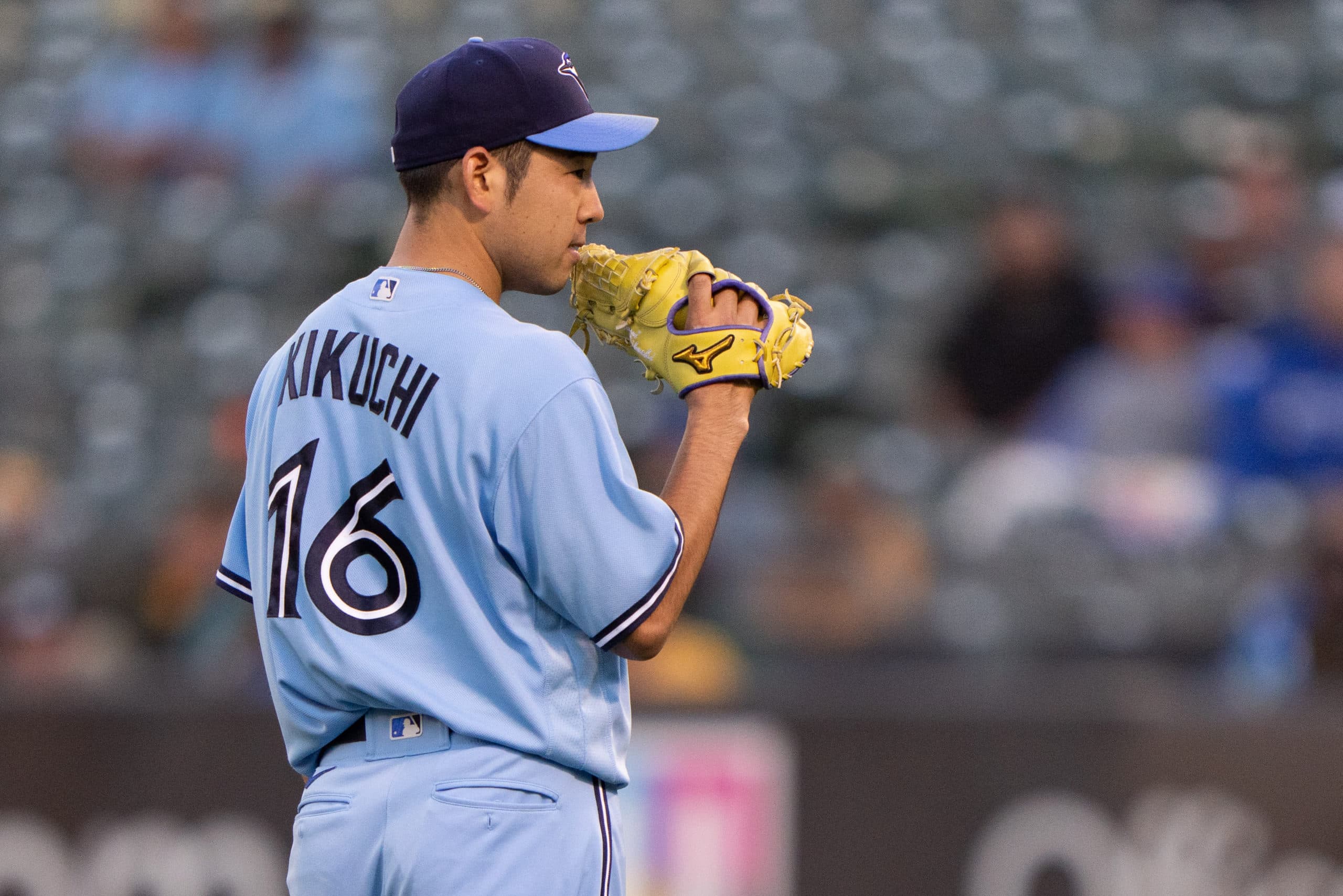 Photo credit:Stan Szeto-USA TODAY Sports
Matt Chapman hit his 17th and 18th home runs of the season, and Yusei Kikuchi had one of his most efficient starts of the season as the Blue Jays beat the Tigers 5-3 on Thursday night.
The Blue Jays offense had to overcome one of their biggest downfalls of the season: facing soft-tossing lefties (see performances against the likes of Cole Irvin, Jordan Montgomery, and Marco Gonzales). However, although they didn't score 10 runs tonight, they did enough to put tag Detroit lefty, Tyler Alexander, with the loss.
Trailing 1-0 in the 3rd, Alejandro Kirk singled home George Springer to tie the game. One batter later, Kirk attempted to steal second base, but Teoscar Hernandez fouled the pitch off. While it seemed to tickle Dan and Buck for the next several innings it seemed, we may not see Kirk attempt to steal for the rest of the season.
In the 4th inning, Chapman hit his first home run of the night, a 2-run shot off of Alexander. His second home run of the night came off of Tigers reliever Angel De Jesus. With tonight's performance, Chapman has shown extreme promise in the second half of the season thus far. Since the All-Star break, Chapman is batting .500 with 3 HR, 9 RBI, and 2 2B. Chapman, along with Lourdes Gurriel Jr. being as hot as he is, only makes this lineup deeper and deeper as we move closer to the month of August.
As previously mentioned, the Blue Jays got a terrific start from Yusei Kikuchi. Kikuchi went 5 innings, while only giving up two hits, one run, one walk, and five strikeouts. It was an ideal performance for the Jays' 5th starter, who just got reinstated off the IL with a neck strain. Kikuchi threw 67 pitches, with 46 of them being strikes. Jays fans will anxiously sit through the next few days with the potential of the front office acquiring another starting pitcher, but until then, it's safe to say Kikuchi has earned another start.
A crucial point in the game was in the top of the 8th, with Jays leading 4-2. Yimi Garcia came into the game, and immediately loaded the bases with no one out. Garcia induced a fly ball out to shallow right field by Miguel Cabrera to hold the runners, but he gave up a sac fly to Eric Haase one batter later. Jordan Romano finished the 8th inning, needing only one pitch as Jeimer Candelario grounded out to second base. It was way more stressful than Jays fans would have preferred, by credit Garcia and Romano for getting out of it by only giving up one run. Romano would retire the Tigers in order in the 9th inning to earn his 22nd save of the season.
The Jays will look to take the second game of this series tomorrow with Alek Manoah taking the mound against Bryan Garcia, who will make his season debut.
---