Yusei Kikuchi Revenge Tour continues as Toronto Blue Jays drop 12-1 laugher on Oakland Athletics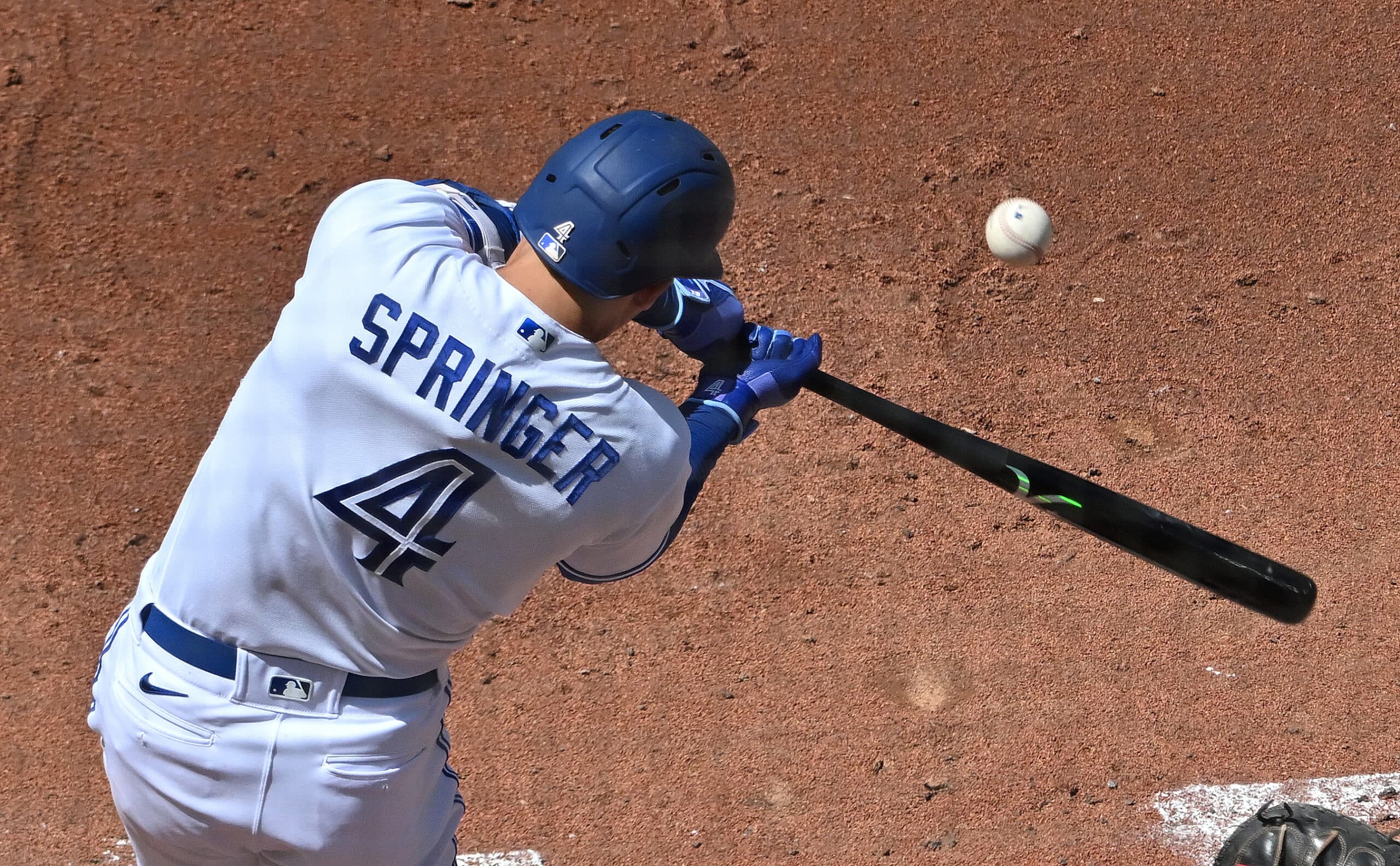 Photo credit:Dan Hamilton-USA TODAY Sports
The Toronto Blue Jays couldn't have asked for more on Sunday afternoon as they closed out a series against the Oakland Athletics 12-1.
Yusei Kikuchi ran show for the Jays as the Revenge Tour continues hurling seven innings allowing just two hits, two walks and a single earned run. On top of that, he fanned another eight batters in what was, quite simply, his best start in a Blue Jays uniform.
As Kikuchi ran roughshod over the top of the Athletic's order to open the first, the bottom saw the Blue Jays bats come to life. George Springer hit a lead-off home run that placed him in sole possession of second place for that category. Whit Merrifield walked, then after Bo Bichette struck out, Vladimir Guerrero Jr. pimped a single into center field scoring Merrifled all the way from first.
And from there, it was all Jays. In the bottom of the second, Springer scored Santiago Espinal grounding into a double play, and then he hit a sac fly in the sixth to extend the lead to 5-1. Espinal, Bichette, and Guerreo Jr. all drove in more runs, to add insult to injury.
Finally, it was Cavan Biggio who put the game away for good hitting a three-run blast into the standing-room seats of right field.
Things worth mentioning:
Tyler Henieman drew in behind the plate but in the bottom of the eighth had to leave the game partway through an at-bat. The club said he had left side discomfort. He appeared to tweak his back on a swing and miss. Alejandro Kirk is still working his way back from a hand laceration that saw him take a pitch off it last week. As noted by Keegan Matheson, the Jays are pretty light at catcher right now. Rob Brantley and Stevie Berman are on the IL for the AAA Bisons leaving Rob Ellison and Jamie Ritchie as the two healthy backstops.
Kikuchi was nothing short of brilliant today. He was fanning batters in multiple pitchers and 11 swing and misses. By going seven innings, he gave the bullpen a much-needed chance to catch their breath. Trent Thornton came in for the eighth retiring the side in order on six pitches, while Bowden Francis took 17 to retire four batters after walking the first he faced.
For Kikuchi, Sunday's game continues a trend of a tremendous June for the lefty. Across five starts, he went 27.2 IP with a 2.28 ERA and a .870 WHIP. He had 33 strikeouts to just six walks. Great stuff from him amid a time the Jays really needed the help.
With an off-day Monday, the Jays will also take a look at what's going on with reliever Yimi Garcia. He left Saturday's game with some discomfort in his right knee, but the good news is that the Jays' have off days sandwiching this series against Oakland.
Next up the Jays get the red-hot San Francisco Giants rolling through town Tuesday through Thursday, before the Boston Red Sox come to town for a weekend set.
---
Zach Laing is the Nation Network's news director and senior columnist. He can be followed on Twitter at
@zjlaing
, or reached by email at zach@oilersnation.com.
---