2023 Rival Preview: The pitching factory in Cleveland looks to take over the AL Central again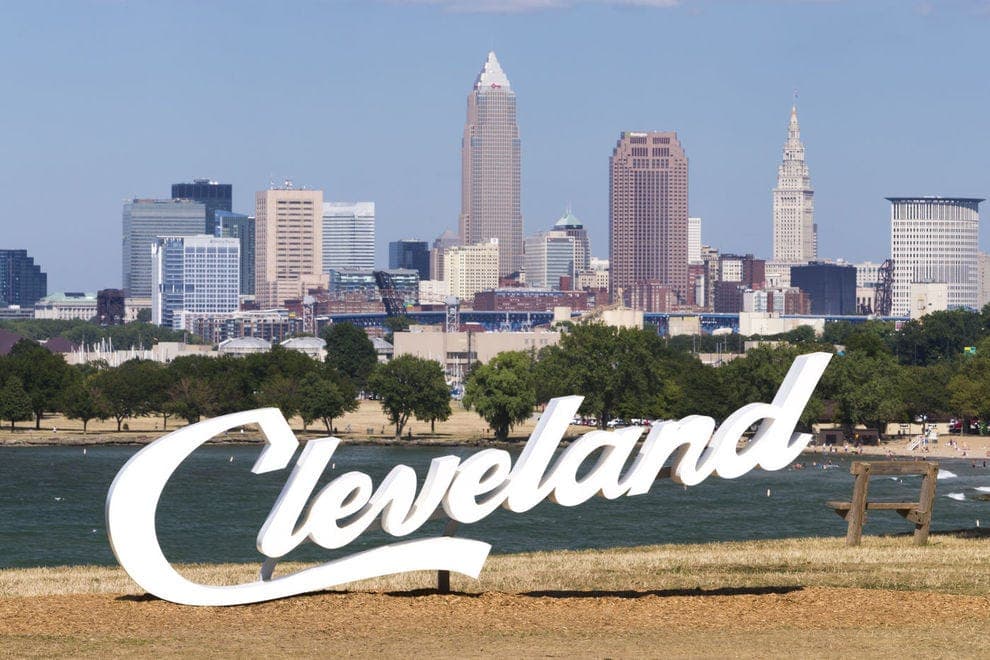 Over the next few weeks, we'll look at each American League team and discuss their 2022 season, their offseason moves, and their 2023 outlook. 
2022 Season Recap…
Coming into the 2022 season, the Cleveland Guardians weren't an overwhelming choice to win the AL Central. Despite the division being relatively weak, the Twins had just acquired Carlos Correa, and the White Sox were coming off of a 2021 division crown, leaving the Guardians as an ideal choice to finish around the middle of the pack.
Instead, Terry Francona continued to get the best out of his roster (particularly his pitching) and the Guardians won the Central in commanding fashion. They finished 92-70, a firm eleven games over the second place ChiSox, and were 47-29 against divisional opponents. Furthermore, Cleveland finished 46-35 on both home and road games.
Cleveland backed up their solid pitching with consistent hitting, which included rookie LF Steven Kwan, who led the team with a .298 batting average, finished third in the AL in Rookie of the Year voting, and won a Gold Glove. Kwan was almost destined to outperform any projection given to him after he went 5-for-5 in his third career game. Kwan was also one of four regulars whose batting average was greater than .280.
Of course, 3B Jose Ramirez was an integral part of Cleveland's offense. Ramirez completed the first of his seven-year deal with 29 home runs, a career-high 126 RBIs, and a 4th place finish in MVP voting. On an interesting note, Ramirez led the league in the amount of times intentionally walked. Ramirez is one of the most complete and consistent players in the game, and I'm glad that Cleveland held onto him since Toronto didn't find a way to trade for him. How he hasn't won an MVP yet is criminal.
Two major pieces of the Francisco Lindor trade had productive years. 2B Andres Gimenez was elected to his first All-Star game in a season where he posted 17 home runs, 69 RBIs, and a 141 OPS+. SS Amed Rosario, his middle infield mate slashed .283/.312/.715 with nine triples (MLB-best). Even 1B/DH Josh Naylor got in on the fun, hitting a career-high with 20 home runs.
Those three along with Kwan were an important part of Cleveland's success, they're names that don't jump off the page, but they went well beyond getting the job done. The fascinating part of Cleveland's offense is that they weren't solely reliant on Ramirez. While he did lead the team in home runs and RBIs, Kwan led the team in AVG and OPS, Rosario led in hits, and Gimenez was highly productive in all of those categories.
Cleveland had five pitchers start 20 games or more, and were tied for the 5th-best ERA in the MLB. Shane Bieber added another standout season to his already decorated career, going 13-8 with a 2.88 ERA and a 1.04 WHIP. He received some Cy Young votes and even won his first Gold Glove as a pitcher.
Cal Quantrill has now put together back-to-back quality seasons of 20+ starts. The Guardians built him up to 186.1 innings and a team-best 15 wins. Triston McKenzie took a huge step forward in only his third MLB season. He started 30 games and posted a 2.96 ERA across 191.1 innings. McKenzie had a little extra motivation for his stellar 2022, as former Blue Jay Marcus Stroman promised McKenzie a Rolex if he pitched over 160 innings and owned an ERA below 3.70.
The Guardians had arguably the best 8th and 9th inning arms in all of baseball last season in CL Emmanuel Clase and RP James Karinchak. Clase was a beast for Cleveland this season, leading the MLB in saves (42), games finished (67), and was tied for first with Adam Cimber in total appearances (77). Looking back at it, the Corey Kluber trade is looking like a resounding win for Cleveland. Karinchak was limited to only 38 games last season, but he was extremely effective with a 2.08 ERA and an electric 14.3 K/9.
The Guardians met one of their closest equivalents in the Wild Card round of the playoffs: the Tampa Bay Rays. The series went…probably how you expected it to, as the teams combined for four runs between the two games in that series. The Guardians prevailed, sweeping the Rays in the mini-series, capped off by Oscar Gonzalez's walk-off homer in the 15th inning of Game 2.
The Guardians were eliminated by the Yankees in the ALDS, despite pushing them to a winner-take-all fifth game of the series. While there was a gap between the Guardians and the other two division winners of the American League last year, there is no doubt that Cleveland exceeded expectations in 2022.
Off-season Moves…
The Guardians had a Cleveland-like offseason, but they did fill some of the gaps that needed to be addressed going into the break.
They signed 1B/DH Josh Bell for two years and $33 million. Bell has been one of the more durable first basemen in the league over his career, playing in at least 143 games in every full season since his rookie year in 2016. Bell's batting average has sat in the mid- to high-.200s, and his power took a slight drop last season. While Bell isn't playing on All-Star money, Cleveland would benefit greatly from a bounce-back season from him.
The Guardians also inked C Mike Zunino to a one-year, $6 million deal. The Guardians have been shopping for a catcher for a couple of years now, and they were even rumoured to be involved in trade talks with the Blue Jays regarding their interest in Alejandro Kirk.
Zunino leaves a lot to be desired at the plate, as his career batting average is right at .200. While he does offer some power, the contract numbers indicate that this may be a platoon/depth piece for Cleveland, as catching prospect Bo Naylor (brother of Josh) will likely be seeing plenty of action this year.
The Guardians signed a few players of note to minor league deals with spring training invites. SP Touki Toussaint, OF Roman Quinn, and C Zack Collins could all see time in Cleveland this season if injuries present themselves. Toussaint becomes an intriguing add for me; he's only 26 years old and has some nasty stuff, but the walks have been an issue (his career K/BB ratio is 1.74). Cleveland gets the most out of their pitchers, so it's not crazy to say that Toussaint could turn into a backend of the rotation or long relief guy out of the bullpen. The stuff is there, and if any team could find it, the Guardians are one of them.
My take on Cleveland's 2023 outlook…
The rest of the AL Central didn't do too much this offseason to dethrone the Guardians from the top of the AL Central. In my opinion, this puts Cleveland in a great position to repeat as champs.
While the rotation did get some well-deserved high praise, the Guardians could take another couple of steps forward if Zach Plesac and Aaron Civale can have bounce-back seasons. After an encouraging 2020, Plesac has posted consecutive seasons with ERAs over 4.30. Asking for a season better than a low-4.00s ERA may sound like a petty request, but that's what the rotation needs if they want to compete with the likes of Houston, Seattle, and a healthy New York Yankees team. Civale fought multiple injuries in 2022, but he's a guy with impact stuff that can be extremely beneficial to this rotation as a fourth or fifth starter.
I mentioned Clase and Karinchak earlier, but the bullpen had several notable performances, meaning that that group can weather a couple of guys taking a step or two back this season. Pair that with the young rotation that Cleveland has – Bieber, Quantrill, and McKenzie are 27, 28, and 25, respectively – and Cleveland's pitching core is stable for the foreseeable future.
Offensively is where there are some concerns, as the Guardians will need last year's stars to replicate their successes. The counters to that are the "death by singles" and "take an extra base when possible" approaches that generate a lot of runs for Guardians. They also will get an extended amount of ABs from some of their youngsters such as Naylor, Gonzalez, OF Will Brennan, OF George Valera, and 3B Gabriel Arias.
Cleveland has minor league guys on the precipice of the majors, and if the track record of player development tells us anything, it's that the Guardians may be at the top of the AL Central for a long time.
---