Aaron Judge hits home run No. 61 as Yankees spank Blue Jays in series finale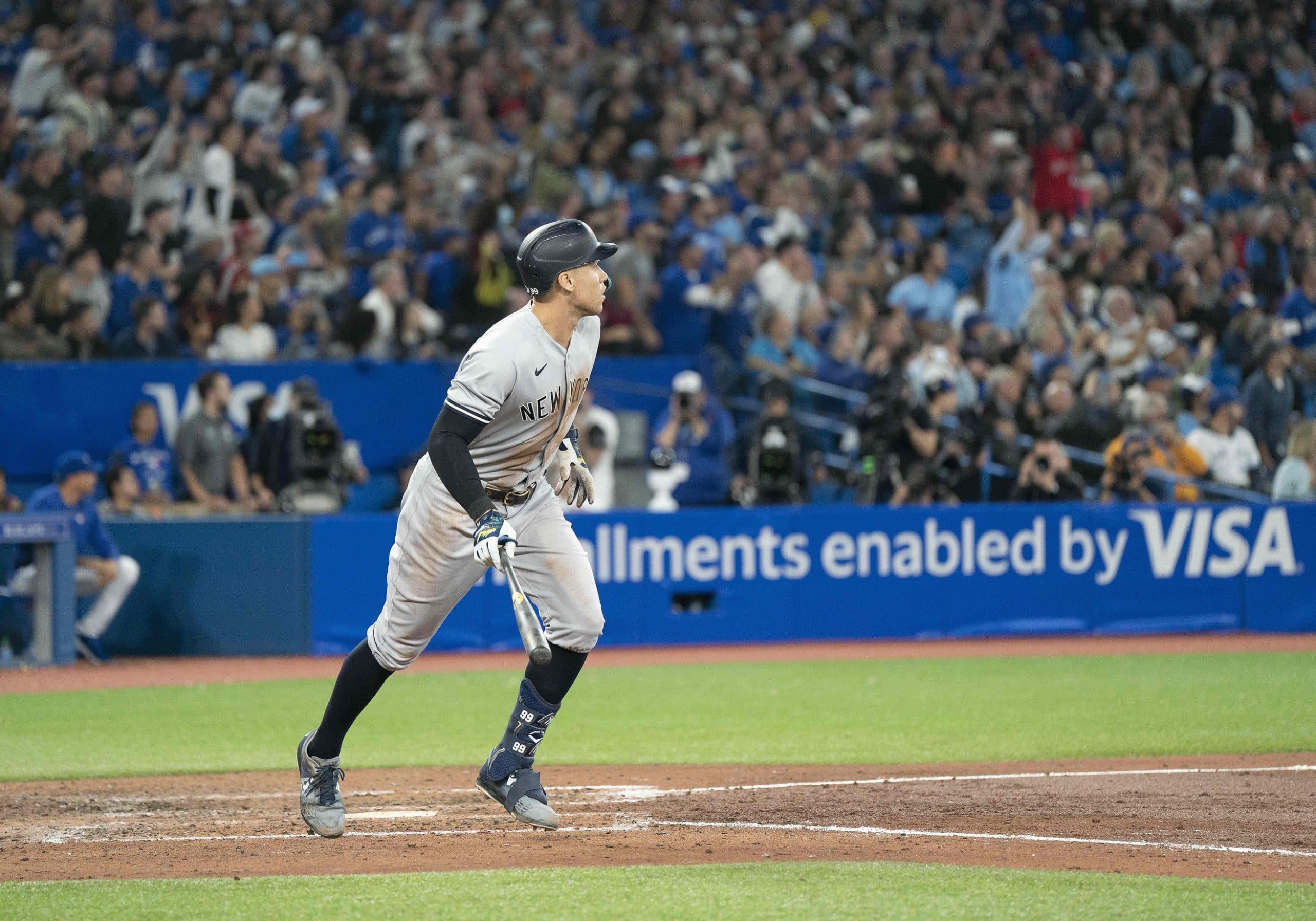 Photo credit:© Nick Turchiaro-USA TODAY Sports
Kevin Gausman said after Monday's game that he didn't want to be the answer to a trivia question regarding Aaron Judge's (potential) 61st home run of the 2022 season. While Gausman avoided that label, there is finally an answer.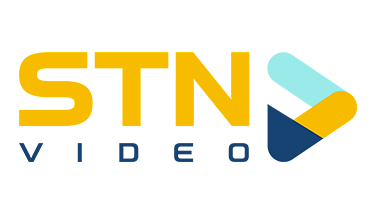 That man is Tim Mayza.
Judge battled through an 8 pitch at-bat with Mayza, and eventually deposited a 94 mph sinker into the Blue Jays bullpen. While he has only tied the record for most home runs in a single season, it absolutely sucks that this happened in Toronto. Glass half full, I think we can all look at the silver lining in all of this and be grateful that Zack Hample wasn't able to collect the home run ball.
Judge also put Roger Maris Jr. out of his misery, as every camera shot of Maris Jr. showed a man who couldn't wait to be home.
Judge's legendary moment came amidst some glaring momentum shifts throughout the game. The Yankees were in complete control through the first five innings. Mitch White walked the first two batters he faced en route to allowing three runs in the first inning. He pitched 3.2 innings total, only allowing those three runs, but eight baserunners.
His opposition, Gerrit Cole, cruised through five perfect innings in only 54 pitches, as the Blue Jays only managed to produce two batted ball outs in the air.
It was the sixth inning, however, that Cole imploded and let Toronto right back into the ball game. Danny Jansen led off the frame with a solo home run, discarding the perfect game and the no-hitter. Whit Merrifield singled, Jackie Bradley Jr. walked, and George Springer flew out to right, advancing Merrifield to third.
Bo Bichette reached on an infield single to shortstop, scoring Merrifield, setting the stage for Vladimir Guerrero Jr. In the middle of Vladdy's at-bat, Cole balked, much to the excitement of Guerrero, who pointed eagerly at Cole as soon as he came out of his delivery. Fans were getting loud, praying for a Vladdy home run to force a theatrical Gerrit Cole meltdown, but Guerrero was only able to score Bichette on a sac fly later in his AB, tying the game at 3.
Unfortunately, momentum shifted back to New York, as Judge stepped up in the 7th and hit the home run he's been waiting several games for. Mayza being in the game certainly raised some questions as far at matchups went; Aaron Hicks, a switch hitter, was the first batter of the inning. His .218 batting average coming into the game isn't something that requires a lefty pitcher, especially if he could just turn around and bat from the right side. Trevor Richards had just finished 2.1 innings of perfect ball with four strikeouts. While he was at 30 pitches, he was certainly cruising well enough to perhaps get them a couple more outs.
I'm sure John Schneider had a reason for it, and we can't shame him too much for that one move, because had Judge gotten out, we would've applauded the pitching change. Also, Schneider has been pretty spot-on with in-game decision-making since he took over. This one was just a head-scratcher, is all.
The Yankees added two more runs in the 9th inning, as a poor error from Adam Cimber turned a potential inning-ending double play into a wild throw to the left of Jansen cashing in two New York runs.
The Blue Jays lost 8-3, but the Orioles fell to the Red Sox tonight, meaning the magic number for Toronto to clinch a playoff berth is only one. Baltimore and Boston will play again tomorrow afternoon, so the Blue Jays can clinch with another Orioles loss, but it'd be far more fun to clinch from one of their own wins. They have an off day tomorrow, and will kick off the final home series of the season against Boston on Friday with Alek Manoah on the hill.
---