Alek Manoah got suspended for five games and Nate Pearson is going on the IL with a groin injury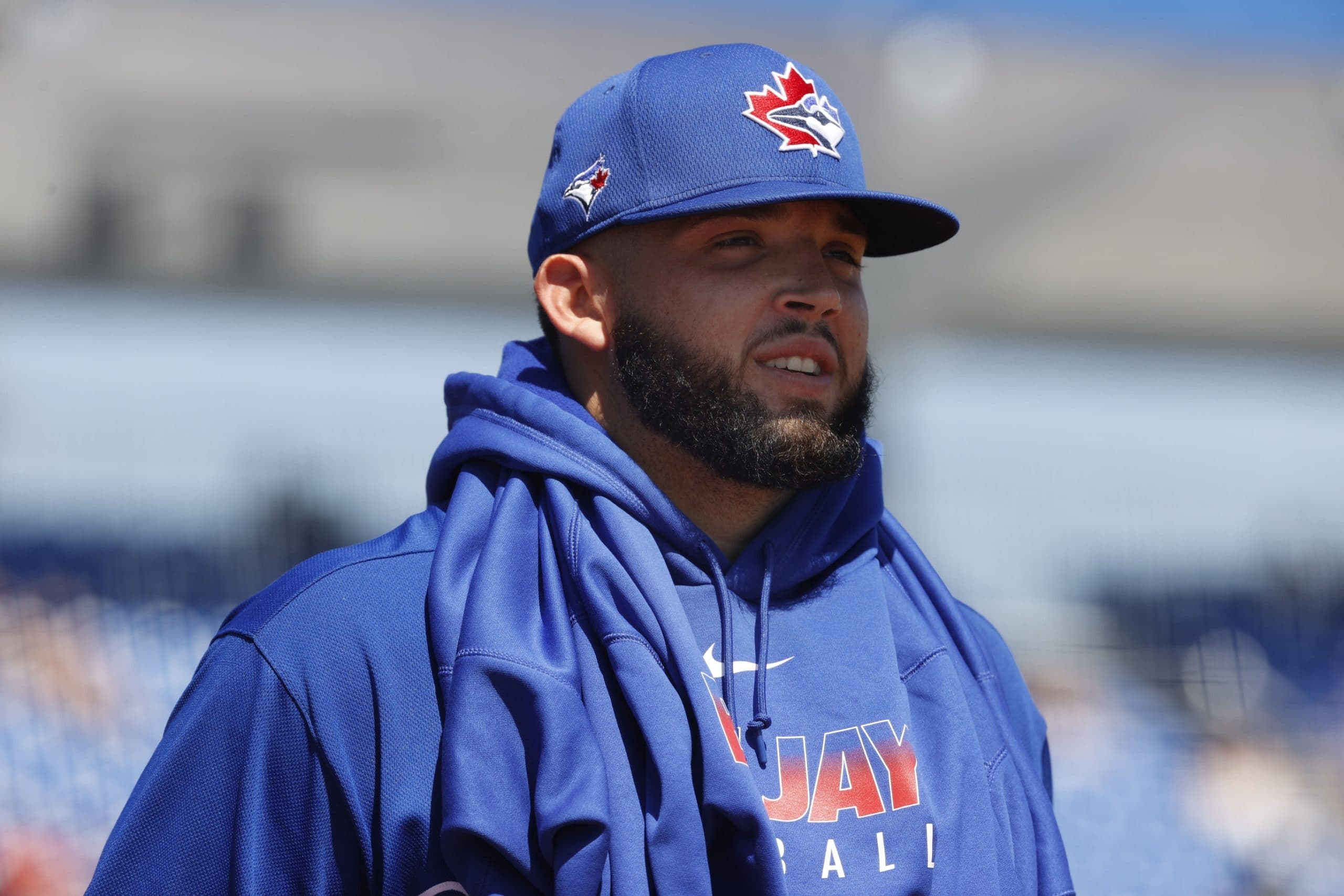 Photo credit:© Kim Klement-USA TODAY Sports
Today was supposed to be a good day because of the return of George Springer, but, since the Blue Jays can't have nice things, there's also some bad news to report.
Alek Manoah has received a five-game suspension for hitting Mikael Franco of the Baltimore Orioles on Saturday.
Manoah hit Franco in the fourth inning and was subsequently kicked out of the game, which seemed like a bit much at the time. A suspension on top of that is insane.
There was no beef going on in the game, the Blue Jays and Orioles were playing each other for the first time this season over the weekend, and Manoah is a rookie with a noticeable history of loose command, made evident by the fact he hit multiple batters during his time in Triple-A this year.
It was very clearly not intentional and it really feels as though the league is trying to spook him out of being intense and aggressive on the mound, which really sucks.
Anyways, Manoah will miss a start, so the Blue Jays will have to find somebody else to go in his place.
Nate Pearson, perhaps? Nope! Pearson has been placed on the seven-day Injured List with what appears to be a groin injury. This obviously isn't ideal because it was a groin injury that kept Pearson on the sidelines for virtually all of spring training. Pearson didn't make his 2021 debut until May 9 and has struggled to find his footing this year.
The most frustrating part of this injury is that Pearson seemed to be figuring things out down in Triple-A. Over his last two outings, Pearson went a total of 11 innings, allowing just two earned runs on five hits and five walks while striking out nine. Hopefully, this doesn't keep him out of action for as long as his groin issue in spring did.