Alek Manoah struggles as Padres snap Blue Jays' winning streak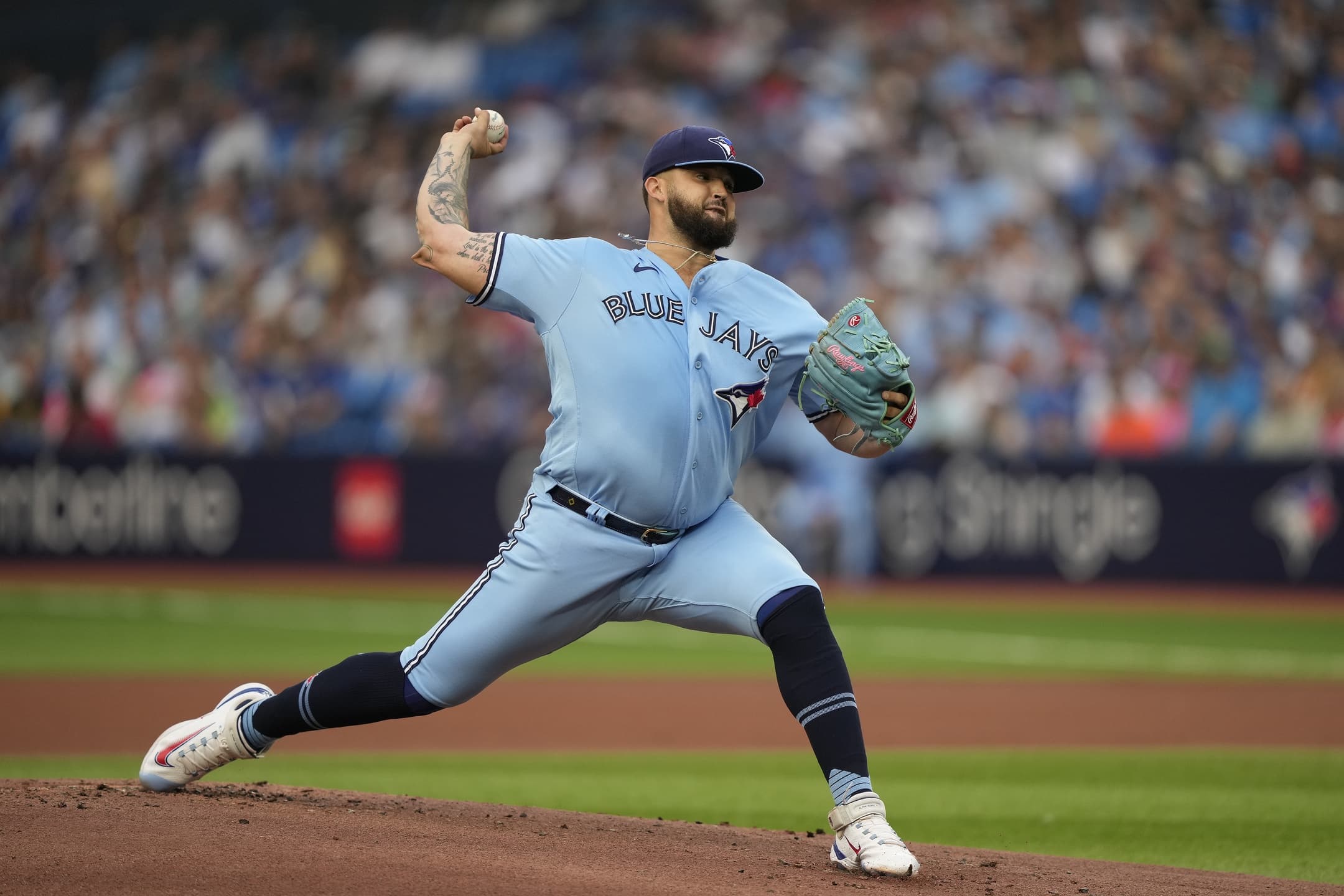 Photo credit:John E. Sokolowski-USA TODAY Sports
After a lot of encouraging signs from the offense this past weekend, the hot bats made their way to the visitors dugout in the opener of a three game set with the Padres. San Diego slugged four home runs for the game and worked a short outing from Alek Manoah as they defeated the Blue Jays 9-1 on Tuesday night.
Things worth mentioning
Despite a very encouraging outing a couple of weeks ago in Detroit, Alek Manoah faced a far more improved lineup tonight in that of San Diego's. The Padres have had their issues this season, but the names up and down their batting order were still a legitimate test for Manoah, and it was an opportunity to prove more of the naysayers wrong.
Unfortunately, some of his previous struggles reared their ugly head again, as the inability to finish off    hitters led to more walks, and he suffered another tough outing tonight. He threw three innings plus a couple of batters allowing four hits, four runs, five walks, and no strikeouts. Saying that he labored through the first inning would be a drastic understatement; Manoah tossed 41 pitches in the opening frame, with five of the six batters he faced having at-bats of six or more pitches.
Joe Musgrove had very little to worry about during his start against Toronto's lineup. He allowed three hits and an RBI single from Matt Chapman in the first inning, but Musgrove would only allow two more hits the rest of the way to complete a six inning, one run, one walk, and seven strikeout performance.
Home plate umpire Malachi Moore had a bad day, plain and simple. Without being too subjective, Moore missed several ball and strike calls early in the game, causing some uproar from the Blue Jays dugout. One of his biggest misses of the night was in the top of the first with one out and Juan Soto at the plate. Manoah had Soto down 1-2, and he threw him a perfectly spotted changeup at the bottom of the zone. Unfortunately, everyone thought that this was a strike except Moore, and Soto would go on to hit a two-run homer later in the at-bat.
A few more missed calls later, Pete Walker strolled out to the mound to speak with Manoah. Oddly enough, Moore walked out to the mound around the same time that Walker did. Walker never made eye contact with Moore, but Moore stood right behind Walker for the entirety of the mound visit. Walker might've muttered some negative things about Moore's strike zone to the team huddle at the mound, because Moore tossed him from the game without even looking at him. Our very own Brennan Delaney gives this situation a good breakdown here:
What's Next: The Blue Jays will send Jose Berrios to the mound tomorrow night in hopes of evening the series. He'll be opposed by Yu Darvish, who has a career 2.68 ERA against the Blue Jays in eight starts.
---