Arjun Nimmala: Scouting Report and Analysis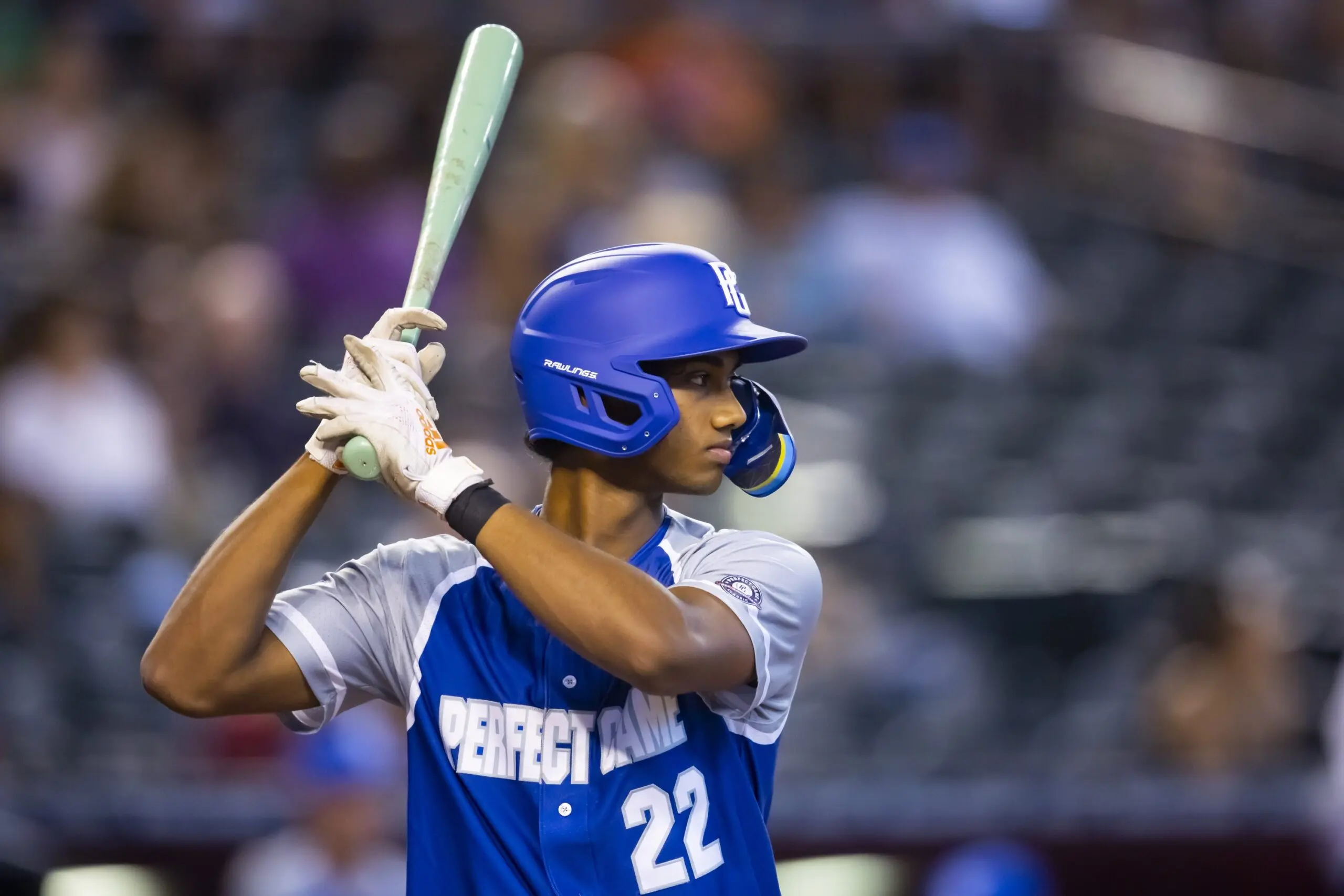 Photo credit:© Mark J. Rebilas-USA TODAY Sports
The Toronto Blue Jays selected shortstop Arjun Nimmala out of Strawberry Crescent High School in round one, pick 20 of the 2023 Major League Baseball Draft. Nimmala is ranked ninth of the top 200 MLB draft prospects for this year's selection.
Nimmala has opened the eyes of scouts and organizations throughout amateur and professional baseball across the United States. His player profile has been extremely impressive and noticed by various collegiate programs.
The school to pull the trigger on Nimmala was Florida State University where Nimmala committed and would have played if he does not sign. Not only was he ranked high in the draft prospect pool, Perfect Game had him ranked first overall in his state and as a shortstop. He also held third overall in the national ranking and first overall in the national positional ranking.
Scouting Report and Analytics
The 17-year-old Nimmala plays everything from the right side standing slim-build 6'1" at 170lbs. There are tons of positive takes with Nimmala and a few unignorable traits as well. His strikeout rate, pitch selections, and consistency were concerns, however, they do not exceed the importance of his projection and what he could and will become as he develops.
Defensively, Nimmala has shown gold traits with soft and quick hands at his position. His field-ability is quite evident, making clean plays upfront and showing good movement on the forehand and backhand side. He's quick on his feet with agility and quick twitch response into the hole, however, footwork will be one to polish up on. His arm is above average and is able to make the long-haul throw-off balance consistently.
At the plate, he's locked in, protects the zone and understands pitch selection. He's shown the ability to drive the ball to all fields with a decent spray chart, although he shows a lot of pull-side. His hands are inside and quick to the ball with good control of the bat head. He's an above-average runner with the ability to create a running game on the pads. He's shown a 103.2 exit velo reading with 381 max distance on launch and an average 6.4s 60-yard dash.
---