Blue Jays among the seven MLB teams with scouts at NPB standout Shota Imanaga's latest start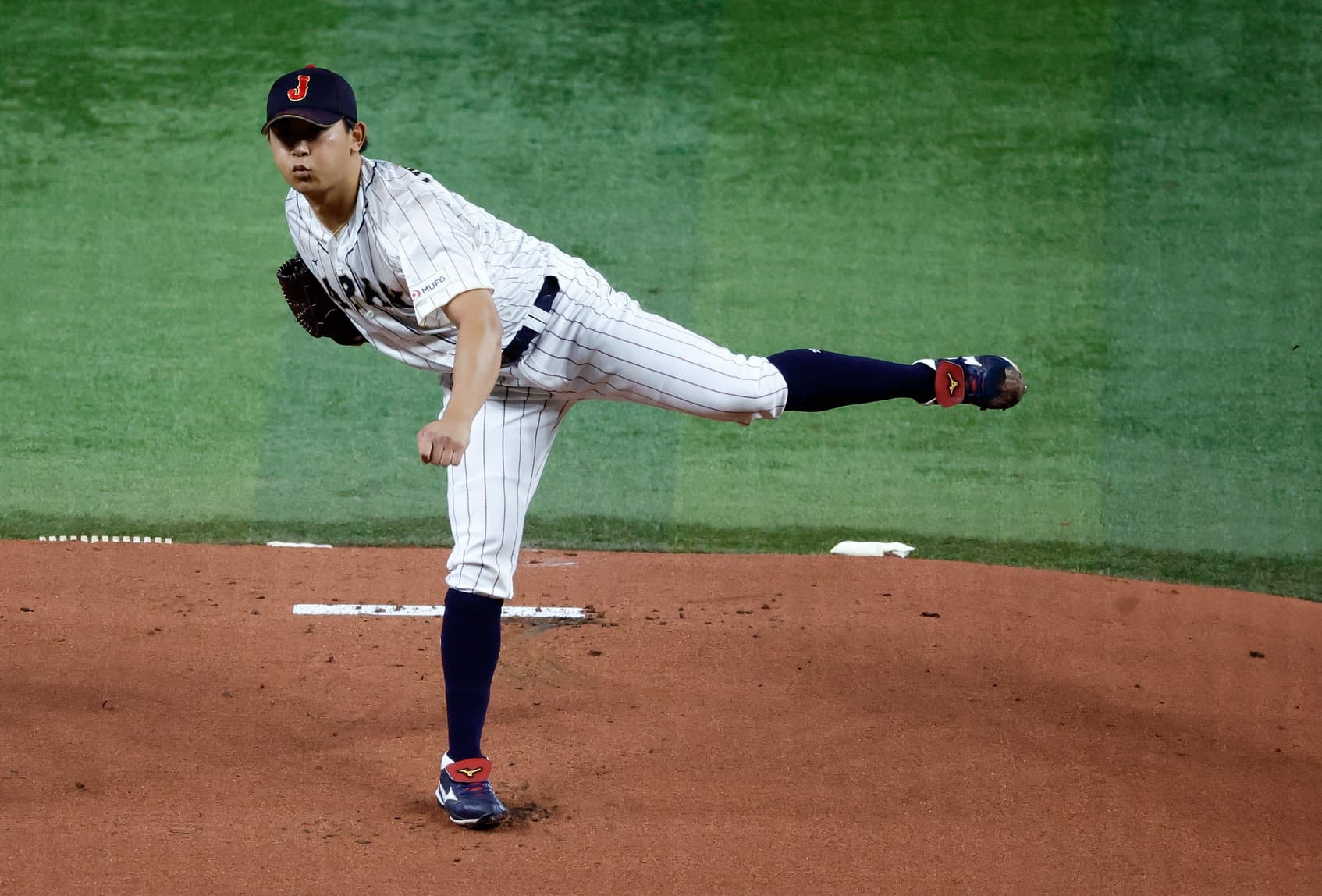 Photo credit:© Rhona Wise-USA TODAY Sports
Shota Imanaga tossed a gem for the Yokohama BayStars on Thursday, allowing just one earned run over nine innings of work while striking out 10.
According to Yakyu Cosmopolitan
, an English outlet covering baseball in Japan, there were scouts from seven Major League Baseball teams in attendance to watch Imanaga's start: The Texas Rangers, the Philadelphia Phillies, the St. Louis Cardinals, the Arizona Diamondbacks, the Cincinnati Reds, the New York Mets, and the Toronto Blue Jays.
Imanaga, a 29-year-old lefty, is one of the best pitchers in Nippon Professional Baseball. He has a 2.45 ERA across 10 starts this season and has racked up 57 strikeouts while walking just seven batters over the course of 66 innings pitched. Imanaga also got the start for Japan in their win over the United States in this year's World Baseball Classic Final and allowed two earned runs over six innings during the tournament all told.
Yokohama's ace features a four-pitch repertoire with a fastball that sits in the 91-94 range, a cutter, a curveball, and a changeup, which is his strikeout pitch. Imanaga doesn't have overpowering velocity but he uses pinpoint command to keep hitters off balance.
Back in December, it was reported that Imagana was planning to join the U.S.-based player representation Octagon Sports so that could work towards his goal of pitching for a Major League club. He isn't eligible to become an overseas free agent for a few more years, so Imagana would have to go through
the posting process
in order to sign in the Majors this upcoming off-season.
Yokohama has only had one player go through the posting system to sign in the Majors before. They posted Yoshi Tsutsugo during the winter following the 2019 season and he signed a two-year, $12 million contract with the Tampa Bay Rays.
It isn't clear right now whether Yokohama will post Imagana but he's
set to become a domestic free agent
after this season. Imagana could sign with another NPB team if the BayStars don't post him so blocking him from negotiating with big-league teams likely wouldn't be in their best interest.
---