Blue Jays blow 8-1 lead, drop heartbreaker to the Mariners to end the season
Photo credit:© John E. Sokolowski-USA TODAY Sports
Baseball (and all sports, honestly) are filled with highs and lows.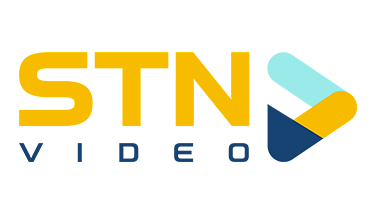 Just a week ago, the Blue Jays were celebrating a playoff berth in their clubhouse with nothing but good vibes. Now, their season is over, after suffering a 10-9 loss at the hands of the Seattle Mariners this afternoon. This was a game that the Blue Jays once led 8-1, but Seattle chipped away with one hit after another, tying the game in the 8th inning, and taking the lead in the 9th against Jordan Romano.
This game was very symbolic of the Blue Jays' season; a rollercoaster ride of highs and lows. There were way too many storylines from this game alone, so here it goes, piece by piece…
The Blue Jays Jump Ahead
Robbie Ray was simply owned by Toronto's offense, mainly Teoscar Hernandez. After an impressive 1st inning, Ray began to allow a spree of hard contact, starting with Alejandro Kirk. If anyone knew how to attack Ray coming into today, it would've surely been Kirk, who was Ray's personal catcher last season. Kirk laced a double down the left field line, setting up Hernandez, who launched a two-run blast into the left field seats.
Ironically enough, the ESPN broadcast was discussing how Ray can really unravel if he leaves his fastballs/sliders over the plate consistently moments before Hernandez' blast. Kirk and Hernandez' exit velocities were 105.5 mph and 104.1 mph off the bat respectively, and the Rogers Center crowd went ballistic.
The Blue Jays struck again in the 3rd inning, as a leadoff double from Santiago Espinal (his first AB since coming off of the injured list) was cashed in by a 113.7 mph RBI single from Vladimir Guerrero Jr., the first postseason RBI of his career.
Hernandez extended the lead in the 4th inning with another home run, this one a solo shot at 113.3 mph off the bat, and Ray was chased from the game. His final line: 3.0 IP, 6 H, 4 ER, and 4 K's. With that home run, Hernandez is the third Blue Jay to have a multi-homer in the playoffs, joining the illustrious list of Jose Bautista and, you guessed it, Danny Jansen. The homers from Hernandez also prompted an all-time classic joke of Teoscar giving Ray "two shots".
The 5th Inning Drama
The bottom of 5th featured the most excitement of the afternoon, as the Blue Jays loaded the bases against Seattle reliever Paul Sewald. Some may remember Sewald making the "sweeping" gesture after recording the final out of a Mariners sweep over the Blue Jays back in July. Perhaps the Blue Jays had this on their mind, as they doubled their run total in that inning alone.
With the bases juiced, Espinal came into score on a passed ball by catcher Cal Raleigh. Kirk would walk to load the bases once again, and Sewald proceeded to peg Hernandez with a pitch, forcing in a run. Matt Chapman's sac fly and Danny Jansen's RBI double drove the lead to 8-1. That closed the book on Sewald, as he allowed four runs in 2/3 of an inning.
Diego Castillo relieved Sewald, and Castillo instantly drilled Whit Merrifield in the head with a slider. Merrifield would eventually be taken out of the game after the inning for precautionary reasons.
As our account tweeted out, the Mariners were giving off huge 2015-16 Texas Rangers energy; hitting a guy who has already hit two home runs as well as pegging a guy in the head? Sure, Alek Manoah hit Julio Rodriguez twice yesterday on fastballs with arm-side run, but after today's game, Seattle had hit three batters in this series total.
Seattle comes back
Kevin Gausman, who ironically enough was Ray's "replacement" in Toronto's rotation after his exodus last offseason, demonstrated as absolute masterclass in his first postseason start with the Jays. His fastball and splitter were working effectively, including six of his seven strikeouts coming by way of the split-fingered pitch.
Gausman's final stat line was 5.2 innings, with four runs on five hits and seven strikeouts. The four runs don't look very attractive, but a questionable bullpen move added a couple runs to his final box score.
Gausman loaded the bases loaded in the top of the 6th, but followed that by striking out Mitch Haniger and getting Adam Frazier to pop out to first. Carlos Santana was due up, and John Schneider decided to sub in Tim Mayza. The head scratcher here is that Santana is a switch-hitter, who statistically hits better against lefty's. Mayza, a lefty, threw a wild pitch, allowing a run to score, and then gave up a 3-run shot to Santana, trimming Toronto's lead down to three.
Not only was Seattle back in the game, but three more runs were charged to Gausman. An 8-1 game was then an 8-5 game.
Things get scary
Anthony Bass was sent to the mound to start the 8th with the Blue Jays leading 9-5. He faced three batters, and allowed all of them to collect a hit. An RBI single from Raleigh cut the lead down to three, forcing Schneider to throw Jordan Romano in the game in search of a six-out save.
Romano allowed a hit by Adam Frazier to load the bases, but proceeded to strike out the next two batters, needing only one more out to get out of the inning. The next hitter, JP Crawford, popped a ball up into shallow center, with George Springer and Bo Bichette both converging to make the catch. Springer and Bichette collided in shallow center field, as the ball fell in literally the only spot it could've fallen without being caught. All three runners came into score, tying the game at 9.
The more serious topic here was the status of Bichette and Springer. Bo got up and was able to walk off his injury, as he stayed in the game afterwards. Springer, however, laid on the ground for a good while, ultimately needing to be carted off the field. His diagnosis hasn't been released, but he had taken multiple hard crashes in the outfield wall leading up to that play. He truly left it all on the line.
Pain
Romano was sent back out for the ninth. After striking out Eugenio Suarez, Raleigh doubled to unbelievably put the go-ahead run on base. Romano retired Mitch Haniger, but Frazier doubled in Raleigh with two outs to give Seattle their first lead of the game.
The stadium that was once as loud as it had been in years, was then silent.
Outside of a Chapman walk, George Kirby retired the Blue Jays with no issue, ending the Blue Jays season.
The movie that Vladdy once spoke about ends as a tragedy.
---