Blue Jays' bullpen needs (at least) one more addition before 2023 season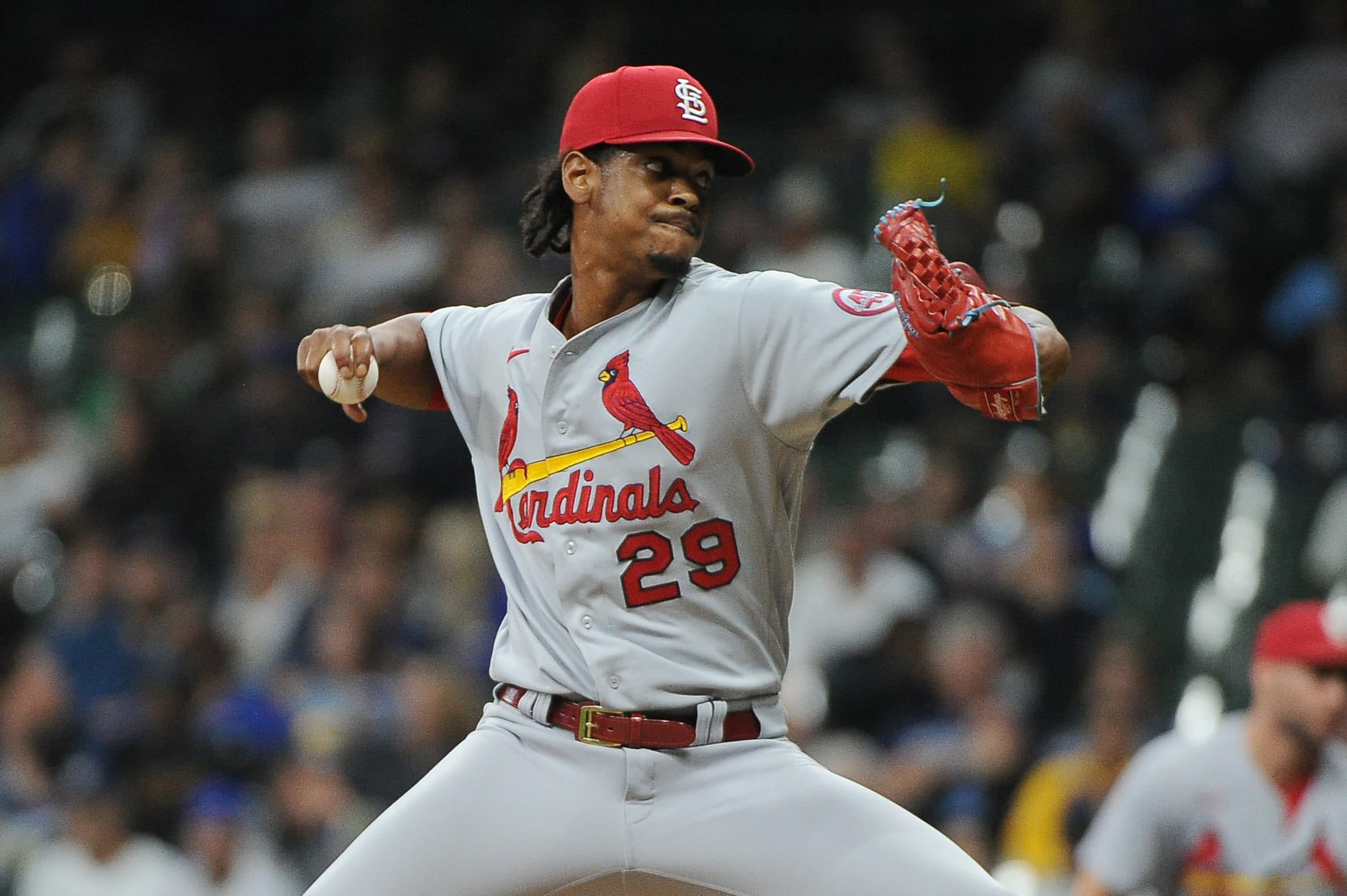 Photo credit:Michael McLoone-USA TODAY Sports
With pitchers and catchers reporting to spring training in less than a month, the Toronto Blue Jays' 2022-23 off-season is likely nearing completion, but before it officially wraps up, there are still a few areas the front office must address – one being the bullpen.
The franchise made its most significant bullpen acquisition in November, adding Erik Swanson to the mix, and has since filled in the gaps with a trio of minor-league signings (Julian Fernández, Paul Fry, Jay Jackson). But there remains an appetite for more. Even after those moves, management believes another impact arm could further complement the big-league roster, and rightly so.
As currently constructed, the Blue Jays would open next season with a bullpen that includes Swanson, Jordan Romano, Anthony Bass, Yimi Garcia, Tim Mayza, Adam Cimber, Trevor Richards and Mitch White or Yusei Kikuchi – whoever doesn't occupy the final starting rotation spot. Though only one new reliever is featured amongst this group, it's still much improved from last season's.
There will also be several talented pitchers waiting for an opportunity at triple-A Buffalo, most notably Nate Pearson and Yosver Zulueta. Both hurlers could be stretched out as starters this spring, although they appear better suited for reliever roles in the majors. The club's minor-league depth should also consist of Zach Pop, Matt Gage, Trent Thornton, Adrian Hernandez, Bowden Francis, Hayden Juenger and Hagen Danner.
Between Toronto's major-league and minor-league options, the team is better prepared to handle injuries and under-performances at the reliever position in 2023 compared to previous years. And they are certainly poised to improve from ranking tied for 12th in K-BB rate difference (15.4 per cent) and tied for 28th in HR/FB ratio (12.4 per cent) last season, according to
FanGraphs
.
Still, this current collection of relievers could benefit from adding another potential high-leverage hurler to the fold heading into this spring. And luckily for the Blue Jays, a handful of quality options remain up for grabs.
Free agency started with an explosion of lucrative contract extensions for Edwin Díaz, Rafael Montero and Robert Suarez, gutting the top-tier reliever market. But things have calmed down significantly in that department since Taylor Rogers and Kenley Jansen signed their respective deals. Even so, if general manager Ross Atkins wanted to address two positions with one pitcher, Matt Moore would likely be his ideal target.
Credit: Jerome Miron-USA TODAY Sports
The left-hander rediscovered himself last season with the Texas Rangers, transitioning to a full-time reliever after battling injuries and inconsistencies since 2018. That decision helped salvage his career, posting a 1.95 ERA, a 2.83 xERA and a 2.98 FIP with five saves over 74 innings, worth 1.3 fWAR.
Moving to the bullpen increased Moore's average fastball velocity by nearly 2 m.p.h. and also added over 100 RPMs of spin, resulting in a -7 run value, the best of his career during the Statcast era. The improvement of his four-seamer better set up his curveball and changeup, with both pitches generating additional swings and misses, pushing his overall strikeout rate to 27.3 per cent. It also earned him a 14.8 per cent K-BB rate difference.
As a former starter, the veteran lefty could serve as a multi-inning reliever – one who'd provide plenty of swing-and-miss – and fill in during spot starts if needed. Acquiring him would, however, likely create a dilemma for White, who doesn't own any minor-league options and would be inched out of a big-league roster spot, subjecting him to waivers.
Moore might also be out of Toronto's price range, as most of the front office's remaining resources are probably reserved for a right-handed outfielder. And with the club's Collective Balance Tax payroll at roughly $241.9 million, management may want to avoid the second luxury tax threshold of $253 million at all costs.
The same likely applies to fellow relievers Andrew Chafin and Michael Fulmer, both of whom would be welcomed additions to the Blue Jays' bullpen, but neither would probably fall under management's preferred price point. That could change if they remain unsigned closer to the start of spring training, though.
In all likelihood, however, the organization appears destined for a low-risk, high-reward type if it's to acquire another reliever this winter. That may sound like scraping the bottom of the barrel, which is understandable, but it would be more like betting on a high-end arm to enjoy a bounce-back performance in 2023. And if that bet hits, it could prove very rewarding.
Which pitchers are worth taking a chance on in free agency? Zack Britton – yes, the same one who wasn't used during the 2016 AL Wild Card game – could be an intriguing buy-low candidate for the Blue Jays. The 35-year-old is coming off another injury-plagued season, where he made just three appearances after returning from Tommy John surgery before being shut down due to shoulder fatigue. If healthy, though, he could return as a difference-maker.
Britton is almost three years removed from his most recent productive season, which came in 2020, featuring a 1.89 ERA, a 2.58 xERA and a 2.61 FIP with eight saves over 19 innings with the New York Yankees. That is a substantial amount of time between quality performances, but it might be worth discovering how much the two-time All-Star has left in the tank if he's willing to sign a minor-league deal.
Trevor Rosenthal is another potential target for Toronto, although, unlike Britton, the 32-year-old hasn't pitched in the majors since 2020 due to numerous season-ending injuries. A lat injury sidelined him almost all last season, with thoracic surgery wiping out his 2021 season and Tommy John surgery limiting him to just 15.1 innings in 2019. So his track record isn't all that reliable.
At 32, Rosenthal hopes to return to a big-league mound next season. And assuming he stays healthy, the right-hander could revert to his previous high-strikeout form, which saw him register a career-high 33 per cent K-BB rate difference during the COVID-shortened campaign. That, along with his explosive fastball velocity, makes the veteran righty an appealing bounce-back candidate.
Alex Reyes, non-tendered by the St. Louis Cardinals earlier this off-season, is likely much higher on the Blue Jays' wish list than Britton and Rosenthal, though, as the franchise reportedly
expressed interest in his services in December.
And it is easy to understand why. The 28-year-old missed all last season due to shoulder surgery but featured a dominating one-two-punch combination with his fastball-slider mix pre-surgery.
Plagued by home runs before going under the knife in 2021, Reyes witnessed his HR/FB ratio climb 7.3 per cent during his final campaign with the Cardinals, with his slider allowing four round-trippers after surrendering zero in each of his four previous seasons. That poor performance, however, can largely be credited to his shoulder injury, as his breaking ball's average spin rate declined by nearly 200 RPMs.
The right-hander's fastball was also impacted, with its average velocity (96.6 m.p.h.) and spin rate (2,384 RPMs) dropping significantly below its 2020 figures (97.5 m.p.h., 2,546 RPMs). As a result, his overall K-BB rate difference fell to a career-worst 13.6 per cent.
Reyes would have to remain healthy to be a difference-maker with the Blue Jays in 2023. But for a franchise that has made efforts to acquire high-velocity relievers this off-season, it'd make plenty of sense to sign the former Cardinal to an inexpensive contract.
Jimmy Nelson, who also missed all of 2022 due to Tommy John and flexor tendon repair surgeries, should also fall under that category for Toronto as he'd add another layer of swing-and-miss to the bullpen if healthy.
The 33-year-old was sensational with the Los Angeles Dodgers before landing on the injured list in 2021, recording a 1.86 ERA, a 2.15 xERA and a 1.89 FIP with a career-best 26.7 per cent K-BB rate difference across 29 innings. He doesn't throw hard like Reyes, though his arsenal consists of three high-spin weapons, his fastball (2,613 RPMs average spin rate in '21), slider (2,976 RPMs) and curveball (2,930 RPMs).
All three pitches ranked in the 90th percentile or higher with their respective spin rates, with Nelson's slider and curveball posting at least a 40 per cent whiff rate. The right-hander's sliding breaking ball, earning the best run value (-7) of all his pitches, was also impervious to hard contact, resulting in a 15.8 per cent hard-hit rate against.
Nelson might not be the same pitcher anymore, especially after enduring two major surgeries in such a short period. The upside, however, of signing a player of his potential could be well worth the risk.
With Toronto's roster nearly set, particularly in the bullpen, acquiring any of these arms would likely necessitate a trade before Opening Day, potentially making Cimber or Richards expendable. But that type of outcome could be on the horizon anyway.
There isn't a clear path for any of the franchise's internal minor-league relievers to earn a big-league roster spot coming out of spring training. And with a 40-man roster that features a small group of sub-optimal arms, perhaps a trade similar to the 2021 Steven Matz one could help alleviate that issue for the Blue Jays.
---