Blue Jays get slammed by the Orioles and miss a chance to catch the Mariners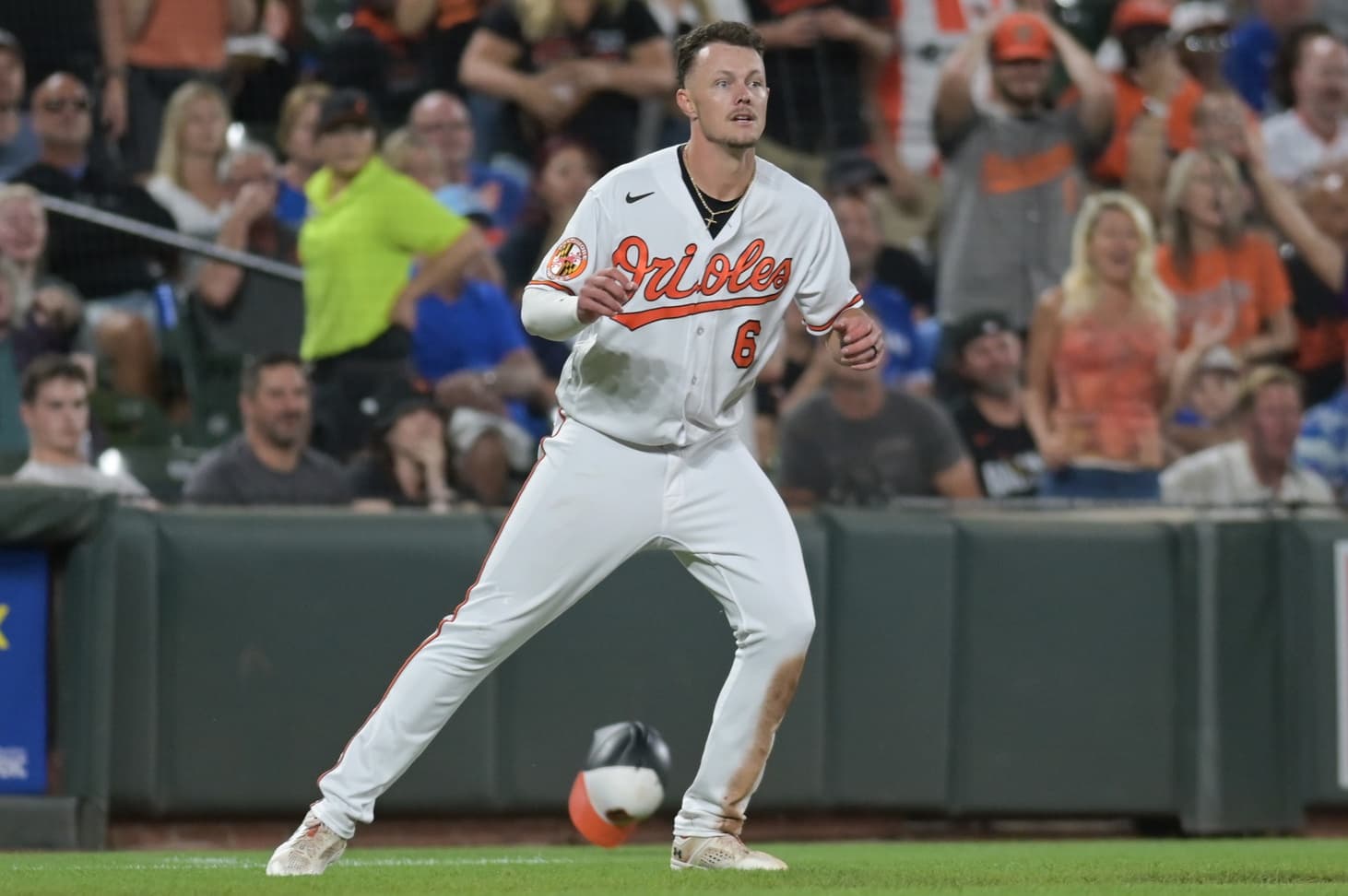 Photo credit:© Tommy Gilligan-USA TODAY Sports
Remember when the Baltimore Orioles were bad? Good times.
On Wednesday, the Blue Jays fell 7-0 to the not-so-trash-birds of the American League East. Let's dig into the two parts of this game.
Part 1, The Close Game:
Prior to the bottom of the eighth inning (we'll get to it), the two bird teams of the American League East played a close game, as the Orioles led 2-0.
As per usual, Kevin Gausman pitched a gem, finishing with a line of
6 IP, 5 H, 2 ER, 1 BB, 8 K.
For the season, he now has a 3.23 ERA and had a 2.84 FIP heading into this game. There's no doubt in my mind that the 32-year-old will get a Cy Young nomination, which will be the fourth straight year a Blue Jay is at least nominated for the award.
Naturally, Gausman threw a nice start, but the lack of run support issue also persisted. The Jays had a chance to score in the first inning with runners on the corners with two outs, but failed to score. This was the only time a runner was in scoring position for the Jays. Cavan Biggio, who pinch hit for Alejandro Kirk (more on that in a bit) nearly hit his ninth home run of the season, but was robbed by Cedric Mullins.
And then…
Part 2, What the fuck happened in the bottom of the eighth:
It's hard not to play the blame game here, so let me just say this: Danny Jansen needs to block better, Vladimir Guerrero Jr. needs to stretch better, and Trevor Richards needs to pitch better.
Richards was incredibly unlucky on Wednesday. The homer to kick off the inning was bad, the walk proceeding it wasn't great, but afterwards, he was unlucky. Ryan O'Hearn hit a ground ball near third base in a gaping hole to put runners on first and second. Richards threw a wild pitch that was arguably blockable, and Jansen threw the ball into centre field for the second time in as many games to make it 4-0 for the Orioles.
Richards then proceeded to strikeout Austin Hayes, before Cedric Mullins hit a sac fly which scored the trail runner to make it 5-0. It then looked like the inning was over on a ground ball to Richards, but the play was overturned as Guerrero Jr. didn't stretch enough. There was another single and another wild pitch on a blockable ball, which put the runners at second and third. Adley Rutschman proceeded to hit a single, making it a 7-0 game.
Prior to this game, Richards had a 2.91 ERA and a 3.66 FIP in 55.2 innings pitched. Just two-thirds of an inning later, his ERA sits at 3.67, and it's hard to believe that you can put the blame on him for how the inning went.
Richards has been nails this season, so expect that ERA to drop back down to 3.20 before the end of the season. In fact, Richards hadn't given up an earned run since July 24th in Los Angeles prior to this game, granted he spent time on the 15-day injured list.
Looking ahead…
The Blue Jays will play the rubber match on Thursday at 7:05 PM EST. Thankfully, this will be the last game they'll play against the Orioles this season, which is good because Baltimore has had the Jays number all season.
Toronto's schedule gets a lot easier starting Friday, as they'll take on the Cleveland Guardians (60-66), Washington Nationals (58-68), Colorado Rockies (48-78), Oakland Athletics (36-91), and the Kansas City Royals (41-88) in back-to-back-to-back-to-back-to-back series. They need to capitalize on this stretch.
---