Blue Jays kick off Yankees series with commanding win, Vladdy and Kikuchi pulled for injury precautions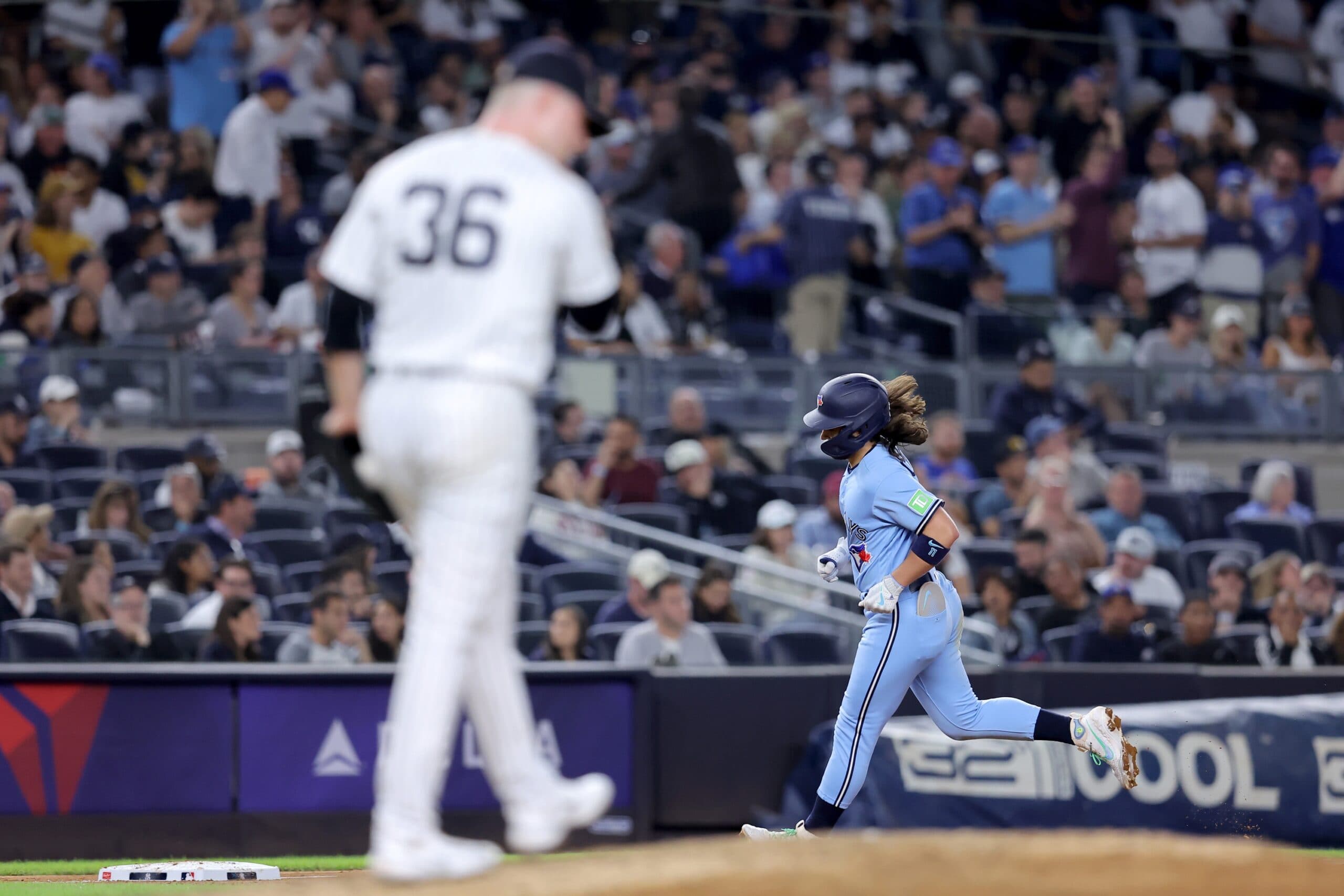 Photo credit:© Brad Penner-USA TODAY Sports
The good times keep rolling for the Toronto Blue Jays.
Home runs from George Springer, Bo Bichette, and Alejandro Kirk combined with excellent pitching led the Blue Jays to a commanding 7-1 win in the first game of this week's three-game set with the New York Yankees.
Things worth mentioning…
Yusei Kikuchi got the start for the Blue Jays and held the Yankees to one run over five innings of work. New York's only run came in the first inning when Aaron Judge hit a single and Gleyber Torres scored him with a double. Kikuchi settled in and cleared through five innings while only allowing a couple more hits but was pulled after walking the leadoff batter in the sixth inning. It wasn't performance that got Kikuchi yanked. He left the game with the trainer and the Blue Jays announced that he was removed because of a left upper trap muscle cramp.
The bullpen completely shut the door after Kikuchi came out of the game. Yimi Garcia got through the sixth inning thanks to an incredible double play executed by Bo Bichette and Davis Schneider and then Trevor Richards and Jordan Hicks threw clean frames in the seventh and eighth. The bats tacked on some insurance runs in the top of the ninth so Nate Pearson came in and threw a scoreless inning to finish things off.
This was the first time the bats had teed off for seven runs in a game since the Blue Jays were in Oakland at the beginning of September. George Springer got things going with a leadoff homer in the first inning, Bo Bichette extended the lead with a two-run dinger in the fifth, and Alejandro Kirk put the game to bed with a two-run bomb in the ninth. The Kirk homer was his first since all the way back on July 29 against the L.A. Angels while Bichette's was his first since being activated from his second stint on the Injured List.
Vladimir Guerrero Jr. looked like he was battling through an injury during this game. He grounded out in his first at-bat and the Yankees were able to turn a difficult double play because of how slowly he jogged up the line. He cashed in Kevin Kiermaier from third with a ground ball in the ninth inning and appeared to be in some pain while running up the line. Vladdy reached first because of an error and was immediately lifted for a pinch hitter.
---