Blue Jays listed by former MLB GM Jim Bowden as a possible landing spot for Shohei Ohtani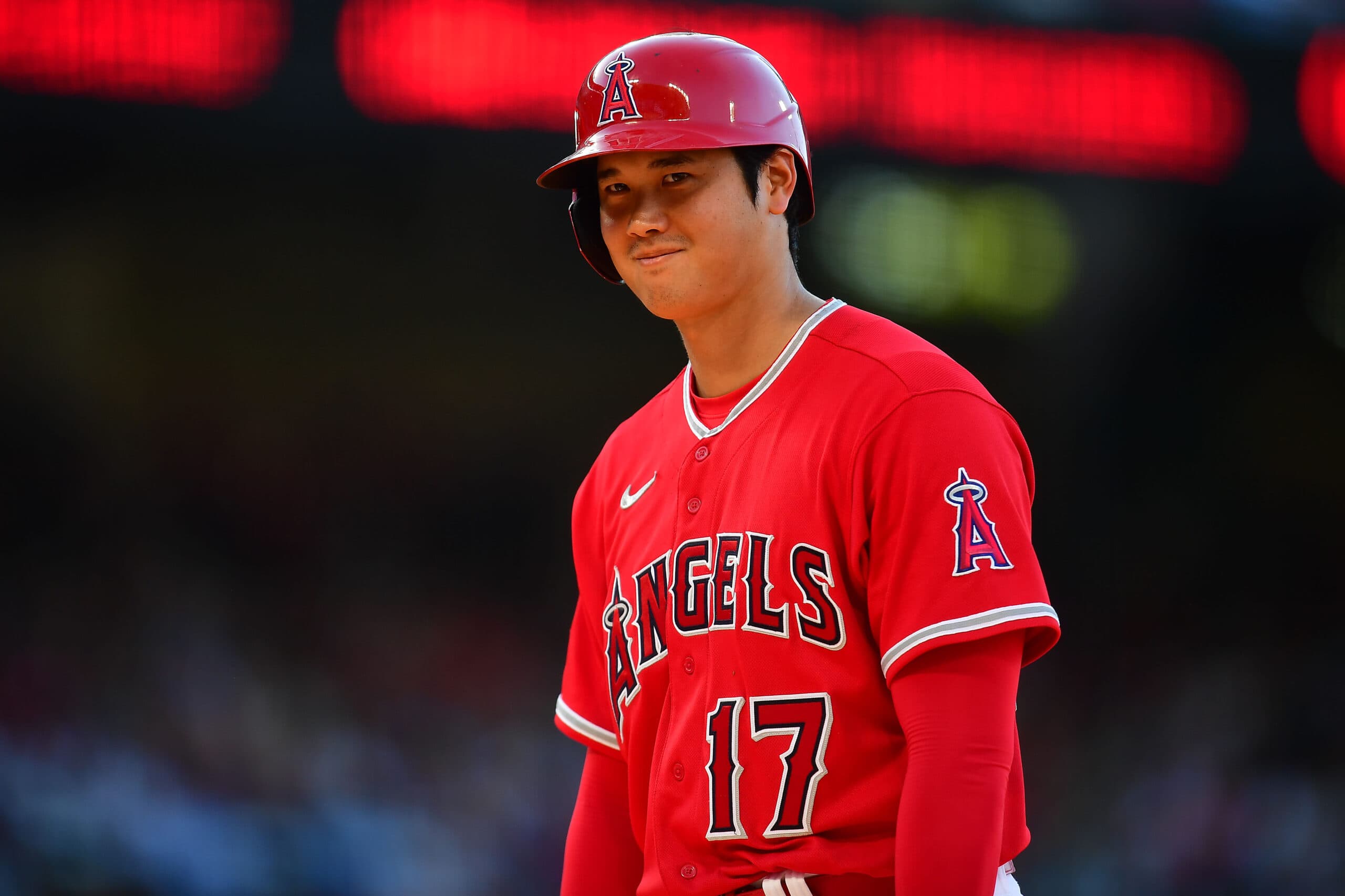 Photo credit:Gary A. Vasquez-USA TODAY Sports
Can you imagine if the Blue Jays got Shohei Ohtani?
Well according to The Athletic's Jim Bowden, it may be a possibility.  While this appears to be speculation on his behalf (he mentions half the league), it is interesting to look at.
Bowden ranks the Blue Jays as the 10th likeliest team to sign him, behind the Philadelphia Phillies, Chicago Subs, San Francisco Giants, San Diego Padres, Boston Red Sox, New York Mets, Seattle Mariners, Texas Rangers, and Los Angeles Dodgers.
Ohtani is the front runner for the American League Most Valuable Player this season, as he's slashing .304/.412/.654 with 44 homers in 599 plate appearances, along with a 15.2 BB% and a 23.9 K%. Of course, he was also pitching until very recently, where he had a 3.14 ERA and a 4.00 FIP in 132 innings pitched, along with a 31.5 K% and a 10.4 BB%.
There's an obvious fit for Ohtani on the Blue Jays. He's the best player on the planet (ever, really) even though he likely won't pitch in 2024. However, the big question is how will the Blue Jays be able to afford him on their payroll?
In 2023, the Jays have a total tax allocation of $254,317,941, well above the Competitive Tax Balance of $233,000,000. The Jays will have Hyun Jin Ryu ($20,000,000), Matt Chapman ($12,500,000), Brandon Belt ($9,300,000), Kevin Kiermaier ($9,000,000), Jordan Hicks ($1,837,500), and Whit Merrifield ($6,750,000) off the books at the end of the year. Not just that, but the money that the Jays sent to the Colorado Rockies for Randal Grichuk will come off the books as well.
Overall, the Jays will head into the 2024 season with an active payroll of $144,964,284 before arbitration settlings and taxes, but will they have the payroll to sign Ohtani? It depends on the long-term outlook. For example, both Bo Bichette and Vladimir Guerrero Jr. will need contracts within two seasons, meaning a mega deal for Ohtani may not allow them to sign those two. Moreover, you'll never know how a pitcher will pitch after Tommy John surgery, especially when it's the second time he's got it.
With that being said, it'll be interesting to see how the 2023-24 off-season shapes up for the Blue Jays.
As always, you can follow me on Twitter, Instagram, and Threads @Brennan_L_D.
---