Blue Jays Nation's Mid-Season Prospect Countdown – No. 45: Brennan Orf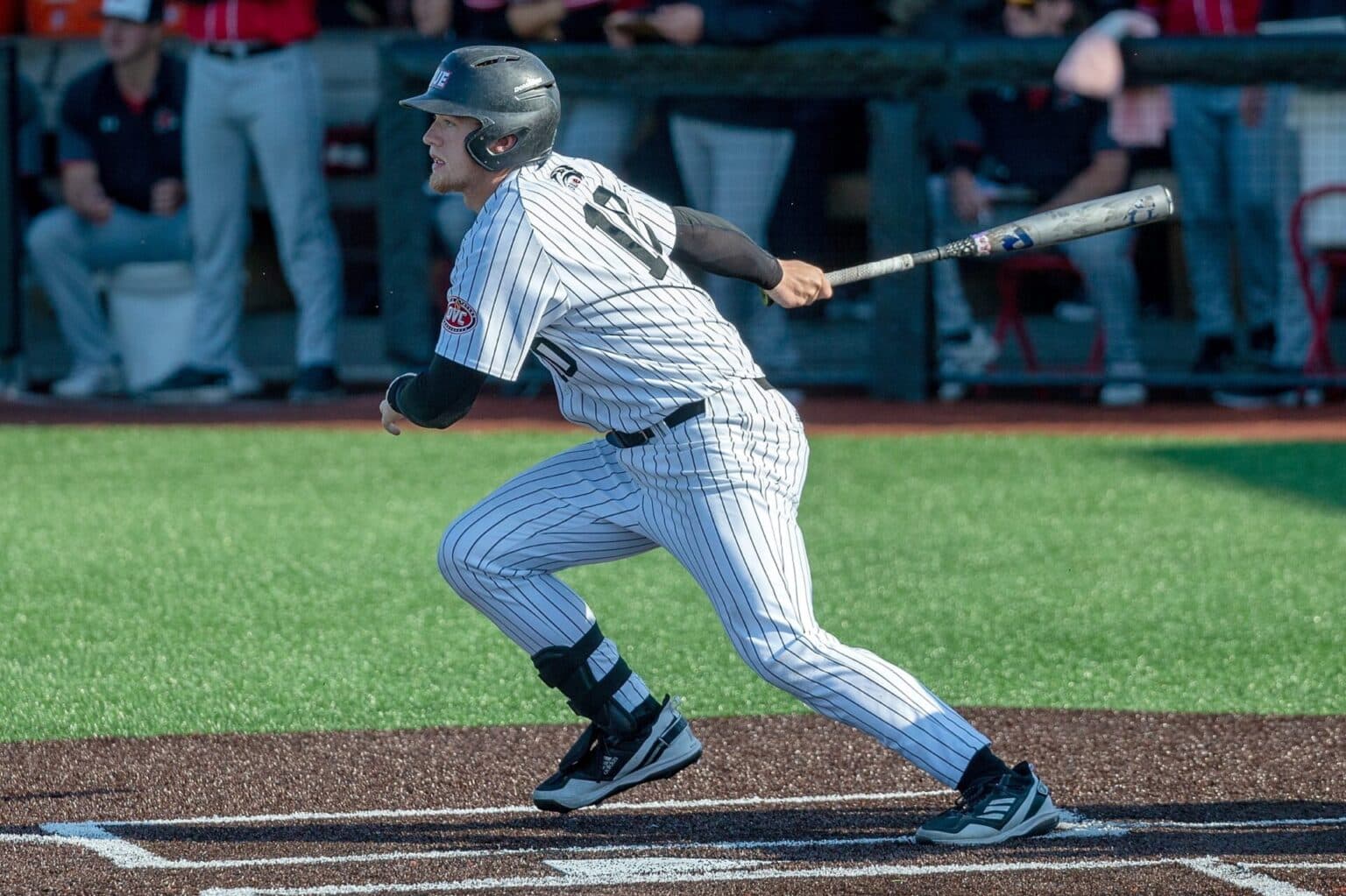 We have our first 2023 draftee on the Top 50 list!
Just a quick recap of the mid-season list: We'll look at the player's stats, my observations, and some scouting reports from other publications (Prospects Live, MLB Pipeline, Baseball America). 
This article will look at Brennan Orf, the first prospect on the list from the 2023 MLB draft.
Getting to know Brennan Orf…
Position: First base/Right Field
Bats: Left
Born: September 6, 2001
Acquired: 13th round, 2023 MLB Draft (Blue Jays)
Current Team: Single-A Dunedin
Previous Ranking: Not ranked
Orf was assigned to the Single-A Dunedin Blue Jays after being selected in the 13th round of the 2023 MLB Draft. So far in seven games, he's slashing .211/.483/.263 with one extra-base hit, and a 31 BB% and 24.1 K%.
He spent his collegiate career at Southern Illinois University Edwardsville, where he slashed .324/.471/.674 with 33 homers in 497 plate appearances. Moreover, he walked (18.9 BB%) more than he struck out (17.3 K%).
Orf has a good approach at the plate, reflected in his walk rate in both Single-A and college. Moreover, he also hits the ball hard, achieving an exit velocity of 107 mph in college and a maximum exit velocity of 102.7 with Dunedin. Defensively, he only recently started playing in the outfield regularly. 
With only seven affiliate games under his belt, it's hard to truly know Orf's ceiling. However, it looks like Orf could end up being a steal, considering his above-average hit tool and power tool.
Our own Tyson Shushkewich spoke to Orf shortly after he signed with the Blue Jays…
"My mentality in the box is to get down early and be on time for the fastball. If I am on time for the fastball, I can adjust to the other pitches that the opposing pitcher can throw. Another part of my mentality is to look to go gap to gap to avoid pulling off of the baseball. Besides those two things, I try to not think about mechanics because I want to keep it simple in games and trust that my body will get in the right position."
Next up:
Orf has only been in the Blue Jays organization for less than a month, but the next prospect on the list was signed in 2019!
In case you missed it…
---
As always, you can follow me on Twitter, Instagram, and Threads @Brennan_L_D.
---