Blue Jays Nation's Mid-Season Prospect Countdown – No. 47: Alejandro Melean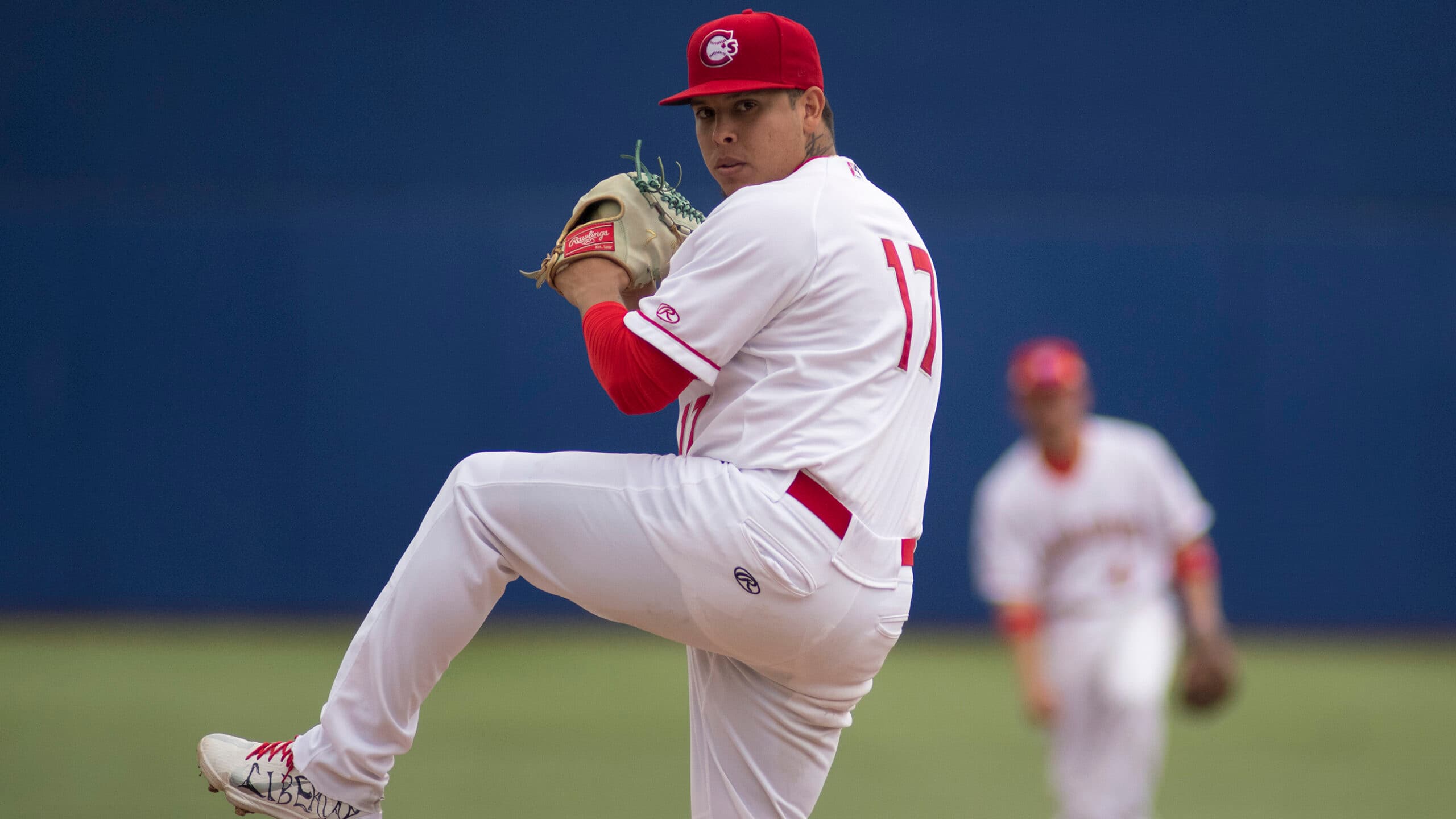 Another article, another pitcher.
If you missed the past three articles, I'll give you my mid-season Top 50 criteria. Unlike the off-season, I don't have the free time to watch hours of videos on prospects, so there'll be no scouting reports written by me. Instead, we'll look at stats, my own observations, and information from publications such as Prospects Live, MLB PIpeline, and Baseball America.
The featured prospect in today's article is Alejandro Melean.
Getting to know Alejandro Melean…
Position: Bulk Reliever
Throws: Right 
Born: October 11, 2000
Acquired: International Free Agent 
Current Team: Double-A New Hampshire 
Previous Ranking: 41
Melean signed as an international free agent back in 2017. He's pitched exclusively with the Double-A New Hampshire Fisher Cats in 2023, posting a 4.26 ERA and a 3.87 FIP in 38 innings pitched. His 25.3 K% is slightly below his career high of 25.6% (set in 2021), but he's struggled with walks as he has a 14.7%.
The 22-year-old was a starter last season, pitching a 1.69 ERA and a 3.22 FIP in 32 innings (five starts in nine games) with the Vancouver Canadians. In all eight games, he pitched in with the Fisher Cats in 2022, he started them all and had a 5.10 ERA and a 5.78 FIP, but struggled with a 13.1 BB%.
Control and command are the biggest issues for Melean, but what about his stuff? Melean's fastball sits 92-94 mph, but has touched 96 mph. His bread and butter though is his changeup, which is one of the best in the organization with late break and heavy downward movement. The righty also features a slider which is a work in progress, but has made some good strides.
After a promising 2022, it looks like they've moved Melean to a bulk reliever role, which still has value. A guy like Hayden Juenger ranks rather high on this list because of his ability to go two-plus innings. Melean has the ceiling of a useful reliever, probably being in the middle innings.
Next up…
Do you like pitchers? Well, Blue Jays Nation's No. 46 prospect will
also
be a pitcher, so that's fun! Stay tuned, because he's an intriguing prospect.
In case you missed it…
---
As always, you can follow me on Twitter and Instagram @Brennan_L_D.
---