Blue Jays, O's finale rained out, Stripling on the way back, and more!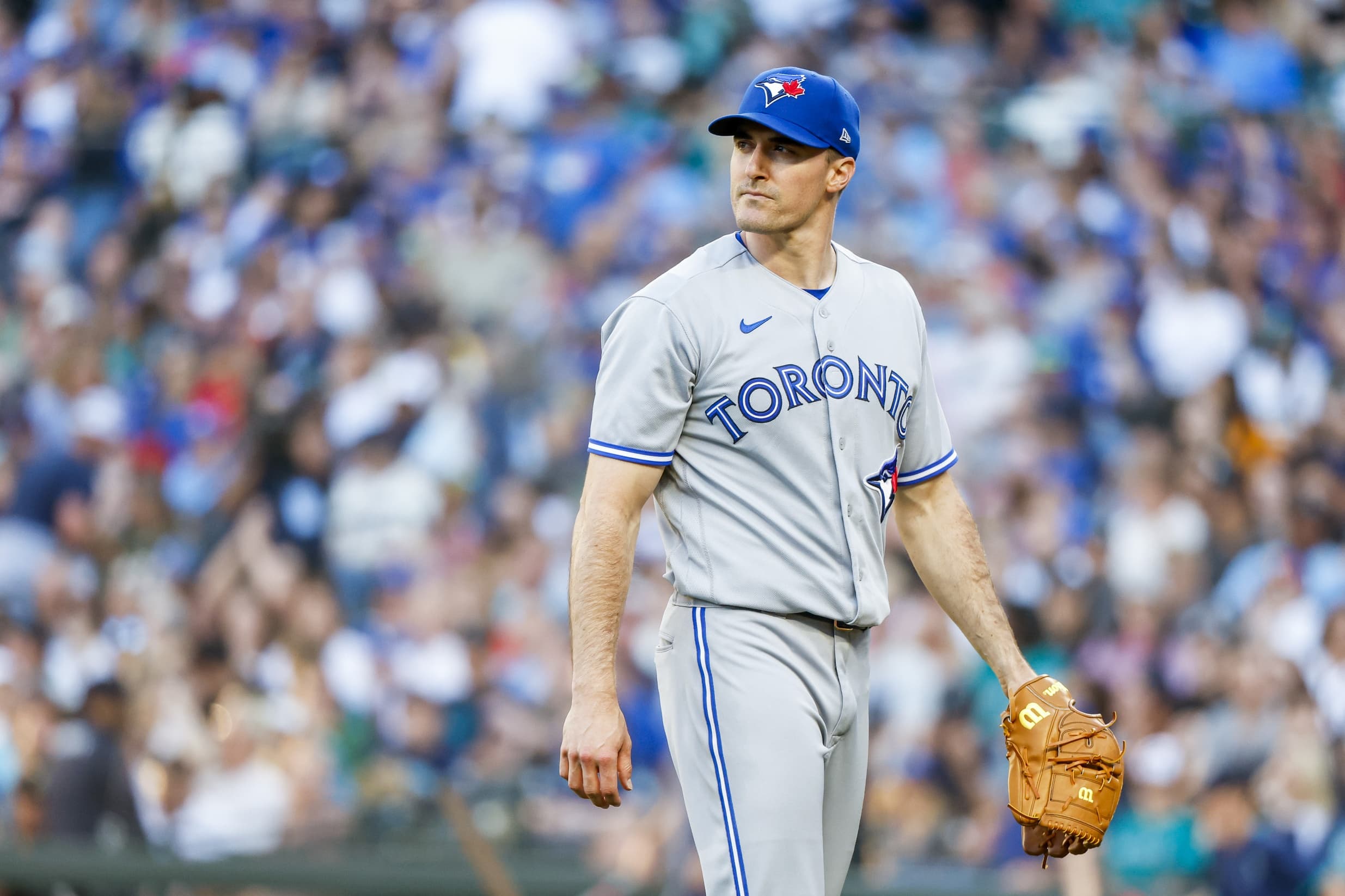 Photo credit:© Joe Nicholson-USA TODAY Sports
If you're a true Blue Jays fan, meaning you're a Rougned Odor hater, last night's game wasn't for you. Any and all synonyms for the word "painful" would suffice for anybody who watched that game.
Anyways, attempting to move on, tonight's Blue Jays-Orioles finale was postponed due to rain showers that have reportedly gone on for the last few hours and will continue into the night. The make-up date is scheduled for September 5th, as the Jays and O's will play a traditional double header.
First pitch will be at 1:05 ET, and the second game is currently slated to start at 4:40 ET, although that could very well change.
Some may call it a two-game sweep for Baltimore, others may wait for the make up game to be played. Regardless, it's a tough pill to swallow, as the gap between the Jays and the other wild card teams got a little smaller.
The Blue Jays could have reinforcements
While it may be nice for Jays fans to enjoy a couple days off from watching a rollercoaster ride every night, it may also be beneficial for the team as well. Key position players and bullpen arms can recover from a long road trip as the team heads back to Toronto. However, with this game being moved into September and the Orioles being a playoff threat, it means the Jays could have some players coming back…or up.
George Springer and Julian Merryweather are a couple guys to keep in mind. Springer was placed on the 10-day IL on August 6th. Hopefully, Springer's elbow is able to heal well enough to be an impact bat in the lineup in September. When he's healthy, we've seen how much Springer impacts this lineup. Merryweather has raised eyebrows with his performances in Low-A Dunedin this week, with his fastball touching 99. Some Jays fans may pay out of pocket to see "2021 season opener" Julian Merryweather appear in September if he's back up and healthy. And by Jays fans, I mean me.
Also, who knows if Toronto will make some minor league moves? Tyler and Cam poked fun on the last podcast about Ricky Tiedemann making his debut at the end of this season to aid the pitching staff. Do they expedite Yosver Zulueta as well? It's mere speculation right now, but who knows how this team looks in September if they try and plug in some different arms.
Jose Berrios will get a home start now
Berrios was scheduled to start tonight's game against the O's, but now he will lead off the Cleveland series, which will be played at home. Berrios has had an unbelievably inconsistent season, which can be chopped up to an anomaly, considering he has been one of the MLB's most consistent pitchers since he entered the league. The only consistent thing about Berrios this season is his stellar performance at home. His splits are crazy.
Jose Berrios Home: 11 GS, 6-0, 3.23 ERA, 70 K, 15 BB, 1.14 WHIP
Jose Berrios Away: 11 GS, 2-4, 7.50 ERA, 37 K, 14 BB, 1.59 WHIP
*numbers per baseballsavant.mlb.com
You could even argue that Berrios' home ERA is inflated due to his opening day performance where he only recorded one out and gave up four runs. A good start from Berrios is the first step the Jays need to get the good vibes back.
Ross Stripling is on the mend
After Kevin Gausman and Alek Manoah, it has been Ross Stripling who has the third-best starter ERA for the Blue Jays. Stripling was placed on the IL on August 3rd, and he will make a AAA start for the Buffalo Bisons on Friday. Per Ben Nicholson-Smith, John Schneider believes that Stripling could rejoin the Jays after that if everything goes as planned.
Stripling currently owns a 3.16 ERA on the season, and it could cause some clamor as to how the rotation looks when he's back in it. Does Kikuchi move to the bullpen? Or will it be Mitch White? You know, questions we ALL knew we would be asking back in March!
---