Blue Jays out-slug the Mets 6-4 to claim a sweep in Queens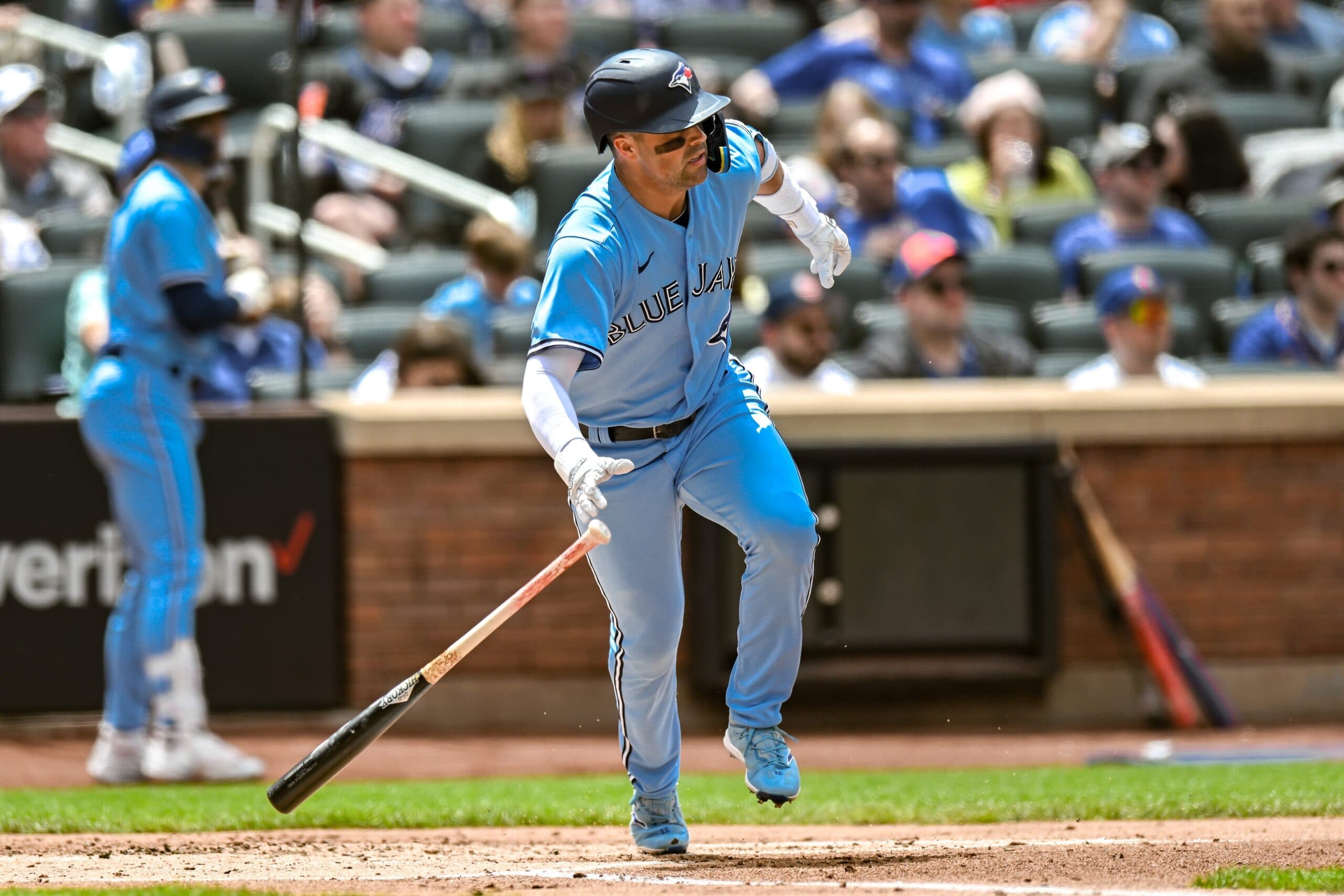 Photo credit:John Jones-USA TODAY Sports
For the fourth time this season, the Toronto Blue Jays have swept an opponent in a series. They're really having their way with the AL East, as two of those sweeps have come against teams in that division.
A 7th-inning home run from Brandon Belt broke a tie en route to a 6-4 win over the New York Mets, a win that brought out the boo birds from Mets fans. Today's game featured six home runs between the two teams, including one from Vladimir Guerrero Jr. which I'll touch on below. Toronto has now won four in a row and seven of their last nine.
Blue Jays Nation's Player of the Game: Vladimir Guerrero Jr.
Guerrero was on a downward trend toward the end of May, but he has picked it up in recent games including today. He was 2-for-4 with a home run, a single, and a walk, with his home run coming on a high and inside fastball from Kodai Senga. Toronto is still in a stretch of tough opponents, and an elite Guerrero is what Toronto will need to stay afloat in their division.
Things worth mentioning
With the exception of facing Tommy Pham, Yusei Kikuchi put together another good start today. Lasting five innings seems to be the going rate on Kikuchi's outings, with today being no different. Through those frames and 89 pitches, Kikuchi allowed four hits, two runs, one walk, and eight strikeouts. The 8:1 strikeout-to-walk ratio is much improved from the 4:5 number he had during his last start against the Brewers.
Kikuchi's best pitch today was his slider. Joe Siddall mentioned multiple times how sharp it was once it started as a strike and ended down and in. Unfortunately, his worst slider of the day was the one that Pham took out of the ballpark in the 5th inning. That pitch stayed It was one of two solo home runs that Pham tagged Yusei for this afternoon. Nonetheless, Kikuchi was worthy of being the winning pitcher of record even though it didn't turn out that way.
Kikuchi's opposition was fellow Japanese pitcher Kodai Senga, who signed with the Mets this past offseason to a 5-year, $75 million deal. The two spent a lot of time pregame talking, as it was reported they have pitched either with or against each other before. Kikuchi got the best of Senga today, as the Jays were able to jump on him early.
Senga's start was unique to him today; he was pitching on only four days of rest, much different than the (at least) five days that he's had this season. Senga's last start was a masterful performance, allowing only one hit and nine strikeouts against the Phillies. Senga's stuff is lethal against guys who chase a lot, especially with the "forkball" that he throws (see Pitching Ninja for clips). Fortunately, the Jays woke up in the "take" mood today, and they were able to chase Senga after 2.2 innings. He allowed four hits, four runs (three earned), five walks, and only three strikeouts.
Whit Merrifield got the scoring started in the second inning with a two-run double, a very welcome hit with RISP. Guerrero's home run extended the lead to 3-0, and a throwing error from Mets catcher Francisco Alvarez allowed Matt Chapman to score from second base later that inning. Chapman was dancing off the second base bag during a Daulton Varsho at-bat, and Alvarez tried to make him pay for it. However, Alvarez' throw sailed into the outfield, and Chapman hustled home.
Pham's two home runs kept the game close for the Mets, and they were able to tie the game in the sixth from two solo homers off of Nate Pearson. Pete Alonso just got his line drive over the wall in left, and Starling Marte also deposited his to the left field seats, likely marking this as Pearson's worst outing of the year.
The momentum was short-lived for New York, with Brandon Belt hitting his third home run of the season to dead center, a two-run shot to give Toronto a 6-4 lead. Mets reliever Dominic Leone looked very shocked that the ball left the yard, as the power that Belt had on the ball was underestimated off the bat. Truthfully, Belt was very much due today, as he had been called out on strikes twice before the homer that were questionable calls. Belt returned to the dugout showered with "MVP" chants from his teammates. I'm not quite sure what those were all about, but I'm sure the media will be all over that one.
Adam Cimber, Erik Swanson, and Jordan Romano finished off the 7th, 8th, and 9th innings with little issue. Cimber now has a sub-4.00 ERA for the first time since mid-April.
We spoke on the podcast before this series that the Mets and Blue Jays were in similar spots: good teams that aren't fully living up to expectations. This was a good sweep over a team that Toronto could very easily display their dominance. Toronto now has a huge four-game series at home against the Houston Astros, with Alek Manoah scheduled to face Brandon Bielak.
---