Blue Jays reportedly set to Auction the Home Run Jacket for Charity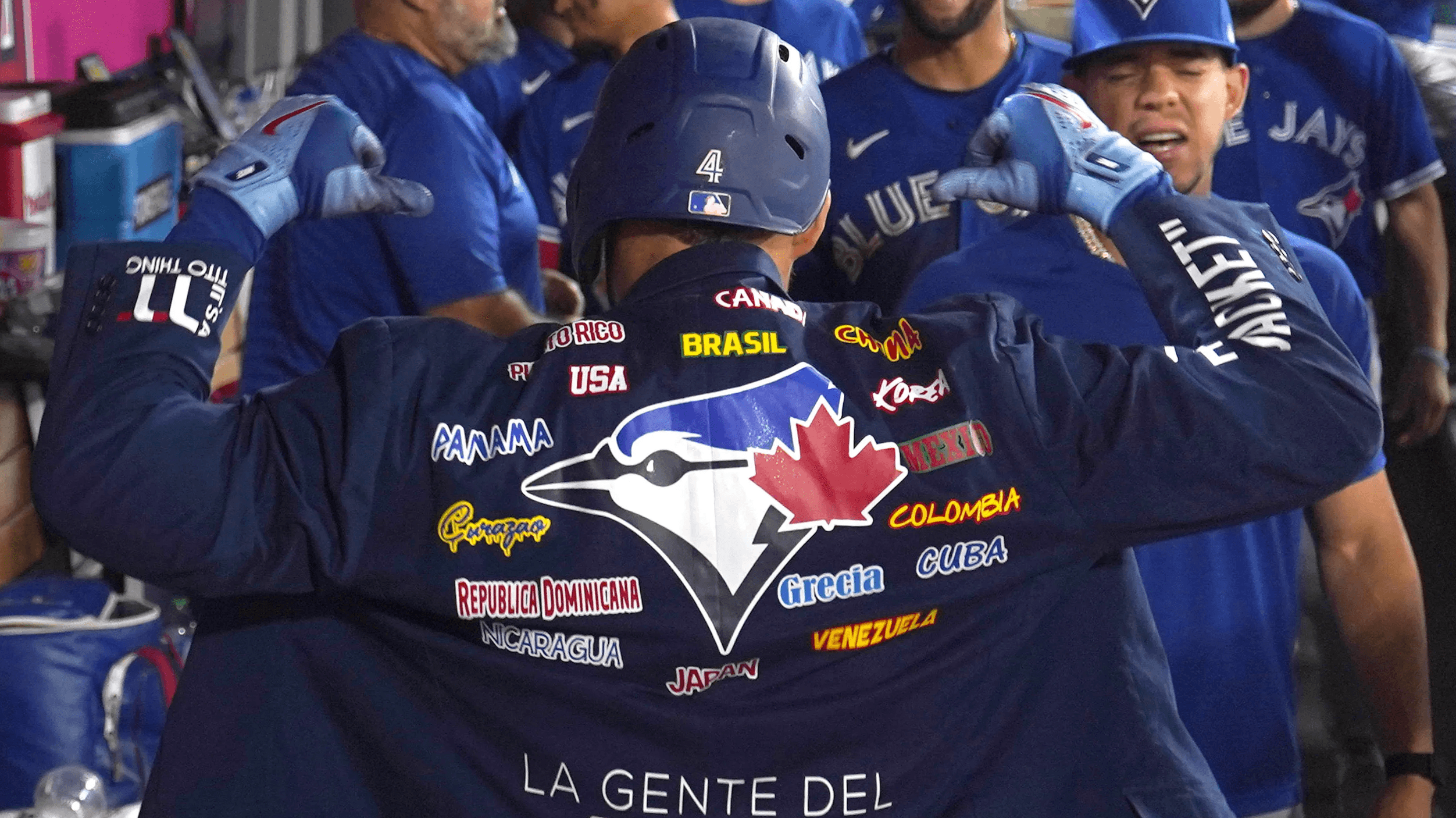 A decision by the players and staff to ditch the celebration, the jacket itself was created by team staffer and bilingual interpreter Hector LeBron midway through the 2021 season and was used as a way to celebrate a Blue Jays player who hit a home run. Once the player returned to the dugout, another teammate would bestow the suit jacket on the home run hitter, similar to winning the Green Jacket at Augusta, before heading down the dugout steps to a bevy of high-fives, handshakes, and the occasional sunflower seed dumping.
On the back of the jacket are various countries across the world with ties to the Blue Jays players and the phrase "La Gente Del Barrio," which translated from Spanish means "people of the neighbourhood," while the left sleeve pays tribute to LeBron, whose nickname is "Tito".
Blue Jays ditch the home run jacket celebration and Gausman speaks on its future…
These past two seasons have seen the jacket get quite a workout, as the Blue Jays led the league in home runs with 262 round trippers during the 2021 season and added 200 more last season, finishing seventh in the MLB. While teams across the league have their own celebrations like the Boston Red Sox and their home run laundry cart ride, the Jays will be looking to celebrate in a different way this season.
Speaking to TSN, Schneider talked about the jacket and the celebrations, "I think the overall message, whether it's putting a jacket on or doing something in the dugout, we want to celebrate more than just home runs. We want to focus on catching the ball. We want to focus on getting on base."
While some on social media did not support the jacket, those of you who enjoyed seeing the stylish garment are in luck if you have the finances.
As per
Ethan Diamandas at Sports Illustrated
, Kevin Gausman talked about the future of the jacket and informed Diamandas that the players are planning to sign the jacket, have it authenticated, and then auction it off for charity, with the funds likely going to the Jays Care Foundation.
Should you have the funds once it heads to auction, you could be watching the game at home with the official "Barrio" home run jacket, the same one donned by players like Vladimir Guerrero Jr., Bo Bichette, and many more over the past two seasons.
---