Blue Jays reportedly to promote top prospect Ricky Tiedemann to Triple-A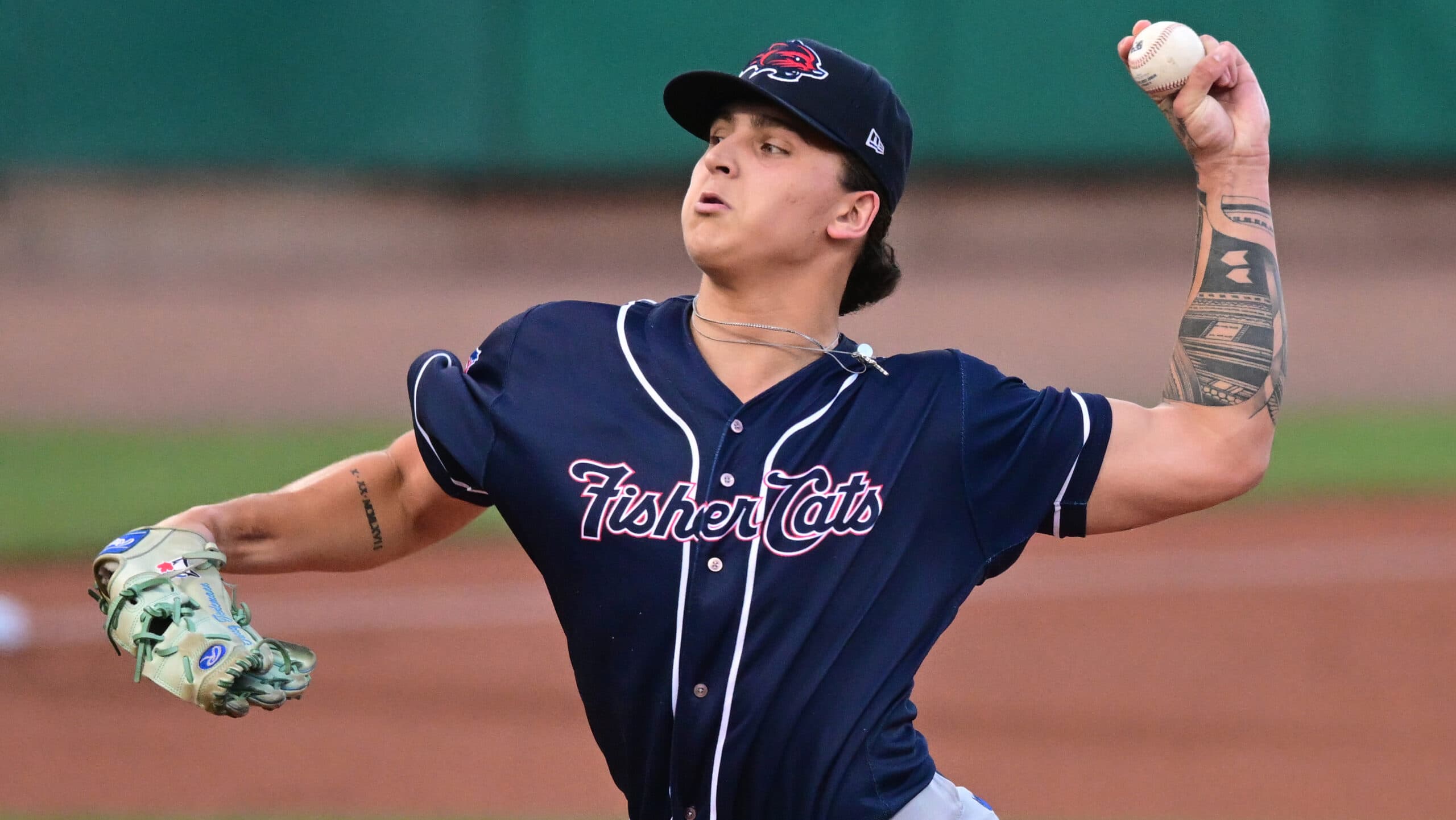 The Blue Jays' top prospect is one step closer to the big leagues.
According to Jays Journal's Eric Treuden, the Blue Jays will be calling up Ricky Tiedemann to Triple-A Buffalo.
MiLB has Tiedemann slated to start for the Double-A New Hampshire Fisher Cats on Friday evening, but it is to be seen whether or not his start will come with Buffalo.
The 21-year-old lefty has had a fine season in Double-A, posting a 4.50 ERA, but had a fantastic 1.47 FIP in 30 innings pitched. A big reason why this is the case is because he has an insane 40.6 K% over his 10 starts at the level, but his 12.8 BB% is higher than what you'd like it to be.
Over his last three starts at the level, Tiedemann has a 0.79 ERA and a 0.71 FIP in 11.1 innings pitched, along with a mind-blowing 47.8 K% and a 10.9 BB%. Over those three starts, he really looked like the Tiedemann of 2022.
It wasn't a lost season for Tiedemann, but he did miss a few months due to a left bicep injury suffered during his May 4th start. He didn't return to action until July 21st, and he didn't return to Double-A until August 11th.
Realistically, Tiedemann could get two more starts this season, but the Blue Jays may decide to send him to the Arizona Fall League or perhaps even the Dominican Winter League. Interestingly, he was drafted by Licey last season, the same team Nate Pearson pitched for last season.
Either way, it'll be interesting to see how Tiedemann does while facing batters with major league experience. You'd have to assume he'll get the call-up at some point next season.
---
As always, you can follow me on Twitter, Instagram, and Threads @Brennan_L_D.
---